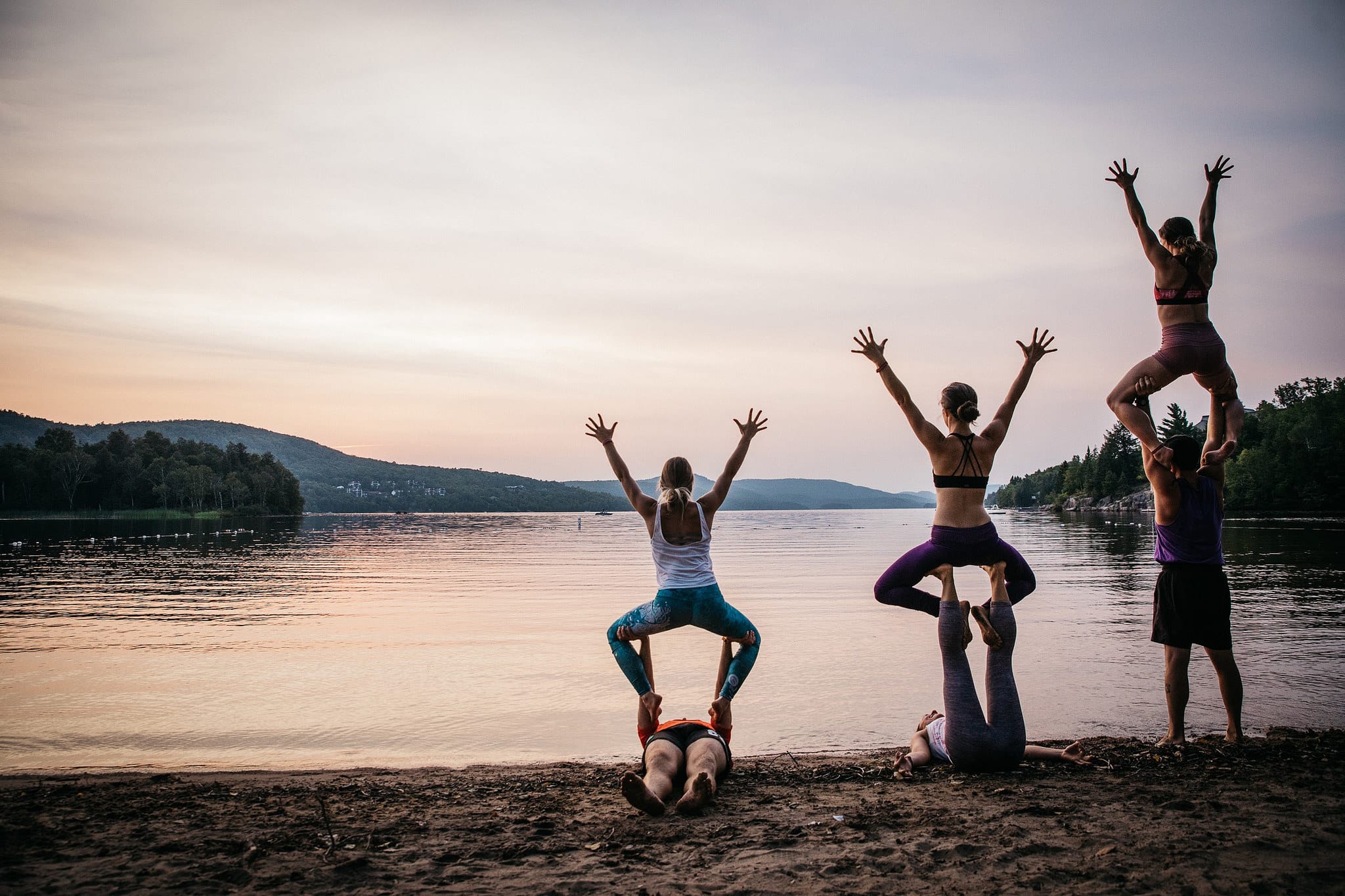 Photo by Chris Eckert
It's that time again: We're gearing up for a Wanderlust TV at-home practice during the colder months, dreaming of the day when we'll be able to practice with our favorite teachers IRL. As we look toward 2019, we're also gearing up for some exciting news from the world of Wanderlust. We're pumped to announce that we're revamping our event tickets, in a quest to continue to make that Wanderlust magic available for anyone, anywhere, from any walk of life. Here's what's on the horizon.
4-Day Destination Festival
We know you love our traditional festivals, and this year they're back and better than ever. With different scheduling options, SUP and AiReal classes included as part of the ticket rather than add-ons, new nighttime bazaars, and local flavor for each breathtaking mountaintop locale, you won't want to miss Wanderlust Festivals in 2019.
Important to note: All Wanderlust Festivals are still 4-day events. When we say « 3-Day Tickets now on-sale, » we're talking about our traditional 4-Day Events: a 3-Day Festival plus Immersion. Don't worry—we accounted for the extra day in your ticket price. Not sure what an Immersion is? Read on.
Immersions
Immersions are your *new* chance for getting up close and personal with the teachers, leaders, and luminaries you've come to expect to meet at a Wanderlust event. Replacing the fourth day of our typical 4-day festival, Immersions are optional add-ons to your 3-Day Festival ticket that give you an in-depth experience of your choice. First-up: Wanderlust O'ahu, featuring the Big Magic Creativity Immersion with Elizabeth Gilbert, the Blissology EcoKarma Immersion with Eoin Finn and Chelsey Korus, the Walk In Beauty Yoga Immersion with Ana Forrest and Jose Calarco, and the Farming + Farm-to-Table Immersion. Deepen the edges of your practice with this all-new way to experience Wanderlust.
2-Day City Festival
2-Day City Festivals recreate the retreat experience in an urban setting. Boasting two yoga tents for headliners, open air community teaching area, and a fitness venue with HITT, mat pilates, and dance cardio, get ready to sweat your way. All 2-Day City Festivals also include a Speakeasy and meditation venue, and a venue with breathwork, soundbaths, and bodywork, and an outdoor area for Acro, hooping, and AiReal.
Passport
It's a big world out there—and Wanderlust can be your excuse to see it all! We're proud to announce the Wanderlust Passport. For just slightly more than a 3-Day Festival ticket, gain access to every Wanderlust event around the world. That's 50+ events in 20+ countries on 5 continents—all for one price. Discover new countries, learn from expert guides, tap into a global community of like minded nomads, and gain the wisdom that only comes with international travel. Simply sign up for your annual membership to receive a world of benefits—including a personal concierge to help you book your Wanderlust events worldwide.
108 Your Way
Would you prefer to just participate in the yoga and meditation class of our signature mindful triathlon? Are you a running aficionado who can't wait for the friendliest 5K all year? Or maybe you're really just here for the aerial and hooping. However you decide to join us for Wanderlust 108, we've got a ticket for you. Keep it simple with a Run, Yoga, Meditate ticket, or if you're looking for more, snag a premium ticket (premium for the inclusions, not the price). 108 cities to be announced January 2019—mark your calendars!
Scholarship Ticket
We believe that access to wellness should be a right, and we are committed to making sure that everyone has an opportunity to find their true north. We now offer scholarship options for all 4-Day Festivals (3-day tickets). The scholarship ticket is need-based, and open to anyone who would like to apply. Feel free to pass along to your community, your studio members, and your friends. All deadlines will be rolling based on the event calendar: The deadline for a Wanderlust O'ahu Scholarship is February 1, 2019. Click here for more information and to apply.
Volunteer With Us
Become a part of the family! Being a volunteer is not only a great way to get behind the scenes at a Wanderlust event, but a special community all its own. Make lifelong friends while tapping into the yogic principle of seva. We're not going to lie: You'll be expected to work—but we promise it's fun and rewarding work. And don't worry, you'll have plenty of downtime to enjoy the festival as well.

Have questions? Reach out to support@wanderlust.com, or leave them in the comments below. We can't wait to see you on the road this year.