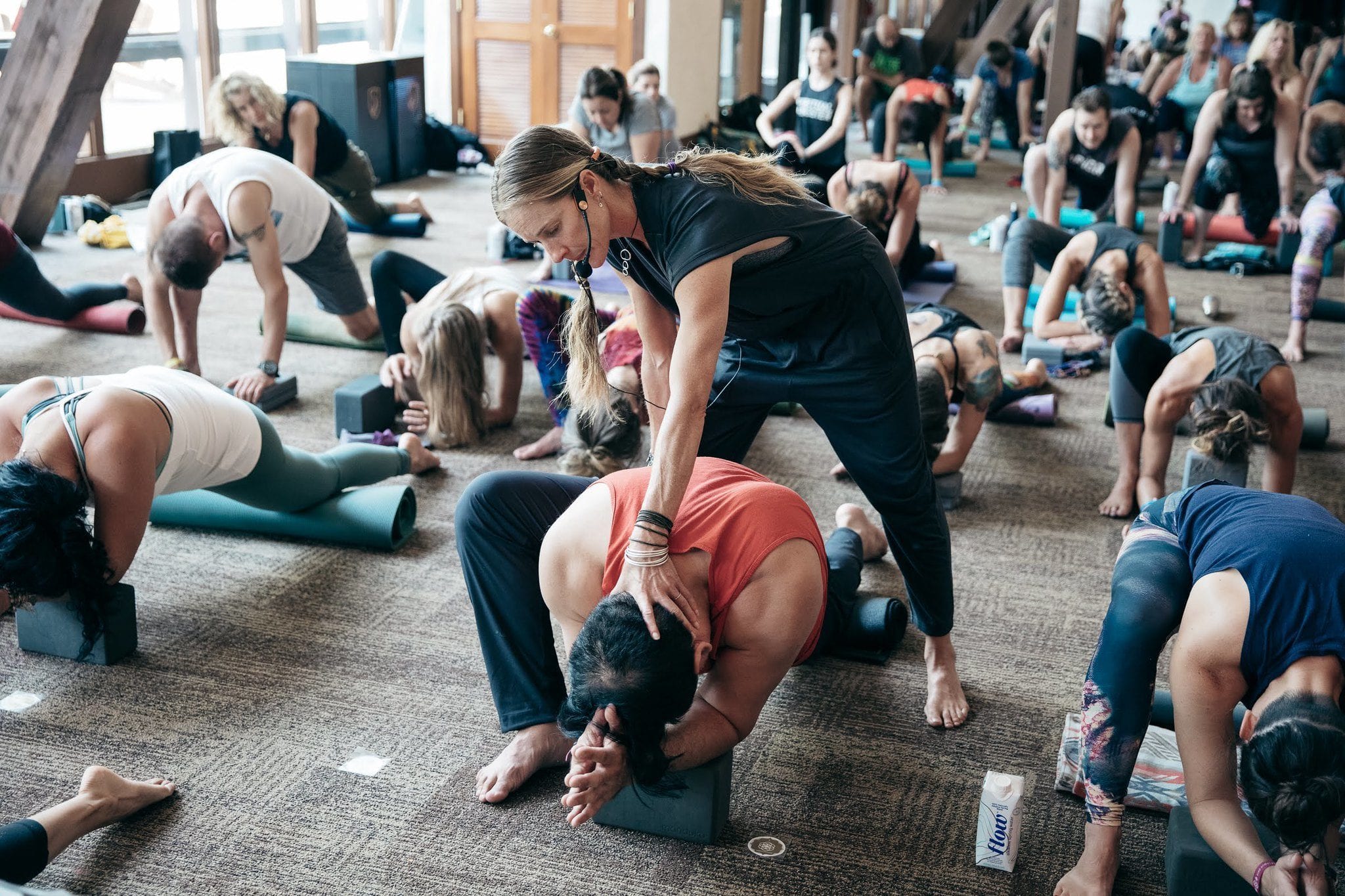 Schuyler teaching at Wanderlust Squaw Valley 2018. Photo by Chris Eckert
On July 17, 2019, yogis, nature addicts, music fans, and festival-goers will unite. Their setting will boast lush meadows, pine-laden slopes, airy summits, and a resplendent agate-blue lake. Wanderlust is returning to its birthplace—the stunning Squaw Valley— to celebrate the Festival's 10-year anniversary.
In preparation for this momentous occasion, we're reflecting on where it all began. This means answering questions like What was it like that very first year? Why was Squaw Valley the perfect place of origin? How has the music scene evolved since that first concert (which, come to find out, was performed on a stage halfway up the mountain!)? We couldn't think of a better person to answer these questions than Wanderlust co-founder, Schuyler Grant. With Schuyler's help, we step into a tree-studded time machine and visit Tahoe, a decade ago, when the words yoga and festival had yet to been combined.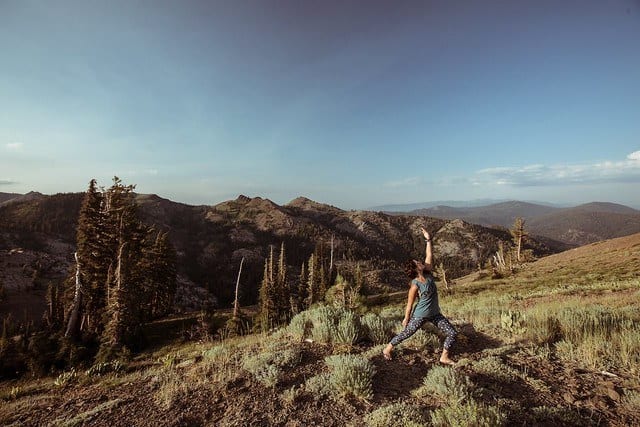 The Original Yoga Festival
"The term 'yoga festival' did not exist. It was not a thing," Schuyler explains of the bygone era when celebrations melding music and asana didn't pepper the globe. It seems wild to think about their non-existence, given how ubiquitous they are now. But the only thing wild at this point in time was the very idea of such a thing. Thankfully Schuyler and her co-creators, the latter having deep roots in the music industry, embraced the wild, and set out to combine their passions of yoga, nature and music, into one immersive experience. (And even before we knew how badly we wanted it.)
Spurred by the transformative spirit of yoga retreats, the initial vision of Wanderlust involved people coming together and elevating themselves in a beautiful place. In Schuyler and her partners' eyes, nature's involvement was necessary. "It's immersive in a way the city you live in is not," she says.
Those of us who have attended a Wanderlust Festival can attest: the experience of stepping into the mountains, or fields, or onto sandy shores flanked by palms, forces us out of routine. "Going somewhere and putting yourself out of your normal—and tasting a new normal—can be lightly or deeply transformational," says Schuyler. How we move forward after this sampling is entirely up to us.
The Intersection of Nature, Flow, and Sound
From the festival's inception, Wanderlust co-creator and Schuyler's husband, Jeff, had the vision of three pillars: Yoga, music and nature. "All three things are equally transformative in quite different ways," Schuyler explains. Picture mountaintop meditations; the deep bliss of Savasana; the feeling of freeing your limbs amongst the crowd. "All three really hit different sensory hot spots."
These pillars continue to stand true today, though yoga and nature have a much bigger emphasis than their lyrical counterpart. Schuyler recalls the inaugural Squaw Valley event: "It was like a full-on indie music festival." The reaction of attendees showed just how much Wanderlust was ahead of its time. Even if they weren't self-proclaimed fans, yogis were stoked on the musical acts. However, on the other side of the spectrum, music fans weren't as eager to embrace the multitude of wellness offerings.
Schuyler explains, "[We were] opening up the aperture of what a wellness event would look like, but the music world wasn't ready to have that aperture opened up in the same way. That took longer." In light of this discovery, this third-limb began playing a smaller role, emphasizing experiences surrounding yoga and nature. Even still, it continues to be a powerful addition, deepening, heightening and adding a celebratory element to the entire experience.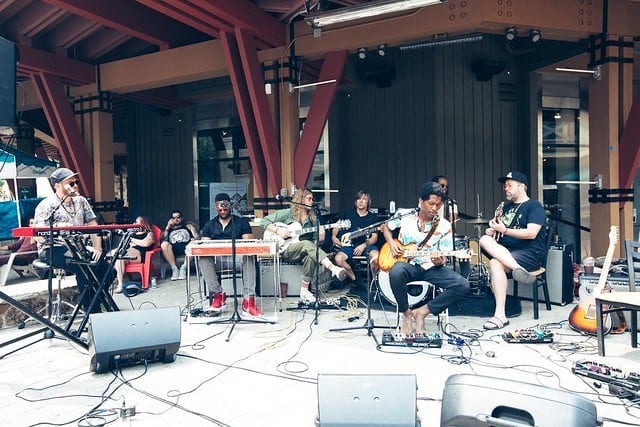 Wellness Goes Mainstream
It's clear any combination of these pillars—yoga, music and nature—have paved the way for today's broader festival scene. (Those die-hard music fans are finally embracing a smorgasbord of wellness tents.) "The words yoga and festival now go together, everywhere and all over the world," says the happy co-creator. "This really good thing has spread far and wide."
What may not be as widely present, however, in these worldwide gatherings is an utmost dedication to quality. This part of Wanderlust from the get-go. (Renowned yoga instructors Shiva Rea and John Friend helped establish that foundation from the very first Wanderlust festival.)
"I'm very dedicated to people having a real high-quality, authentic, lineage-based experience in all of the classes, whether it's yoga or meditation," says Schuyler. On-site, this feeling is palpable. Talented lineups share from deep wells of knowledge; we leave feeling enriched and inspired.
When it comes to transformational ambiance, we can see why Squaw Valley was the perfect place to birth this festival. Though you may be surprised to hear that the creators, Sean, Jeff and Schuyler, initially envisioned it as a once-per-year event. So how did it turn into this globally-celebrated platform for growth?
The Idea Catches Fire
Its evolution was, and is, in direct response to us: the budding fans-turned-committed-community, which began to form. "We didn't realize people would be looking for a community through this," Schuyler says. This led to the creators' collective question, "How do you make more of a good thing and make it a 365-day-experience instead?" They answered this question and satiated our yearning. Enter Wanderlust studios and 108 Events to provide collective experiences; enter high-quality online classes and content to enrich the solo moments in between.
Maybe the birthplace of Wanderlust Festivals actually began in our hearts, with an audible aching for yoga, music, nature… and community. Thankfully, a few movers and shakers heard our cry and landed it in Squaw Valley. We can't wait to return to this place of origin, where we'll continue our evolution together.
—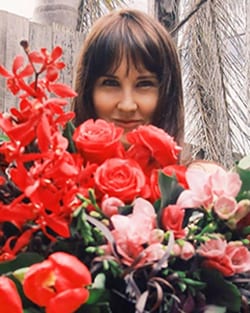 Kacey Janeen Waxler is a California-based yoga instructor and writer on the hunt for adventure and good stories. Her words can be located amongst noteworthy brands including Corona Extra, Athleta and Darling Magazine, and in the flesh she can be found reading unapologetically from the glow of a headlamp, geeking out over sequencing, or neck deep in a deliciously hot bath. Follow her adventures at @kaceyjaneen or grab her vinyasa sequences that take you on a journey at theflowfix.com.