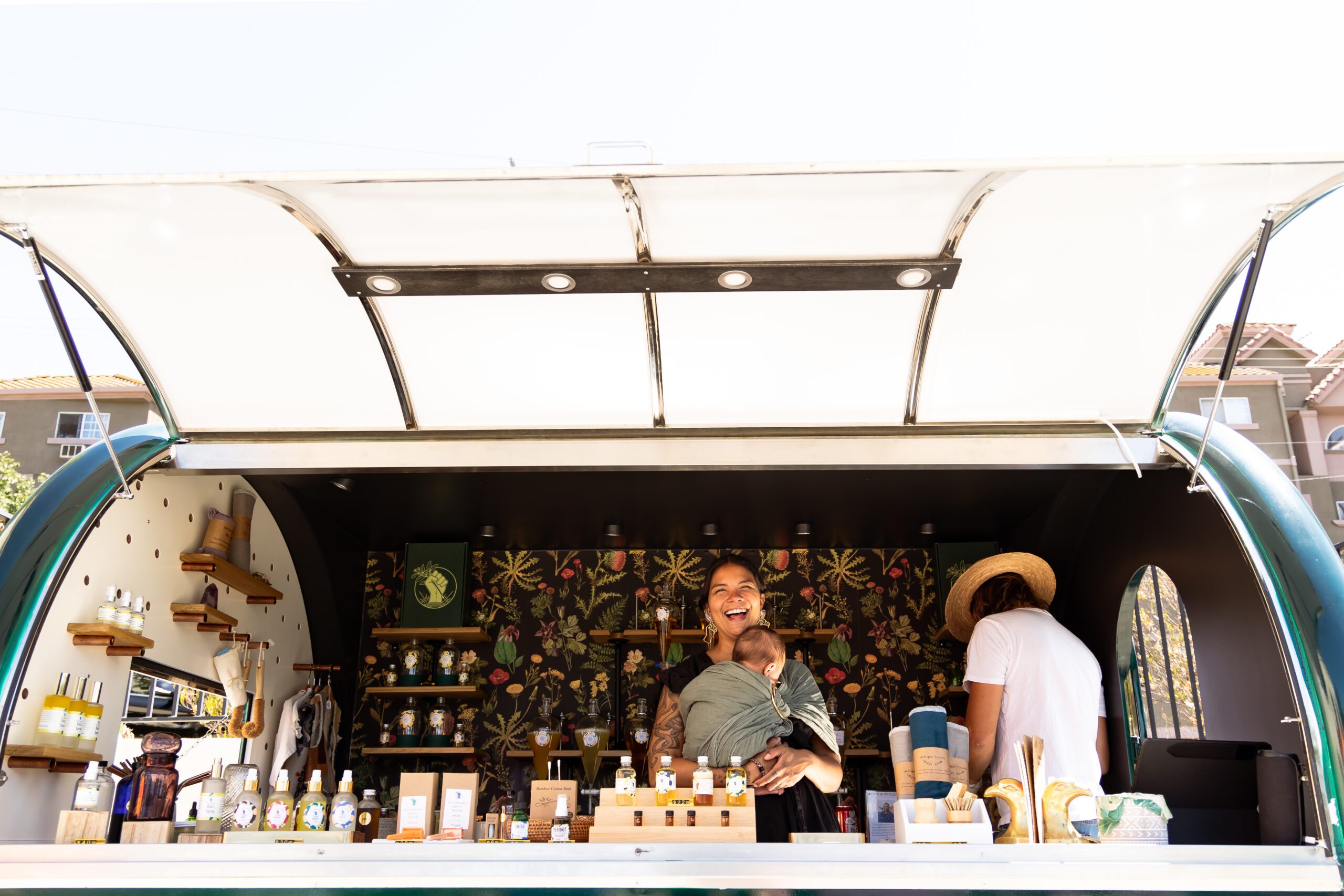 "When I couldn't find the sweet spot I was looking for, I decided to create it," says Kameko Grant, founder of the So Good General Store. Wanderlust is happy to feature this plant-powered,  female-founded, Black-owned company as part of our impact series during #BlackHistoryMonth. 
---
Wanderlust: Let's start at the beginning: what was the moment you knew you needed to create the So Good General Store?
Kameko Grant: After a long career in the fashion industry, I realized how bad it was for the environment and while pregnant with my third child, Laser, I was taken aback by the ingredients in the so-called "eco-friendly" cleaning products: sulfates, fake fragrances, dyes and more. Going deeper into research, I realized there were a handful of large corporations who green-washed their products, many of them I had in my house and used often. 
It was such a disappointment to realize what I thought had been the safer, greener choice was actually doing harm.  I just wanted a product that was safe for my family and the planet, that was created by a company that was devoted to being better, doing better.  So, I restarted researching truly eco-friendly, child-safe products that could still blast through dirt, smell amazing and were BIPOC-owned. I found plenty of formulas that were eco-friendly but they weren't sustainably packaged nor were they BIPOC-owned.
Instead of totally compromising, I decided to take matters into my own hands. I created my own line of plant-based surfactants, that are not only toxin free and safe for the planet, they are concentrated to save packaging and water, packaged plastic free. 
WL: What challenges did you face right out of the gate that you hadn't anticipated?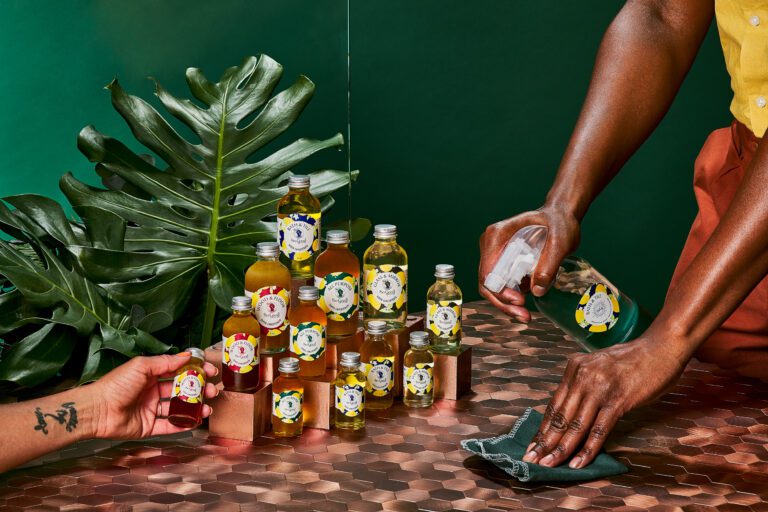 KG: Raising three kids, pregnant with my fourth and trying to start a new venture all during the pandemic was not something I could ever have been prepared for. I have zero business experience in the traditional sense. Figuring out wholesaling, manufacturing, formulations and scale were something I literally taught myself on an as needed basis, day to day. I was dealing with things I never thought of like supply chain shortages, shelf life, and distribution, marketing and things I am still learning.
WL: What one product do you make that you wish every home used as their go-to… and why?
KG: For sure the Cleaning Concentrates set. The non-toxic, plant -based, eco-friendly products that I create are for anyone who wants their home to be a healthy oasis free of toxins & chemicals.  No fake fragrances, parabens, sulfates or other 'nasties' to get absorbed by you or by the planet. The four different concentrates are all thoughtfully formulated to specifically clean the surface they are made for. pH balanced to not harm the surface, essential oils chosen for their unique cleaning and aromatherapeutic properties and best of all, this is a refill at home system. So Good's concentrates are diluted at home, meaning 97% less water being transported, 87% fewer trucks on the road and reducing greenhouse gas emissions. All our products are packaged in glass, a reusable + recyclable resource. In addition to our concentrates, we also offer clean, green bath and beauty products and sustainable home goods.
WL: You're a mom to four, and two of them are tiny. How do you juggle the demands of your new business with the demands of the small humans in the house? Is there a mantra or practice that helps get you through?
KG: Being an entrepreneur and mom of 4? 'This too shall pass'? I'm joking but for the most part I really do vacillate between one of my favorite mantras 'Fear shall not dictate my future' as a reminder to not let things like facing challenges in areas outside my expertise (shipping & receiving, operations, marketing!) are not going to stop me from achieving my goals and reminding myself to slow down and  appreciate the small wins really helps me balance my insane work drive and need to connect with my babies, friends and family.
WL: Is there one (or two) things that you've learned while doing research for products that you didn't know and wish every household knew? 
KG: Aside from wishing people knew how harmful most of the cleaning products in their home are for their health and the planet's health, I loved learning a little chemistry and how cleaning products work in general. It opened my eyes in regards to a lot of DIY cleaning' hacks' that are truly just not effective. Cleaning with diluted vinegar does NOT work for most surfaces! Vinegar is not a surfactant like cleaning products should be. You want your product to have the right percentage of ASM (active surfactant matter) to lift and remove dirt by moving the molecules around, not just spread the dirt around… I tend to nerd out on it a little.
WL: If you had one extra hour in the day, what would you do with it?
KG: Can I pick a different activity for each extra hour in each day? I would have a hard time choosing between a nap, reading a book, trying a new recipe or playing with one of the kids. Or taking a class. Or picking up knitting again. My list is pretty endless!
–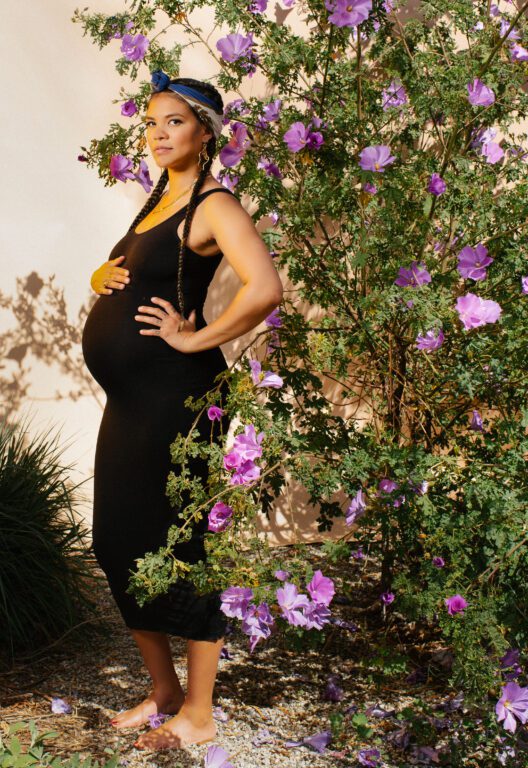 Kameko Grant is an Afro-Latina, double Libra, and mama of four. The So Good journey began while I was searching for cleaning products that were eco-friendly, safe on my babies, blasted through dirt, smelled amazing and supported BIPOC-owned businesses. "When I couldn't find the sweet spot I was looking for, I decided to create it. So here we are." Plant power to the people.