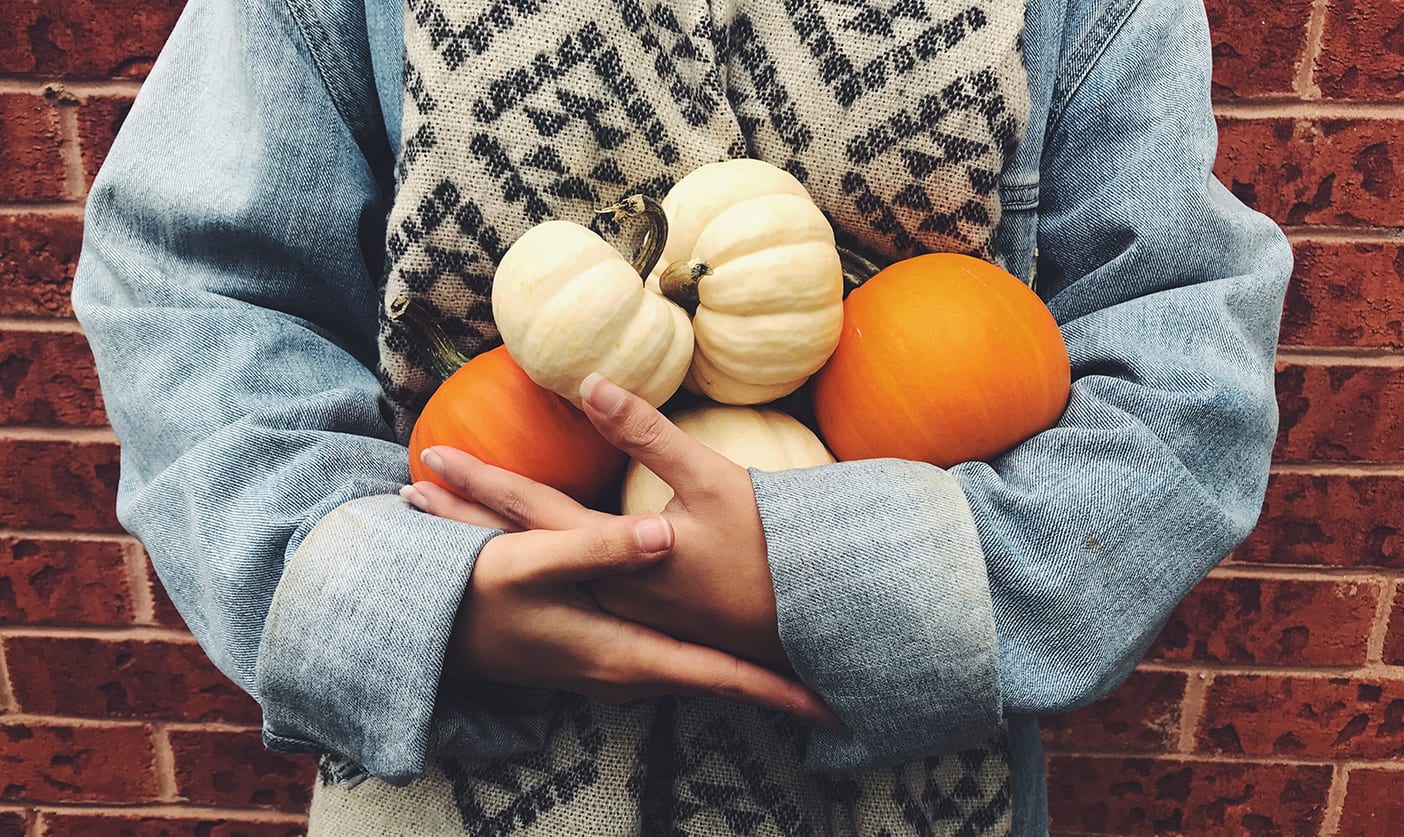 Hear from revolutionary chefs changing the way we think about food at Wellspring this October! For tickets and more information, click here. 
---
Fall is the season for harvesting your hard work, nourishing the mind and body, and, of course, squash.
"Acorn squash is my favorite," says Ryland Englehart, vegan food guru and co-owner of Cafe Gratitude. "Roast it with olive oil and sea salt and finish with a chimichurri sauce. So yummy." He ain't wrong—squash just might be the MVP of vegan and vegetarian recipes. It's loaded with nutrients, supremely delicious, and hearty enough to serve as the main focus of a dish. And while we all know to run towards the reliable butternut and the trendy spaghetti, there are a myriad more options when it comes to this starchy, seasonal favorite.
See below for an essential guide to all things squash. We've also included some of our favorite recipes (all vegan and gluten-free!) so that you can put your newfound squash knowledge to the test.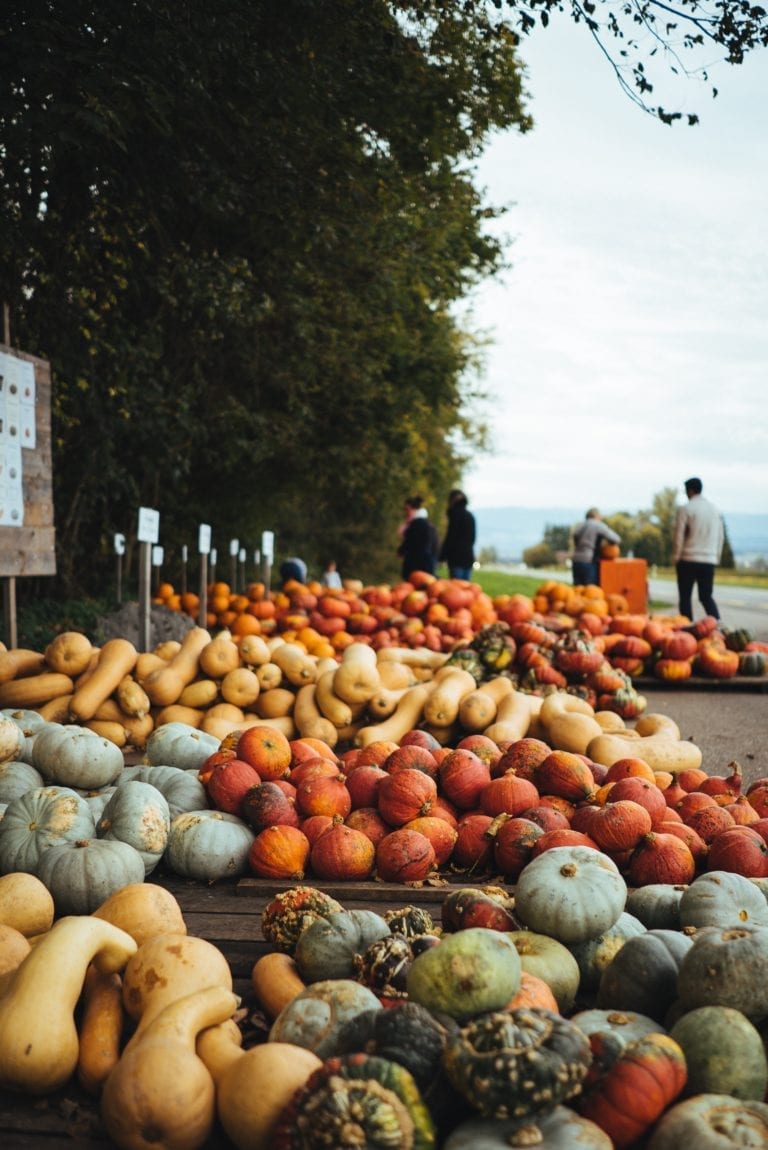 Kabocha Squash
Also known as the Japanese pumpkin, Kabocha squash is subtly sweet and smooth. Its fluffy texture and sweet flavor make it ideal for baking, steaming, or pureeing. You'll know you've found it by its signature jade green and striped exterior. Recommended recipe: Kabocha Squash Lentil Curry.
Hubbard Squash
Probably the largest squash you'll stumble upon, the Hubbard typically ranges from 8 to 20 pounds and ranges in color from a vivid orange to a grayish blue. The skin is tough to crack, but once you do, it's oh-so rewarding. Its soft texture and savory/sweet flavor make it ideal for pureeing, mashing, or as pie filling. Try not to be intimidated by its weird exterior—the reward of impressing your loved ones with this weird farmers market find will be well worth the effort. Recommended recipe: Hubbard Pumpkin Pie.
Acorn Squash
Like most squashes, acorns are nutritional powerhouses, and loaded with Vitamin C, Vitamin A, Vitamin B-6, Niacin, and Thiamine. They've got a yellow-gold exterior with deep orange flesh, and yield a mildly sweet flavor. Whether you're slicing it into wedges or cutting it in half, the end result is gorgeous and makes any meal like look like you ripped a page out of Barefoot Contessa's personal recipe book. Recommended recipe: Stuffed acorn squash with leeks, quinoa, and herbs.
Butternut Squash 
Butternut might be the most popular of the autumnal squashes—and for good reason. This long, bell-shaped squash is known for its golden color and sweet, nutty interior. It's much easier to peel than most squashes, and provides a dense, creamy flavor the pairs well with both savory and sweet ingredients. Though it's most often found in soups and stews, the versatility of this awesome squash make it an ideal candidate for a wide variety of autumnal recipes. Recommended recipe: Butternut Squash French Fries.
Spaghetti Squash
Spaghetti squash is best known for its ability to create a stringy, noodle-like texture, making it a beloved pasta replacement for paleo, gluten-free, and plant-lovin' folks. It's best steamed and roasted, then served with a flavorful sauce of your choosing. The spaghetti squash is essentially a canvas for flavor—serve it with a peanut sauce, good olive oil and herbs, or your favorite marinara. Recommend recipe: Thai Peanut Sauce Spaghetti Squash.
Delicata Squash
Delicata squash are smaller squash with yellow skin and green stripes. They're different from other squash in that you can actually eat the sweet and tender skin—it's super tasty and a huge time-saver. Slice it in half and roast as a side dish or add it to salads at home. Recommended recipe: Smokey Maple Delicata Squash.
Calabaza Squash
One of the most popular squashes in the Caribbean, this funky veggie has a sweet and juicy orange interior, similar to that of the butternut squash. It's a little more challenging to cook with, however, as its red, green, or orange rind is super tough—albeit gorgeous. That being said, the Calabaza squash is a great option for when you're looking to try something new or impress your friends with your produce prowess.  Recommended recipe: Calabaza squash with lime, garlic, and cilantro.
Sweet Pumpkins and Sugar Pies 
We could never forget about the pumpkin! Note the difference between a sugar pumpkin and a field pumpkin—field pumpkins, like those used for jack o'laterns, possess a dry and flavorless flesh. But other varieties, most often called "sweet pumpkins" can be used roasted or pureed into soups similar to other yummy squash varieties. "Sugar pies" are the most common pumpkins found in pies, but they can also be used similarly to the acorn squash.  Recommended recipe: Baked maple pumpkin donuts. 
—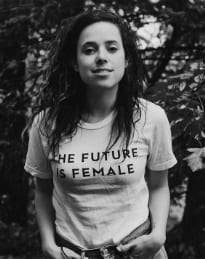 Amanda Kohr is the editor at Wanderlust. You can find her exploring new highways, drinking diner coffee, and on Instagram.