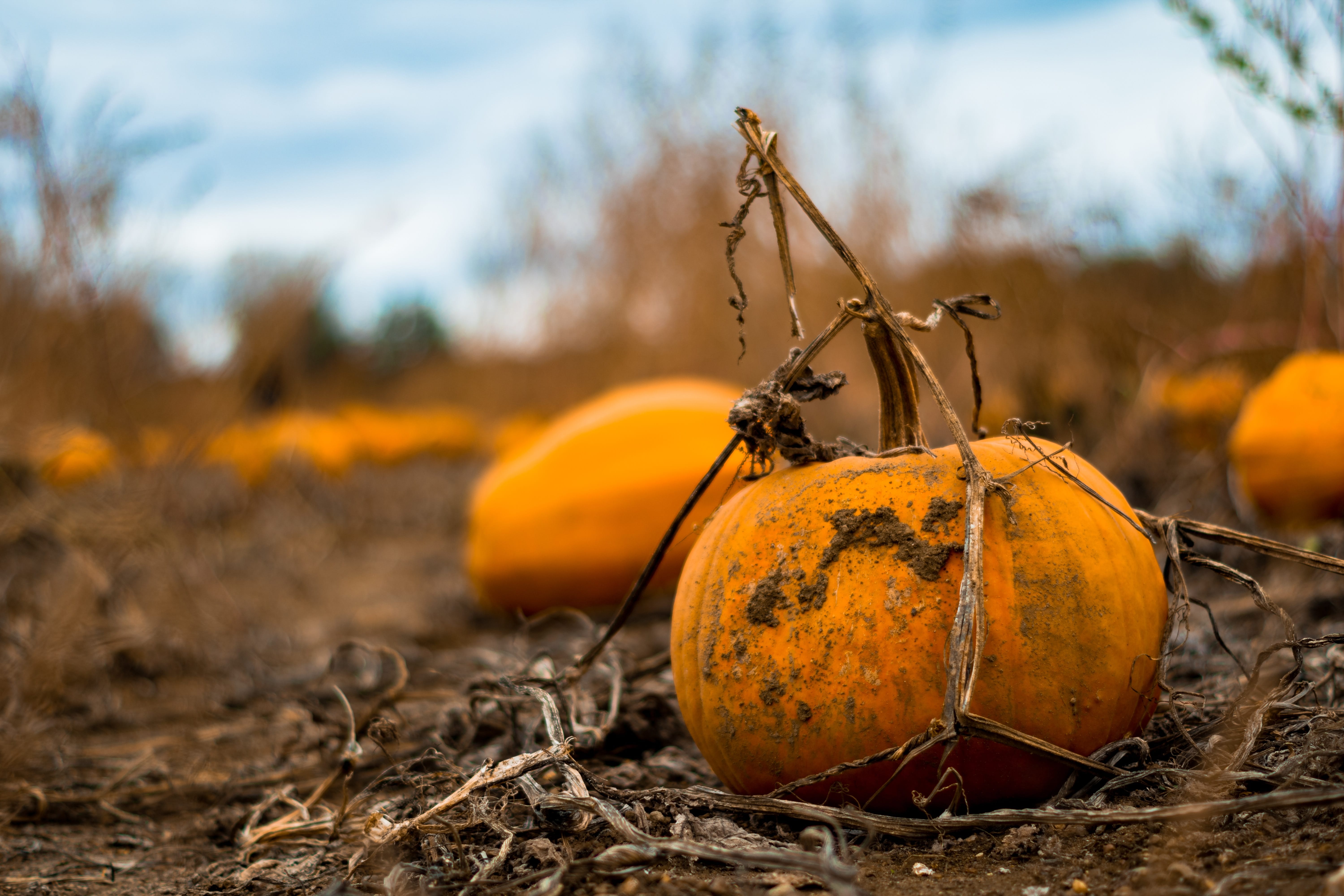 What's better than a fall recipe? Fall recipes from the beloved and iconic Café Gratitude. We spoke to Ryland Engelhart, entrepreneur, activist, and co-owner of this plant-based restaurant collection, who gave us the lowdown behind his favorite seasonal items off the menu.
If you can't make it to Cafe Gratitude this fall, be sure to check out one of the recipes below. Cozy sweater not required, but highly encouraged.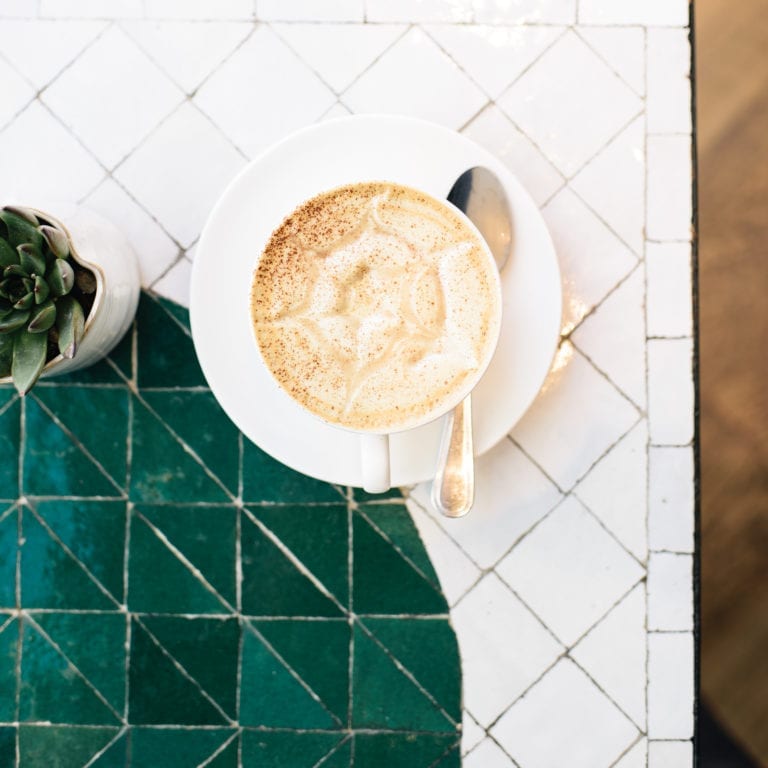 Herbal Pumpkin Spice Latté
It doesn't feel like fall without something warm, steaming, and pumpkin-flavored. Enter the plant-based, sugar and caffeine-free pumpkin spice latte, made with almond milk, cinnamon, maple syrup, and pumpkin spice powder. If you really need your coffee fix, feel free to add a shot of espresso—or keep it java-free and enjoy before bed with your favorite fall flick.
INGREDIENTS
2 tsp maple syrup
2 shakes Pumpkin Spice Powder
2 shakes cinnamon
8 oz almond milk (or other milk of your choosing)
INSTRUCTIONS
Add maple syrup, pumpkin spice powder and 2 oz. of steamed almond milk to mug and whisk to dissolve. Immediately before pouring, dust cup with cinnamon.
Top off with remainder of steamed almond milk. Garnish with cinnamon. Note: When steaming milk, use a chilled pitcher whenever possible.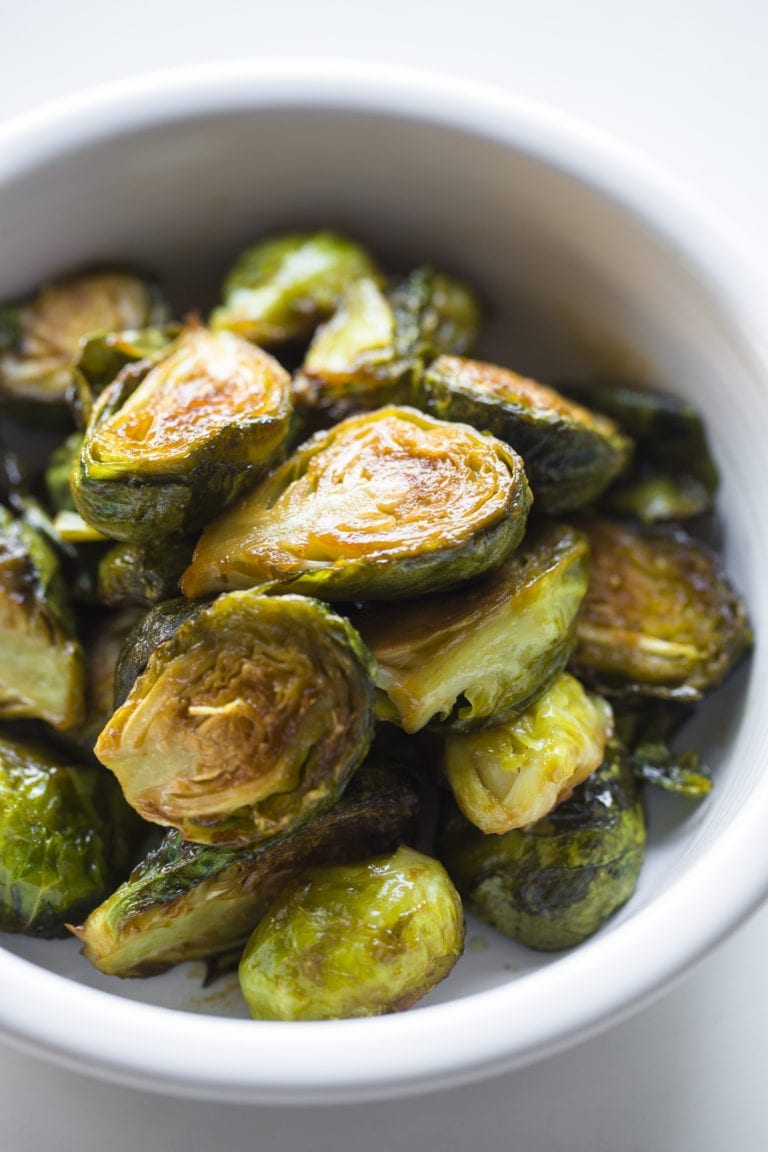 I Am Ecstatic: Roasted Maple Miso Brussels Sprouts
FOR THE MAPLE GLAZE:
1 cups extra virgin olive oil
1/4 cup plus 2 tablespoons maple syrup
1/4 cup white miso paste
1 tablespoon tamari
3 tablespoons apple cider vinegar
FOR THE BRUSSELS SPROUTS:
4 pounds fresh Brussels sprouts
1 1/2 cups Maple Miso Glaze
TO MAKE THE MISO GLAZE:
In a high-speed blender, combine the maple syrup, white miso paste, tamari and apple cider and blend until smooth. Adjust your blender speed to medium and add the extra virgin olive oil in a slow drizzle allowing the dressing to emulsify.  Set glaze aside in the fridge while you prep your Brussels sprouts.
TO MAKE THE BRUSSELS SPROUTS:
Preheat your oven to 350 degrees and lightly oil a baking sheet.
Prep the Brussels sprouts by eliminating any tough outer leaves and trim any discoloration from the bottom of the stem.
Cut the Brussels sprouts in half, transfer them to a mixing bowl and toss them with the maple miso glaze until they are well coated.
Turn the Brussels sprouts onto the oiled baking sheet and bake in the pre-heated oven for 25 minutes or until they are soft when pierced with a fork and the glaze is caramelized and slightly crispy.  You will need to check them from time to time and stir them so that they cook evenly.  Makes 1 1/2 cups of Brussels sprouts.