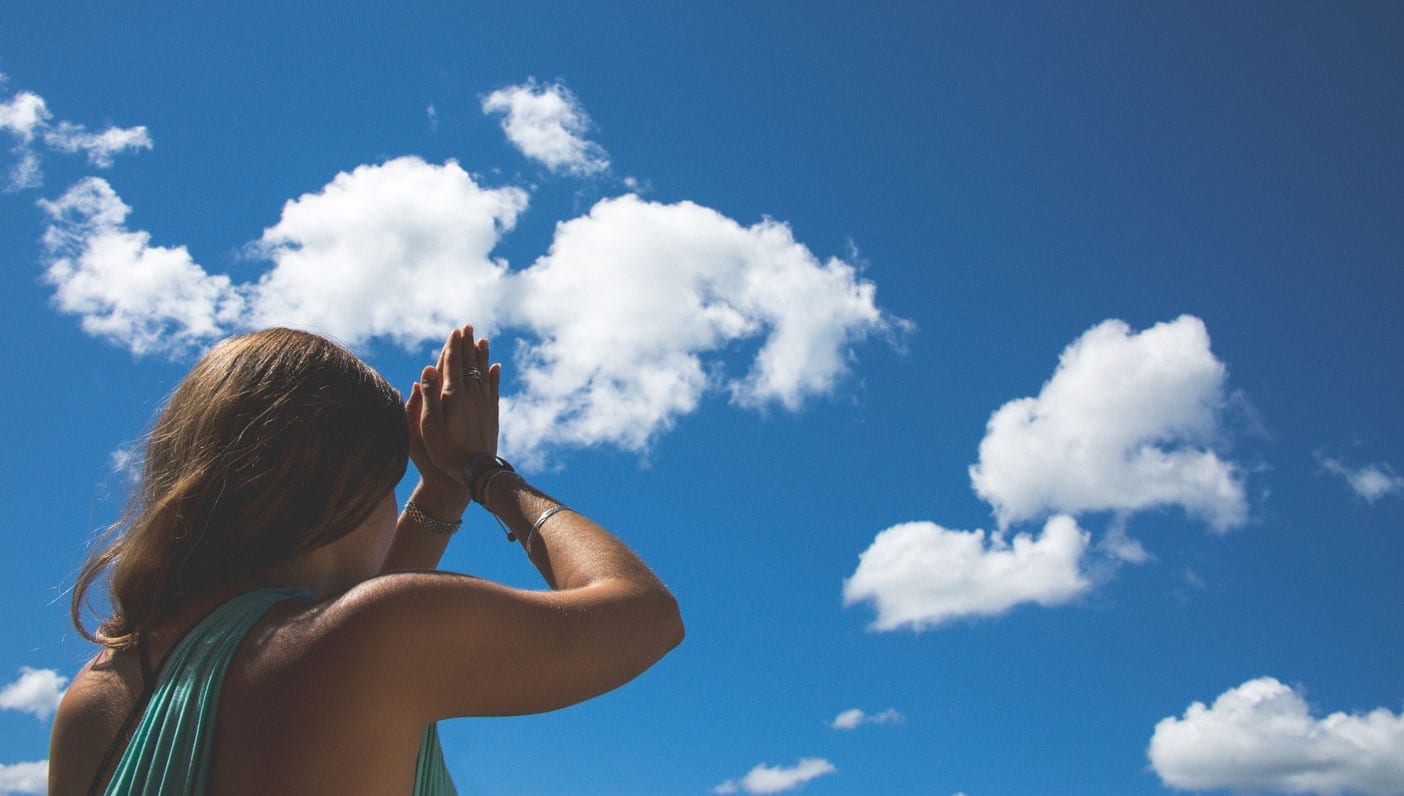 We tend to think a trip begins once some physical action has taken place: we get in the car, we board the plane, we finally step foot onto sand or grass or cobblestone.
But I think a trip really starts the moment we dream of ourselves being elsewhere. The vision of the food we might taste, the vistas we might see, the experiences we might have . . . what we might wear. (Full disclosure: I have been known to purchase garments because they remind me of a place I'd like to go. Yes I need those bangles to wear on the beach in Sayulita.)
So whether you're headed to Wanderlust Thredbo or O'ahu, consider the work of packing—and all its attending list-making—done. Here it is: what to wear to wander.
1. Leggings. Duh. You're going to be doing A LOT of yoga, and for the brave among us, even tripling classes on the daily. Leggings that dry quickly are a necessity—and if you can get more than one wear out of them before washing? Now we're in business. Onzie's High Waist Leggings in black take you from hooping to acro in no time. Boom.
2. Yeah, so you're also going to need something up top with the same ease and performance as those leggings. Sport tanks (literally) have your back. I like the Lotus Bra Tank from Alo because fewer layers means less to remember as I get ready for an 8 a.m. class.
3. A bathing suit that will stay put even (uh, especially) when you fall off the paddle board during your SUP yoga sesh. The Moon Cycle High Waist Brief and Bralette by Serpent & Bow is pretty AND sturdy. 'Nuff said.
4. It took me a long time to come around to the idea of wearing a bandana. It always seemed a little too home on the range, you know? BUT. It is magical to have something to pull hair away from your face or to wipe the sweat after a vigorous class or to sit on the grass with. The hand-dyed Japanese tenugui from Best Made Co. is genius for all of those things. Heck, the longer ones even double as a scarf or shawl.
5. Hats are generally intimidating. And yet they're an important part of protecting your skin, especially with all of the time you'll be spending outdoors. The Española Palm Leaf Hat from The Reed is easy to wear with anything and can be crushed into your suitcase without losing its shape. Accidentally drop it into a giant mud puddle? You can even wash it. Yup.
6. Speaking of protecting your skin, lip salve and sunscreen should be your best friends pretty much all of the time, but especially when you're up in the mountains. The Lip and SPF on-the-go kit from Lite + Cycle comes in a perfect little sack you can easily stash in your mat bag, is certified organic, and bonafide good.
7. A versatile shirt. I'm talking about the kind of shirt you can wear with jeans or leggings or as a cover up at the lake. Tradlands might be pricey, but their button downs are the truth: the Clare chambray is the perfect mix of cotton and linen, of tomboyish and feminine.
8. Water bottle. This is one of those obvious things that are also super easy to forget. LifeFactory's glass bottles have handles (important for clipping to things), are BPA/BPS-free, and made in the U.S. Stay hydrated, friends.
9. Journal & pen. Because you'll want to remember that genius thing your teacher said that changed your whole practice. This mini notebook and color block pen from Poketo are perfect for capturing those #overheardatwanderlust moments.
10. At Tremblant this past summer, I found myself wishing for a backpack that I could tuck all the little necessities in, and this recycled cotton canvas number from Baggu fits the bill: multi-pocketed for staying organized and light enough for all-day schlepping.
I'd also suggest yoga mat, flip flops, sneakers, sunglasses, your favorite jeans, a rain jacket (dancing in the rain after the Spectacular was one of my favorite festival moments this year!), and a generally winning attitude. Remember, there's no such thing as bad weather, only inappropriate clothing.
Photo by Mojalvo
—
Jessica Kulick is a certified vinyasa and hot traditional yoga teacher, as well as freelance writer. She has contributed travel writing to sites such as Matador Network, Literary Traveler, and Spotted by Locals, and currently manages the offices of Wanderlust's Brooklyn headquarters. You can find her on Instagram (@jess_kulick) where she is usually chasing sunshine and eating pistachios.