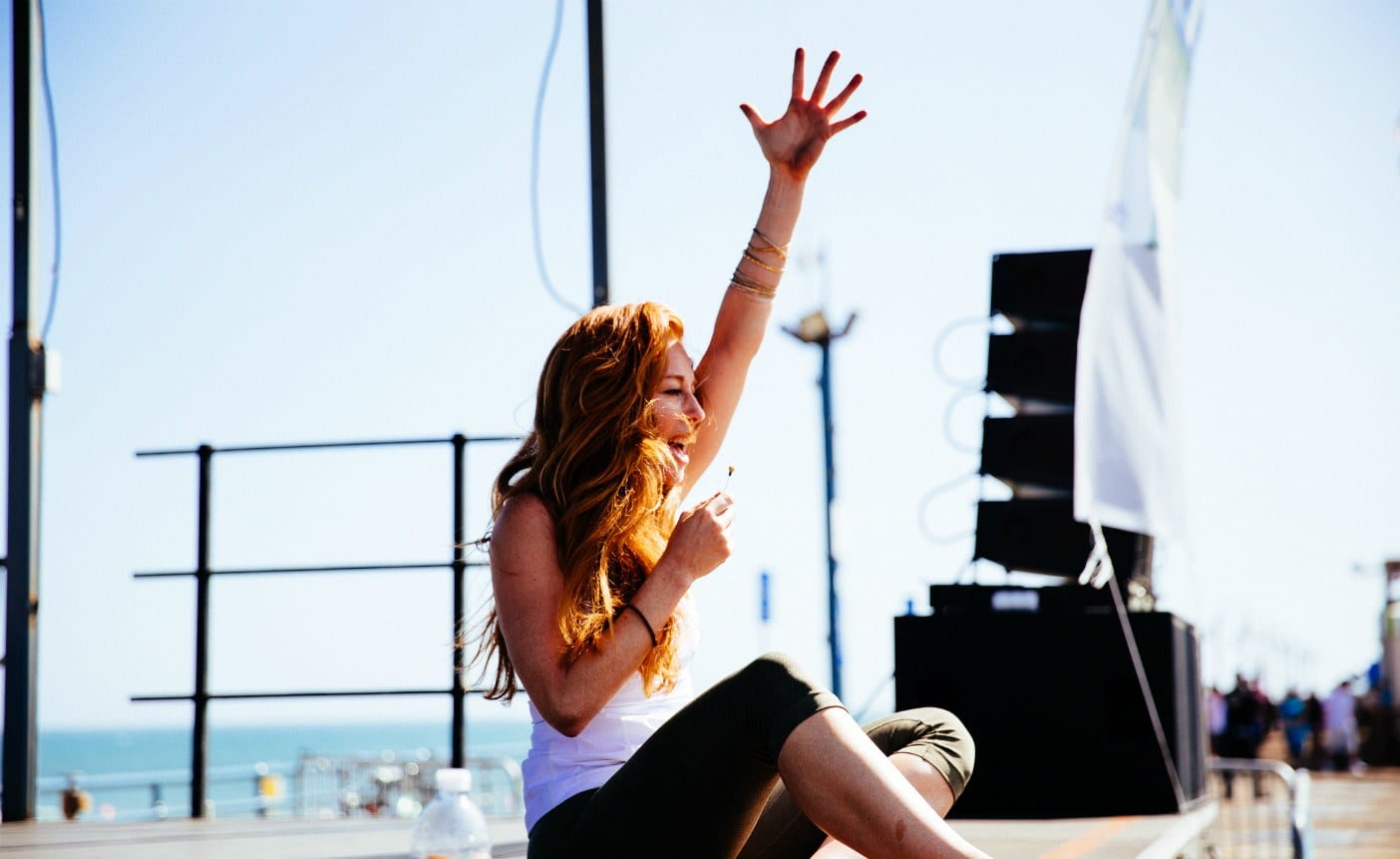 Photo by Christen Vladonovic
---
I first discovered yoga at a studio in Hawaii run by two teachers—one who was trained in Kripalu and the other who taught Ashtanga. Studying with them, I learned that yoga is a personal journey and what most resonates with you depends on your own unique personality.
From my Kripalu teacher, I learned the graceful gentleness of accepting where you are in life and that your body can respond differently on any given day. You learn the most from your practice when you're free from judgment or comparison. And from her studio partner who taught Ashtanga, I learned that I had an innate physical power—something I didn't know I had, having grown up as a kind of creative bookworm, always in books instead of out on the playing field.
When I left Hawaii, I tried different classes with new teachers and soon realized that what you get out of a yoga class depends a lot upon the person teaching it. A good teacher can make all the difference.
He said being a good teacher wasn't about doing the perfect, most difficult pose. It was about having good energy and being passionate and sharing what you knew with others.
After moving to Switzerland I began volunteering at my local yoga studio. One night after I took a Bryan Kest workshop, I stayed to help the studio owner close up when Bryan asked me if I was a teacher. My eyes opened wide in surprise and I had the biggest smile on my face when I said, "No, maybe someday." To me, being a teacher seemed impossible. I still struggled with inversions and my crow was more like a baby crow that could barely take flight. I told Bryan that I didn't think it was possible—there were so many difficult poses I still couldn't do.
He said being a good teacher wasn't about doing the perfect, most difficult pose. It was about having good energy and being passionate and sharing what you knew with others. It was about knowledge and authenticity and being of service.
That conversation changed my perspective on life. I knew then and there I wanted to be a yoga teacher. That it was possible. A year later I earned my 200-hour Yoga Alliance certification with Joan Hyman and began teaching private classes.
To get Bryan's and Joan's take on teaching, I asked them: what makes a good yoga teacher? What I found is that, ultimately, it's simply about being a good teacher overall. Here are their answers:
Patience, Dedication, and Love for Your Practice and Others
"Character, patience, and love for their practice. Most of us are drawn to yoga through some hardship in our lives and are transformed through the practice of yoga. Dedication to a daily practice helps us develop the patience to endure this process of growing and it thins the ego so that we learn to soften and live from a more heartfelt place.
This is where character forms and a teacher emerges. As a teacher, we're simply sharing our practice. A good teacher doesn't make it about them; they make it about the practice of yoga and all the many benefits we gain when we practice yoga correctly.
Because teaching is a job where you make contact daily with people and have an interest in who they are, it helps you teach from an intuitive place where you invite them to explore their own authentic self. Yoga is ultimately about coming back to the self, and a good teacher has the ability to help students on their journey back home [to themselves]."
– Joan Hyman, E-RYT 500 Hour Yoga Alliance Certified Senior Teacher 
Authenticity, Passion, Being of Service, and Empowering Others
"Ultimately, being a good yoga teacher is really about being a good teacher. Being humble and not talking down to anybody. I'm also a student, I just have more experience and am just sharing information with you, I'm not telling you what's right or wrong, that's for you to decide.
I think what makes a good teacher is when you can empower people, because what disempowers them is when teachers put themselves on a pedestal. I'm just sharing information, but you have to run it through your critical thinking and then decide for yourself if you agree or not, because there's not just one way, there are many ways. Just being honest and authentic and speaking it as you see it is also a part of being a good teacher.
Being passionate about what you do is also really important. I'm very passionate about health and wellness and I'm constantly seeking it out, sharing what I learn with others, and when I see people getting excited by that, it's even more exciting…there's nothing more fulfilling than giving to others."
– Bryan Kest, Founder of Power Yoga
Hard work, dedication, right intention, and simply showing up to our mats, beyond the poses or expectations—it's this exchange of energy between teacher and student, from one kindred spirit to another, that keeps the ancient tradition of yoga alive.
Practice with Bryan Kest at Wanderlust O'ahu. For more information, including lineup and tickets, click here. 
—
Kara Fujita Jovic believes in the power of the breath to center the soul, that love is a super power—for it always speaks the loudest—and that dancing in the kitchen while singing Bob Marley's "Three Little Birds" may just infuse a meal with magical powers. When she's not getting caffeinated on fresh air, sunshine, or the sea, you can find her creating, exploring, writing, and helping people find their own personal om.