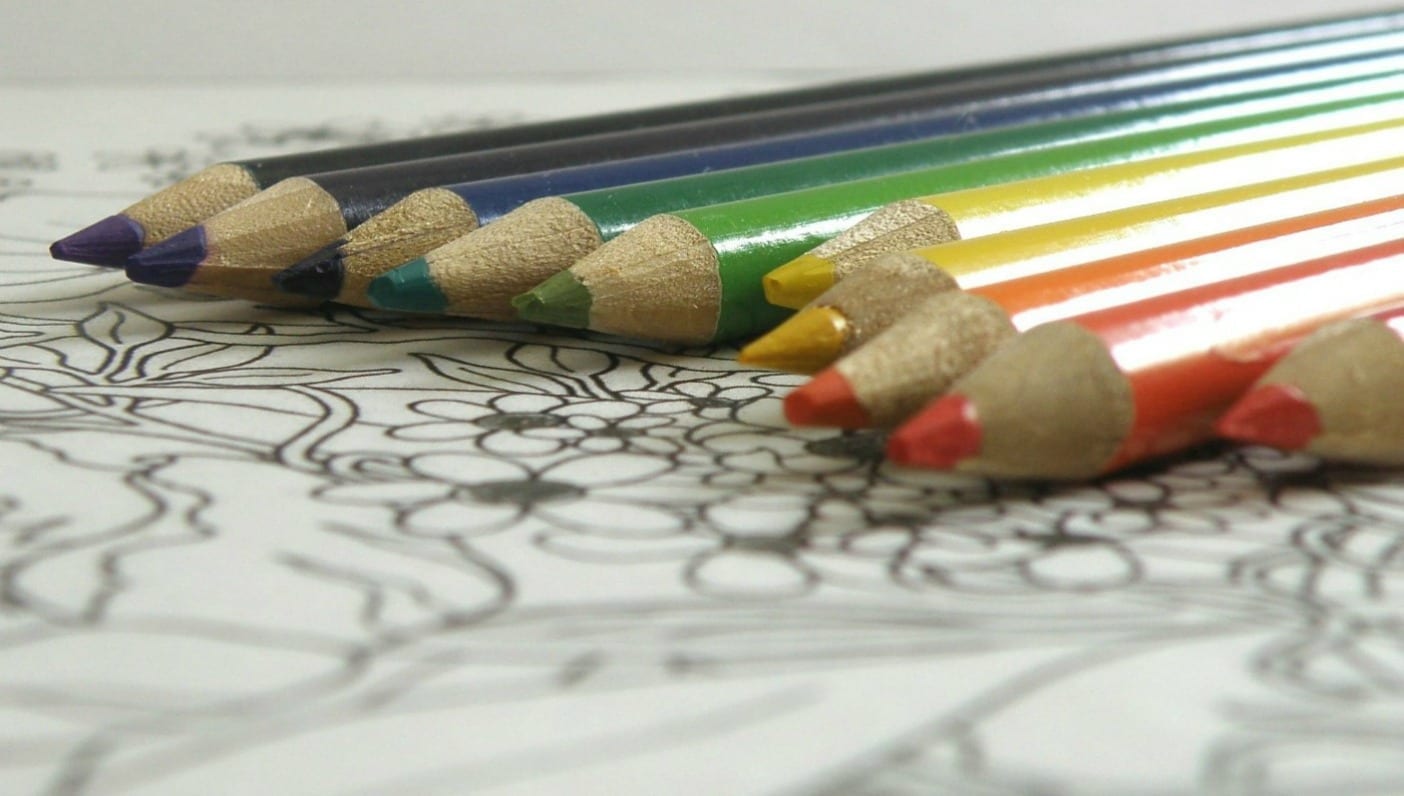 Every Sunday when I was 11, my best friend Clare and I would gather the pennies earned from our weekly paper route, and walk to a small flea market in a field near our homes. Ducking through stalls stocked with clock radios, cheap nightshirts, and white socks, we'd eventually find our way to the woman who sold only one thing: fuzzy, velvet, black and white pictures—each with a pack of five colored felt-tip pens.
I had mostly forgotten about the joy of coloring that I had felt as an 11-year old—the creative fulfillment of choosing just the right color, the calming effect of being wholly absorbed, and the sense of achievement when no white space remained.
But on my 38th birthday, among the many practical and grown-up gifts my boyfriend gave me this year were two black and white books … "They're adult coloring books," he said as I looked down at the title Enchanted Forest.
It was I who was enchanted—and I'm not alone.
More than nine million copies of UK artist Johanna Basford's Enchanted Forest, and its predecessor, Secret Garden, have been sold since their launch. And many other illustrators are pumping out similar books. At this point in time, three of Amazon's top 20 selling books are adult coloring books.
So what is it about coloring that has these books flying off the shelves?
Stress reduction is one reason given. In an article on The Guardian website, Lucy Fyles—who has a blog where she reviews coloring books from a mental health perspective—says she has found it helpful for her own anxiety: "I have a very active mind, made worse by anxiety. It [coloring] just seems to quieten it down and slow it down. I'll go to a coloring book, I'll be incredibly stressed, I cannot stop the thoughts swirling around in my head. And half an hour later, I'll notice that I'm calmer. My mind's calmed down."
A second reason: Coloring is a creative outlet. In an interview with The New Yorker, illustrator Basford said: "Coloring is so accessible. It unleashes the creativity we all have in a way that's quite safe."
I know many people do find coloring rewarding—several of my friends are among them. But why do we feel the need to defend the appeal of coloring by using labels like therapy, creativity, or meditation? There are valid reasons to sit down and color for a little while rather than troll the internet for the third hour running. What's wrong with just doing it for fun?
Because, before the monkey mind starts to tell me that I have better things to be doing, and that I could be drawing my own pictures, and that purple is not the color of a leaf, I am reminded of what it was to be childlike.
For me there is no comparison with therapy, creativity, or meditation to be had. While I can sit down for 10 days to meditate and find it life-altering, I rarely get beyond 15 minutes of coloring without feeling weary. At 38 my eyesight is far from what it was at 11, and the black and white mushrooms and fairies start dancing around the page in flashbacks of an experience that didn't happen until seven years after my 11th birthday. I also have 45 coloring pencils these days to choose from rather than five felt-tip pens. Can you imagine? In a world where we have so many choices that our heads are about to explode, here I find myself faced with 45 choices every three seconds.
To boot, I now feel a distinct dissatisfaction with coloring. At 11 I would never have expected to draw a swan swimming under a bridge. Now I feel like I would like to draw my own bucolic scenes. I had a try. "Is that a bird?" my boyfriend asked.
"It's a frog…" I responded.
But even though my creations may never be as epic as Basford's beautiful illustrations, I nonetheless felt a huge sense of release from my own creative expression.
As for fun, well … I've realized coloring in is no longer my go-to. I'm inclined to agree with my 7-year-old neighbor to whom I gave my book this summer. After 10 minutes of coloring four of 500 leaves, he turned to me and said—"This is going to take me maybe a year to finish. Have you got anything more fun for me to do?"—and so we spent the afternoon making a fort in the garden instead.
There is one reason, however, that I do cherish coloring books and hope their popularity reigns on. Because, before the monkey mind starts to tell me that I have better things to be doing, and that I could be drawing my own pictures, and that purple is not the color of a leaf, I am reminded of what it was to be childlike. I am reminded of the 11-year-old who had fun, armed with five pens and a fuzzy, velvet, black and white picture from a flea market.
I was thumbing through some old diaries the other day and found one from the summer after my 11th year, when Clare and I ended up in separate schools, and other things became more pressing than coloring, like the dreaded puberty and school tests. It reads:
"I'm going to be 12 soon so its [sic] time I have to grow up. It makes me sad because I will miss playing with Clare and my fairy books and coloring and stuff. But I think it will also be fun to be older."
So these coloring books of mine may never get used again, but they will stay on my shelf gathering dust as a reminder to prove my 11-year-old self right. Fun doesn't stop when you grow up—even if, in my case, coloring does.
Photo via iStock
—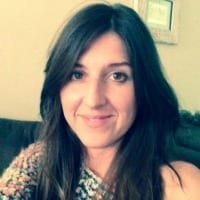 Helen Avery is a Section Editor at Wanderlust Media, working on the Vitality, Wisdom, and Wellness channels on wanderlust.com and YOGANONYMOUS. She is a journalist, writer, yoga teacher, and full-time dog walker of Millie.