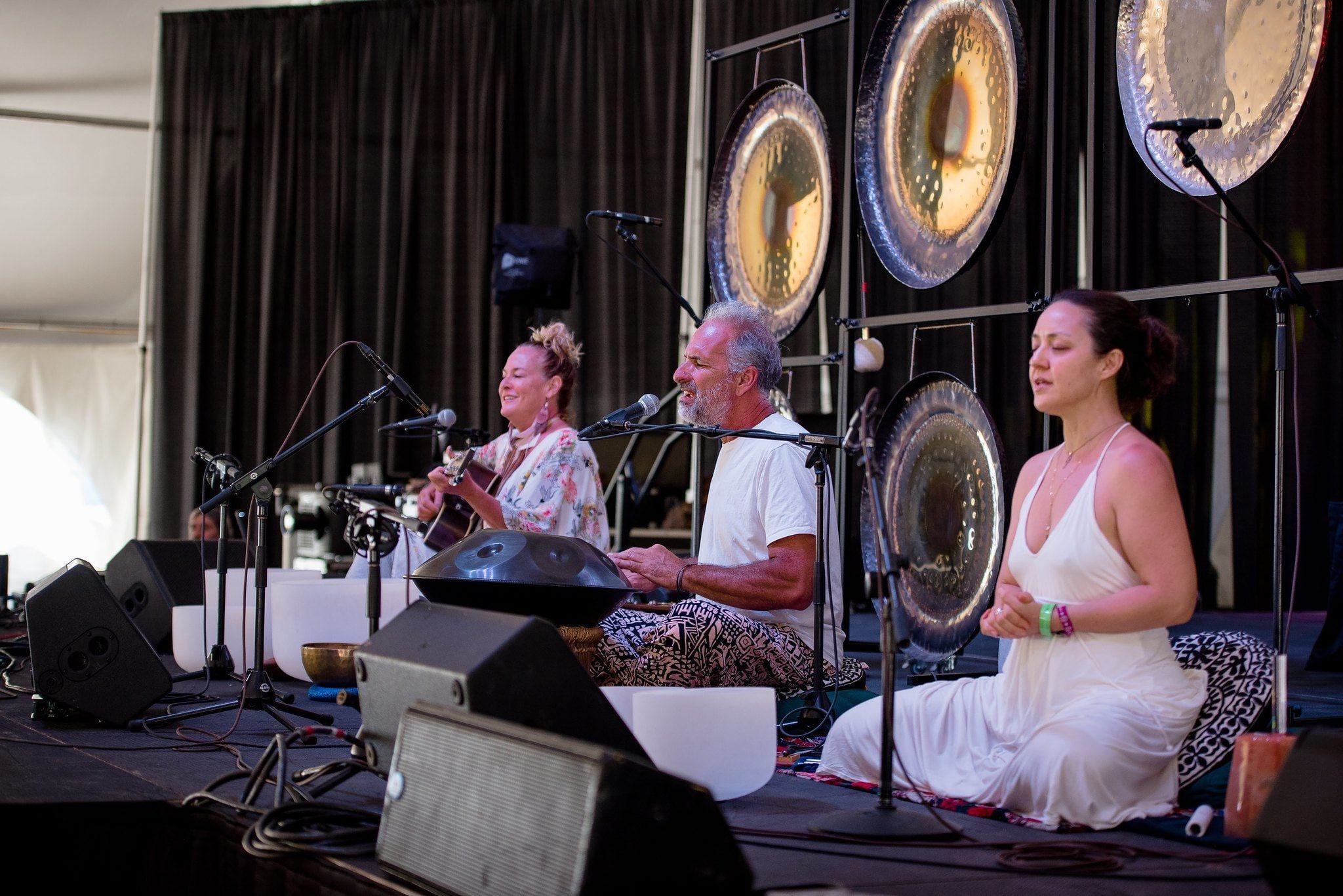 Dan and Laura Martier will offer sound journeys at 2019 events. Photo by Jade Elhardt
Yoga is about so much more than the poses. For many of us, asana is the entry point — it's our first exposure to the practice, and it remains our first love. But as we deepen in, we experience other ways to find our yoga.
Go to any Wanderlust event and you'll see this in action. In addition to flows and Acro, there is group meditation, tarot readings, hula hooping, workshops, and live music. The Wanderlust schedule has no shortage of "celestial soundbaths," or "sound journeys," and they're almost always packed to the gills. Why? These activities help elevate your vibes and move prana mindfully.
If the live music part sounds particularly juicy, you are not alone. There's a Bhakti yogi in all of us; musical vibrations shift energy in our bodies. We're hard-wired to respond to music. I've known this on an intellectual level for some time now. As the manager at Vyana Yoga in Upstate New York, I'm responsible for planning and marketing bi-monthly sound journeys at the studio. They're one of our most popular events: Our yoga sanctuary is always filled with people excited to experience the alchemy of crystal singing bowls and other instruments.
But until last month, I had never actually attended a sound journey. It sounds a little wild to say that out loud. I'm always so busy ensuring our yogis have a good experience that I put my own on the back burner. In addition to bustling about the studio all day, I frequently bring work home in the evenings. I recently shared this with our studio owner—she's also the one who performs the sound journeys. She agreed that it was high time for me to attend.
These activities help elevate your vibes and move prana mindfully.
We secured an extra volunteer to help us set up the room and greet attendees. That way, I could enter the room on time, feeling peaceful and not stressed-out or strapped for time. Each student was given a cozy spot on the floor with a mat, a few blankets, and any other props they desired. Our studio owner suggested I slide a bolster underneath my upper back to facilitate heart opening and fully accept the sound vibrations. This was a great choice for me, as I have a strong backbend practice—but I appreciated that other students made choices that were ideal for their unique bodies and needs.
And then the lights were turned off. I enjoyed the softness of the evening light filtering in through the shades before we were instructed to close our eyes and find our version of Savasana.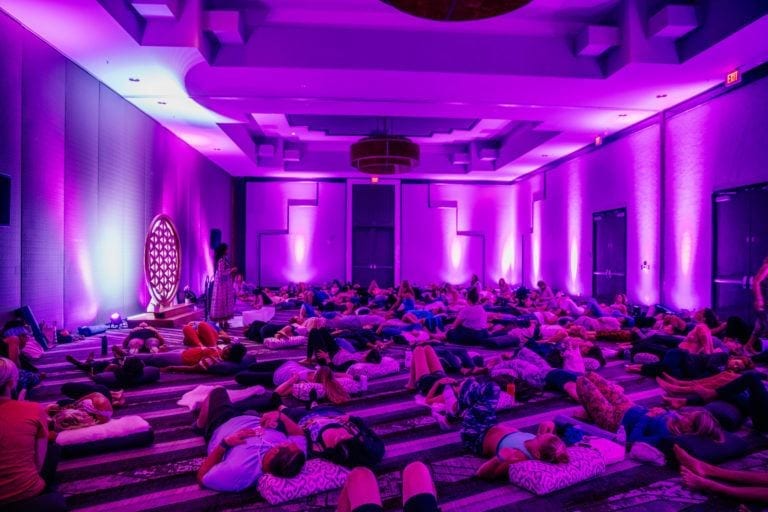 What happened next?
I'm honestly not entirely sure. We traveled through an hour of pure vibrational sound. I was familiar with the instruments used (singing bowls, a harp, chimes, a gong, and more), but the second I dropped into the experience I forgot all of the specifics and just existed. Some yogis experience deep calm and may even fall asleep. Others, like me, felt awakened and alert. Every hair on my arms stood up as the wind chimes sparkled close to my ear. When the gong sounded, I felt tears prick at my eyes. The time passed so quickly that I was genuinely surprised when we were guided back to the room.
At Vyana, we encourage our students to honor what they need after the journeys—sometimes silence feels better than talking. As I rested in the fetal position, I thought about how nice it would be to float home in the quiet residual. My role within the studio required me to hold space for others, though, so I decided to fulfill my duties with a sense of gratitude and heightened awareness.
After the last yogi had departed and the room was put back in order, I drove home. No—I floated home. I felt like I had just spent a week in deep meditation, or finished a truly mind-bending asana practice. I was connected.
I made a cup of herbal tea when I arrived home and lit a few candles. And for the first time in a very long time, I enjoyed just sitting still and experiencing my life, exactly as it was. I slept like a dream.
I can't wait to do it again.
—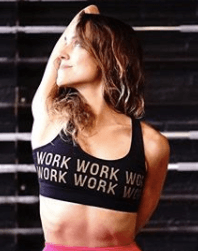 Rochelle Bilow is a yoga teacher and writer based in upstate New York, where she works as the studio manager at Vyana Yoga. Connect with her on social @RochelleBilow for all things yoga and ayurveda—and all the corgi pictures you can handle.