Hear from social entrepreneur experts—including Zane Wilemon—and several other insightful panelists at Wellspring this October. For tickets and more information, click here. 
Wellness industry professional discounts and scholarships available!
---
It's possible to live the life you imagine. And when it comes to business, many people with an entrepreneurial eye are just as concerned with creating positive change as they are with making money. Do you have a problem-solving mind? Do you care about the bigger picture, and consequences that extend beyond your personal world? You may be the perfect candidate to join the ranks of successful brands and start-ups as a social entrepreneur.
What is a social entrepreneur?
Social entrepreneurship breaks the prejudices of business by saying, "YES, you can make money and still contribute something good to society." It's using your company to develop, fund, and maintain solutions to environmental, social, and cultural issues. It's noticing a problem and creating the solution.
I sat down with Zane Wilemon of Ubuntu Made, the fashion non-profit based in Maai Mahiu, Kenya and Austin, TX, and Amanda Kathryn Roman of Conscious Capitalism, Inc. to talk about all things social entrepreneurship. Ubuntu's handmade bags and accessories empower mothers through employment all while providing healthcare to special needs children in the Maai Mahiu community, and Conscious Capitalism is an organization specifically dedicated to elevating humanity through business. Here's the advice they had to give to anyone ready to take the leap into the conscious unknown. 
Start by asking the questions that feel honest to you.
The best ideas start from a genuine place. This often means that they serve as an answer to a important and personal question. Zane's journey began with these three: What does it feel like be helping people? What do I believe in? And who am I?
"I had always wanted to help people, which was why I went to medical school," Zane tells me. "But I was about to go into debt [more medical school] without exploring the reasons why. I had a crisis of faith. How do you know about something if you've never done it?"
The questions encouraged Zane to purchase a one-way ticket to Kenya, where he met fellow pastor Jeremiah Kuria. Together the two traded ideas, philosophies, and dreams, finding a commonality in their desire to contribute something good to world. That's when they started their special needs school and Ubuntu Made.
"The two central themes that Jeremiah and I shared were opportunity and empowerment," Zane says. "These people are just as eager to have a better life, be better parents, and be better citizens in their community. But they lack the opportunity to empower."
Without understanding where you're coming from, it can be difficult to keep the passion strong and keep going during challenging phases. "Dig deep into your why," says Amanda. "Yes, your business should address a problem and create value in the world, but do you know why YOU are passionate about it? Do you wake up every morning thinking about it? Does it excite you?"
Conscious business leadership begins on the inside. In order to lead a successful conscious business, you must know yourself and commit to an ongoing learning journey.
Your questions could be anything. If you're stuck, we suggest starting with these two: What excites you? Where do you see problems that could be solved?
Don't be afraid to get messy.
There are myriad reasons not to start projects: "I'm not ready, I don't have the funds, I don't have the time, I don't have the resources or the background…" We will always have a reason not to start a project or mission. Perhaps this stems from the seemingly universal fear of failure. But here's the thing—all of the most successful people have encountered failures.
"Trial and error," Zane responded after I asked him how he created such a thriving company with zero business experience.
"I got my Bachelor's in Medicine and my Masters in Divinity," Zane added. "Both of those things had nothing to do with running a business. But I educated myself to get the right people beside me, and here we are."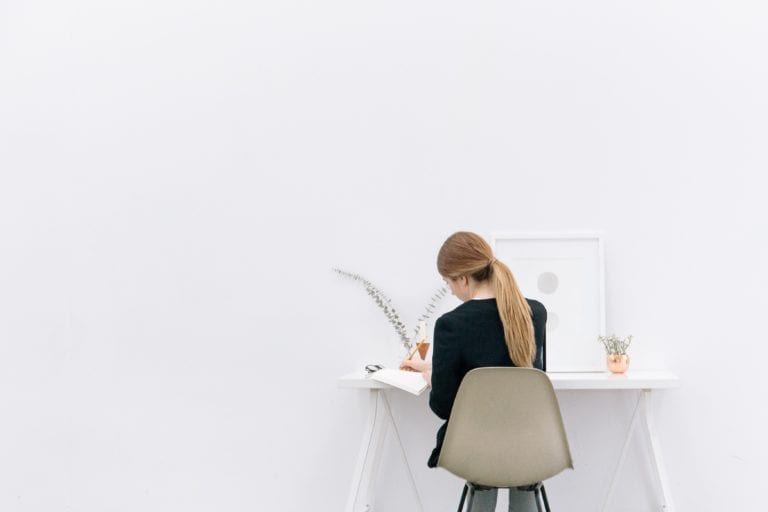 Resist the urge to cut corners.
It's no secret that starting a business—particularly an ethical business—is hard work. There's plenty of room to cut corners or sell yourself short, but those losses are reflected elsewhere.
"If you're always shopping for that bargain deal, there's always going to be something or somewhere that's cut," Zane says. "People don't realize that if you're paying your employee's health insurance, those costs are reflected in the product. And if you love the people who are working for you, you need to make loving decisions."
Ethical businesses hands down require more work and more intention. The big picture needs to be considered.
"The Conscious Capitalist Credo says business is good, even heroic, because it creates prosperity and can do so much more to elevate humanity," Amanda adds. "When that is your lens for making decisions in your business, the results are vastly different than when you are just focusing on maximizing profits for shareholders."
The phrase "voting with your dollar" is almost trite at this point—but the objective behind the words is just as pertinent. Supporting (and starting) business that give as much as they receive raises the vibrations of more than just your own frequency.
Take care of yourself.
Your business is only as strong as you are. While it might be tempting to make self-care a low priority when you've got a million other things on your to-do list, nurturing your mental, emotional, and physical health is key to building a successful business.
Amanda explains how every day she makes time to connect with nature, herself, and her family. This, and a sense of assurance and self-worth, come in handy when it's time to tackle new projects and business endeavors. "My strength comes from proper fueling," she says. "Every day I focus on hydration, physical activity, meditation, healthy food, reading, and learning something new."
"I live my life in passionate pursuit of service to others and so throughout the day," Amanda adds. "I am constantly asking myself am I serving as my highest self. When the answer is no, I ask myself what I can do to shift my energy and level-up. One of my rituals during this process is to ask myself, how can I contribute to bringing a smile to their face." 
Take care of yourself to take care of your business that takes care of the world. It's a simple but powerful way to make change. If social entrepreneurship is your calling, it might just me time to answer.
—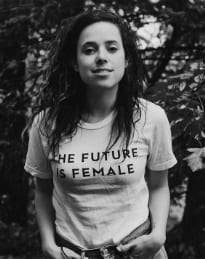 Amanda Kohr is the editor at Wanderlust. You can find her exploring new highways, drinking diner coffee, and on Instagram.