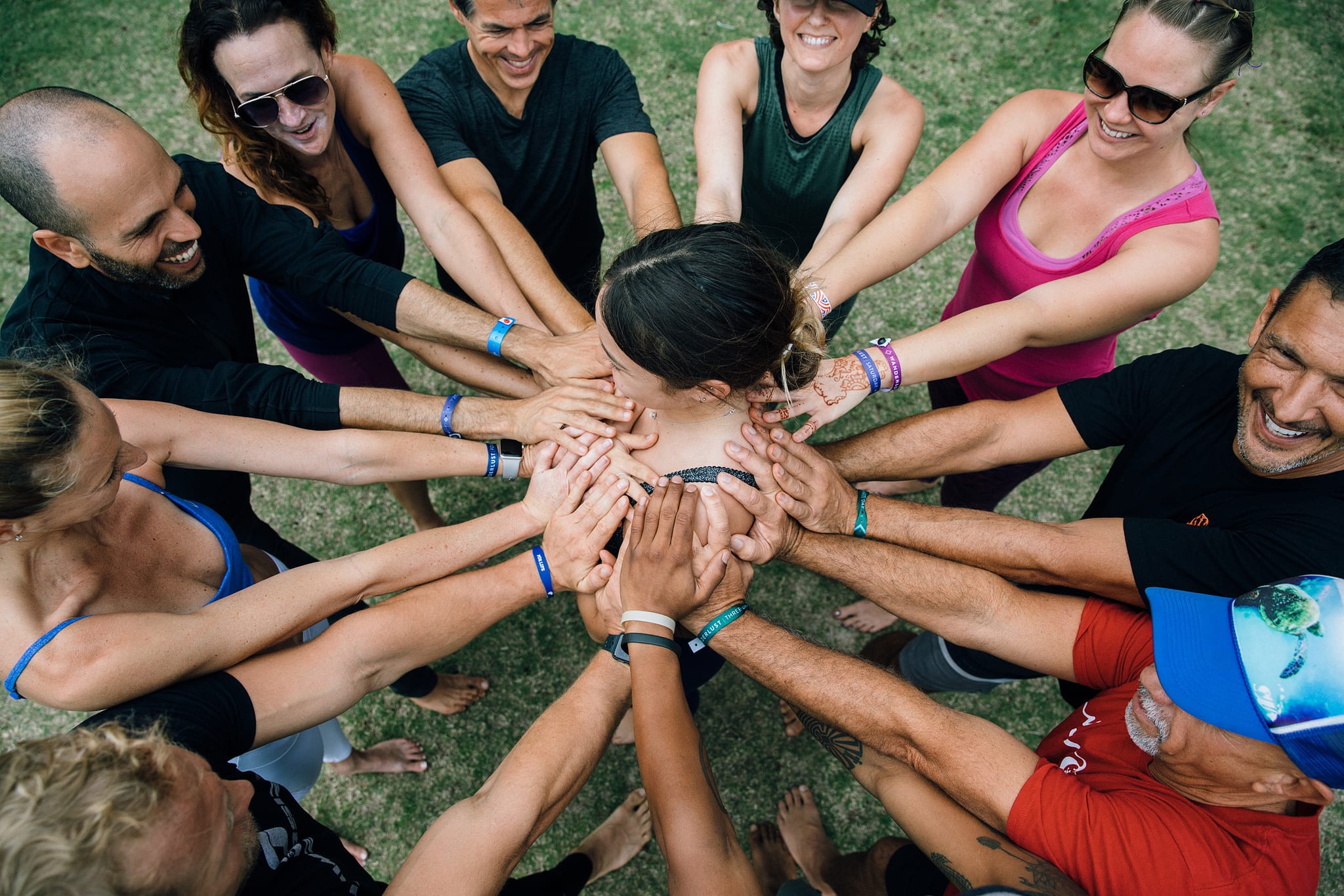 Photo by Melissa Gayle
Imagine getting up close and personal with your favorite yoga teacher or wellness leader: You'd learn hands-on, meet like-minded community, and walk away with an unforgettable story of interacting with a world-renowned voice. Wanderlust has long been a hub of wellness leaders—and in 2019, for the first time, we're giving you that chance to deep-dive with those favorite leaders. Immersions provide you with a close look at the subjects that matter most, from yoga and meditation to fitness and nutrition to personal development and beyond.
From pioneers in the yoga community to international best-selling authors and beyond, spend time learning from the experts. Free from distractions, you'll connect with world-renowned instructors and put your learnings to practice, all in one memorable day. Offerings vary by location and are artfully attuned to the culture and surroundings of each location to ensure you enjoy the perfect setting for steeping in knowledge.
First up: Wanderlust O'ahu. All Immersions happen on Thursday, February 28. Here's what you can expect—don't miss out! Tickets are going fast.
Big Magic Creativity With Elizabeth Gilbert
Spend the day with the worldwide best-selling author of 'Eat, Pray, Love' and 'Big Magic: Creative Living Beyond Fear' for a unique personal development immersion. Elizabeth Gilbert will be talking about what she considers to be the 5 major necessary emotional components of living a creative life: Courage, Enchantment, Permission, Persistence and Trust, and guiding participants through writing exercises and other creative expression.
Optional morning yoga class
Morning creativity workshop with Elizabeth Gilbert
Lunch break (food sold separately) + journalling session
Afternoon workshop with Elizabeth Gilbert
Read about the basics of Elizabeth Gilbert's Big Magic here.
Blissology EcoKarma—Yoga & Beach Cleanup With Eoin Finn And Chelsey Korus
Yoga meets reverence for nature. Start the day with a discussion about connecting the teachings of yoga with ecology, put those learnings into practice on your mat, and then join the Sustainable Coastlines crew as we show the Kahuku Coastline aloha by removing as much plastic pollution as we can.
Morning discussion on EcoKarma led by Eoin Finn
Yoga class taught by Eoin Finn
Lunch break (food sold separately)
Beach Clean-up with Chelsey Korus and Sustainable Coastlines
Be inspired by legend Eoin Finn with these shareable quotes. 
Walk In Beauty—Yoga With Ana Forrest And Jose Calarco
Expand your practice. Led by master yoga teacher Ana Forrest and medicine man Jose Calarco, this workshop will explore yoga practices to place you in harmony with all things—not only physically, but also with your feelings and inner wilderness. Students will learn to open their receptors to perceive beauty and to think and act on it. This workshop begins with a short, yet very special ceremony of song, invocation & smoke blessing.
Special morning ceremony
2.5-hour Forrest Yoga workshop lead by Ana Forrest and Jose Calarco
Lunch break (food sold separately)
2.5-hour Forrest Yoga workshop lead by Ana Forrest and Jose Calarco
Optional late afternoon Meditation
Learn about the fierce face of Forrest Yoga here.
Connecting To The Land— Farming & Farm To Table
Get your hands dirty learning how to grow clean food. This is an immersion for you to enjoy and embrace an authentic Hawaiian farm experience, created especially for the Wanderlust 'Ohana. Off the beaten path and into the back roads of Waimanalo, you will enjoy a full day under the majestic Koolau mountain range on a small organic farm operated by Wanderlust Yoga teacher & musician, Kelly Stern and Paul Izak.
Morning tour of the farm where you'll learn about the land and composting
Outdoor farm yoga flow with live music by Paul Izak + friends
Lunch included: Farm-to-Table lunch made with seasonal freshly picked produce
Hands-on session: preparing the soil, planting & harvesting
At the end of the day take some farm goodies home with you
Read about the unexpected lessons of farming for fun here.
Prices vary by option. Note that the addition of an Immersion is included in a ticket reservation for all Passport holders! For little more than the price of a festival ticket, purchase a Passport and gain entry to 60+ events in 20+ cities around the world. For more information, click here. See you on the North Shore!