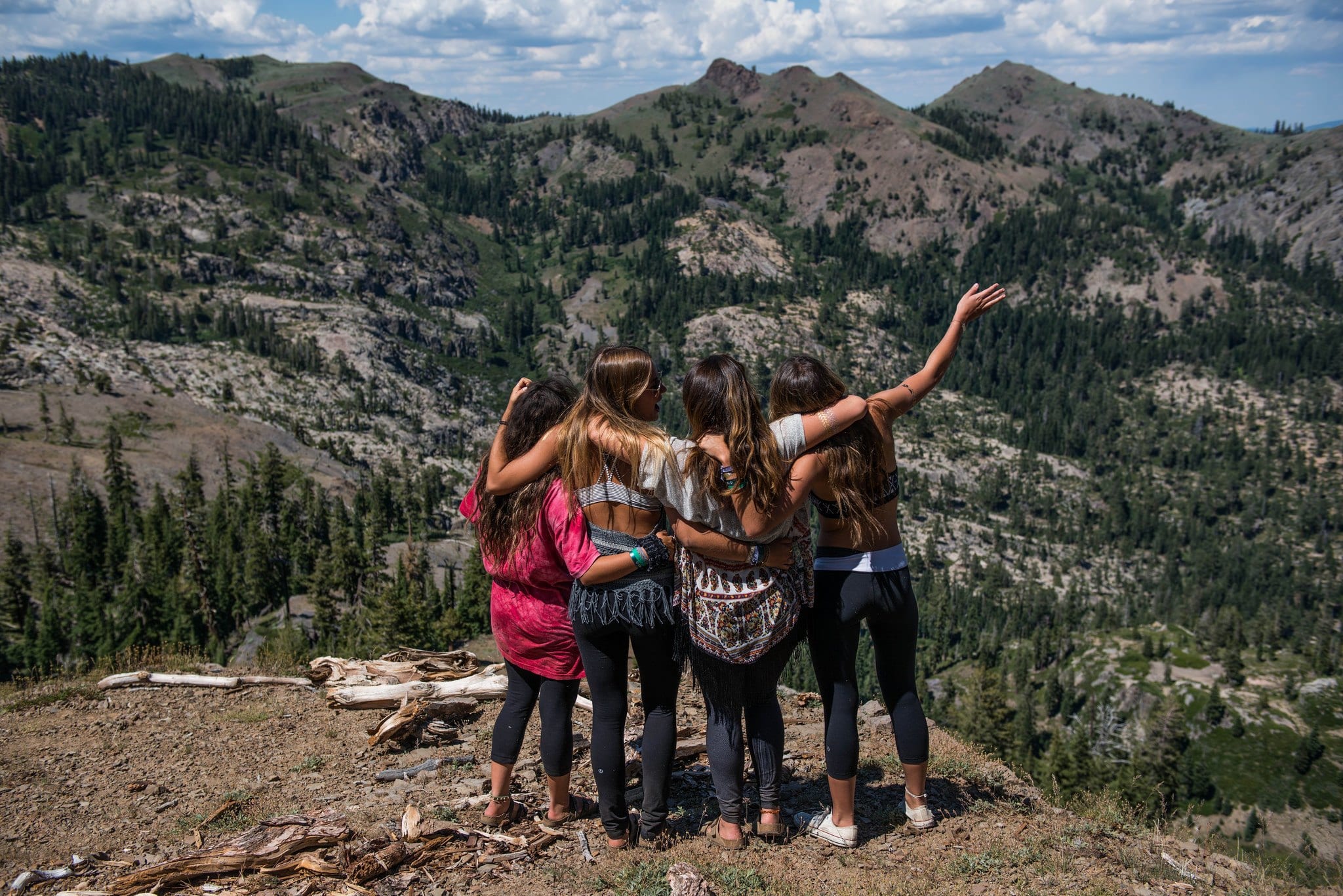 Photos by Ali Kaukas
Let's be honest for a second: Festivals can be expensive, and Wanderlust isn't immune. But there a million ways to do Wanderlust that fit every budget. If you travel often and your travel funds are waning—or if you simply love a good deal—it's totally possible to get a quintessential festival experience without taking out a loan or forfeiting travel for the rest of the year. It simply requires a little bit of creativity and some research.
Luckily, we've done the work for you. Below are guidelines for having an affordable (and awesome) festival experience.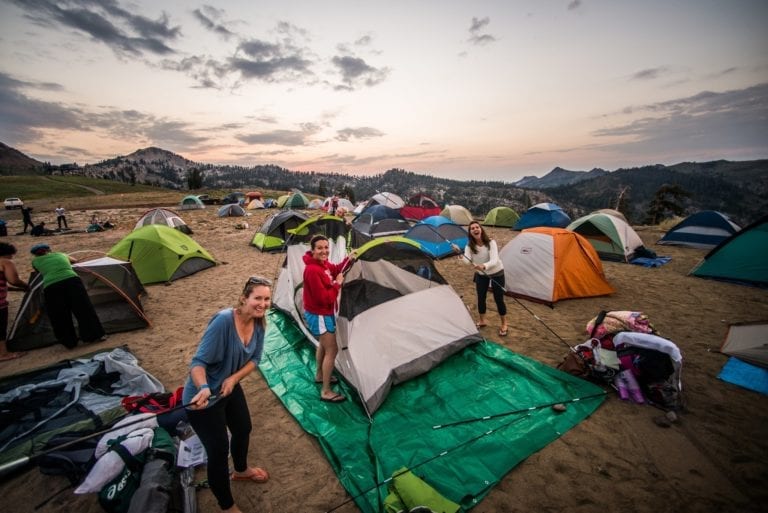 Camp like a boss.
Camping at Wanderlust is all about connection. In the signature campgrounds, or Wanderlands, yogis from all over the world gather with one another to bask in the beauty of Mama Earth. Bonus points? Camping is on the cheaper side—and puts you within walking distance of all the festival action.
Never camped before? No problem! Wanderlands is a great option for both outdoor enthusiasts and wilderness warriors. Be sure to pack all the proper camping accouterments; tent, rainfly, stakes, a mallet, mattress pads, and sleeping bags are a must. Nothing is guaranteed in life, and that includes weather, so it pays to be prepared.
Please note that you DO need to bring your own equipment—as of 2019, you cannot yet rent equipment on-site. Borrow accoutrements from a friend, or ask around in the Facebook event page leading up to the event to borrow!
Besides the price—beginning at $30/night—camping is a truly amazing outdoor experience. Everyone should camp a Wanderlust festival at least once. You get to see the stars from the comfort of your sleeping bag, hear the rustle of the winds and the early morning wildlife, and make friends with other festival-goers. You get to wake up, roll out of bed, and walk straight to your first sunrise Vinyasa, or musical hike. You're completely immersed in the festival and offered an opportunity to truly unplug. Check the lodging page for individual festivals for more info.
You'd rather not sleep outside? No worries—neither your festival experience nor your wallet needs to feel the pain. While many Wanderlust festivals tend offer primarily premium lodging, Stratton and Snowshoe present some very stellar and affordable options.
If you're traveling with friends or family, we recommend splitting the cost of a room. You'll find that you spend a lot of time on festival grounds and it's fun to swap stories with your comrades at the end of the night. (Plus you get twice the wardrobe for when you can't decide which mala beads to wear.)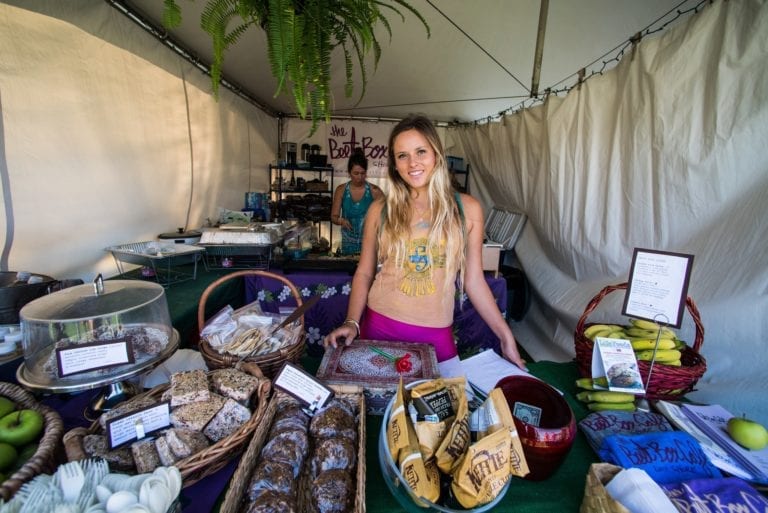 Nosh wisely.
Don't stress about what to eat at Wanderlust. Whether you're vegan or paleo, gluten-free or avoiding soy, there are enough food options to keep you satisfied for weeks. This is still true if you're on a budget. While there are restaurants and fancy dinner options all over the festival, there's also ample opportunity to grab a bite from a handful of wallet-friendly food trucks. (And if you're lucky, snag some free edible swag from some of our awesome vendors.)
That being said, you can get even more thrifty if you decide to pack your own food. Apples, granola bars, baby carrots, popcorn, nuts, and tortilla chips are just some options that can keep you properly fueled for a full day of yoga. Many campsites have "bear bins" so that you can store your treats safely.
Pack the essentials.
Don't get us wrong—we love a new pair of yoga pants, a cute water bottle, a mala bracelet in every color… But the shopping at Wanderlust can be intimidating. If you're on a budget, think of all the things you could possibly need at Wanderlust and make sure you have them before you leave home. This includes your water bottle, a mat, your favorite pants, clothes for warm and hot weather, a bathing suit, and maybe some cute jewelry. (It is a festival after all!)
Stocking up on the essentials before you arrive will prevent you from making too many spur-of-the-moment purchases. If you absolutely can't leave without a souvenir, no worries. First of all, we get you. Second, simply save! Set aside $10–$50 so that you can take a home a little something to serve as a physical reminder of the awesome time you just had. Or find a rock while you're on musical hike. Rocks are awesome.
Find what's free.
Yes, we said the magic words: there are FREE ways to go to Wanderlust. Way number one is to become a Wayfarer. Wayfarers are Wanderlust brand ambassadors; they're leaders in the local community and exemplify our mission both in person and online. And they get free a ticket, some sweet swag, discount codes for friends, commission on tickets sold, and special lodging with fellow Wayfarers. Applications are currently closed, but keep your eyes peeled for when we start our search for the 2019 season this coming fall.
Another option is to dive in headfirst and join us a volunteer. Our volunteers get an inside look at what it's like to work a Wanderlust event and are a crucial part of making the festivals a success. It's a great way to get involved and score plenty of free activities.
Don't want to work but just know you're destined for Wanderlust? If you're interested in Whistler, Tremblant, or Wellspring, Wanderlust is coming out with an extra-special scholarship program to make it easier for folks of all income sizes to make their way out to a festival. (Stay tuned for details!) We want to hang out with you. Let's make it possible.
Most importantly, remember this: Memories are made not bought! Fun is free and we're sure you know how to have it.
—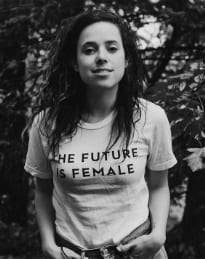 Amanda Kohr is the editor at Wanderlust. You can find her exploring new highways, drinking diner coffee, and on Instagram.