Photo by Ryan Hutton
Vedic Astrology, or Jyotish, is the 'Science of the Stars.' Jyotish is translated to mean 'to shine the light.' Understanding this light can help us wrap compassion and understanding around our Earthly human experience. One important aspect to note is that Western Astrology and Vedic Astrology typically use different Zodiacs to measure the sky. As a Vedic Astrologer I use what is called the Sidereal Zodiac. With that being said, here's what you need to know about what the stars say for June.
---
New Moon in Taurus Brings Rosy Steadiness
New Moons begin the lunation cycle. The New Moon is when the Sun and Moon come together in the sky. New Moons can also be referred to as Dark Moons because we can not see the Moon from our vantage point here on Earth as she is not reflecting any of the light from the Sun. This ushers in the return of the light for two weeks as she gets brighter and brighter, known as the waxing phase. We may feel more extroverted, social, and active during these two weeks. New Moons are a wonderful time to set intentions. One important thing to note about intention setting however, is that it is best to do this in the days following the New Moon. It is beneficial to have a bit of the light return to engage and support your intentions.
The New Moon for the month of June occurs on June 3, at exactly 6:02am EST. This New Moon will happen in the sign of Taurus and will be within the Nakshatra called Rohini. Nakshatras are the 27 unique divisions of the sky in the Sidereal Zodiac. Rohini, the Nakshatra associated with this New Moon, is said to be the "red one" or "rosy one." There is an energy here of enjoyment, happiness, and contentment—with the caveat, of course, that nothing in life has meaning until you give it meaning. What is affecting your perceptions, your thoughts, your emotions and feelings?
This New Moon could be an intense one full of ebbs and flows and ups and downs. Not only is this a New Moon, but is happening on Monday—the Moon's day. It's also exalted in the sign of Taurus.  here is a steadiness that comes with this New Moon and Taurus energy. Taurus is where we want to slow down and refine. There is also a desire to be comfortable. A word of caution: Be careful not to sink into stubbornness or over indulgence as these can be the other ends of the spectrum here.
Ideas to ponder: Take time to enjoy and also express some gratitude for what you already have. The lesson here is contentment for what you have instead of endless constant accumulation. Be curious about how you are perceiving the world, and what you're choosing in each moment. You have the power to change your perceptions.
Full Moon in Sagittarius Encourages Deep Thinking
Two weeks after a New Moon and after the waxing phase, we get a Full Moon. The Full Moon is the halfway point of the Lunar Cycle. This is when the Sun and Moon are opposite each other in the sky, and the Moon reflects the full brilliance and light of the Sun from our vantage point here on Earth. The Full Moon ushers in the two week waning phase of the cycle where for two weeks the Moon gets darker and darker. This waning phase of the Moon invites us inward on a more reflective journey, honoring an internal process. The Full Moon is the harmonizing point of the Lunar Cycle where we take all that we have learned since the New Moon and begin to integrate it.
Then on June 17 we have our Full Moon at exactly 4:30am (EST). This is the harmonizing point of the Lunar Cycle. This Full Moon is happening in the sign of Sagittarius and within the Nakshatra Called Mula. The sign of Sagittarius is connected to our philosophies about life, even religion and what we choose to believe in. There is some extreme pressure in this section of the sky right now so expect to have your beliefs tested and some paradigms shift during this time.
The Nakshatra Mula takes this theme further as it can bring an energy of destroying our ignorance. Mula means 'root' so this is where we can 'uproot' darkness and negativity or we can prune our spiritual tree preparing it for new growth. This is also where we decide where we want to plant roots to nurture and grow. We need to root down so we can rise up.
Ideas to ponder: Where is it that you are choosing to plant your roots? What is your foundation built upon? If it's not truth, you might need to do some tending to your foundation.
In Summary
Beyond the New and Full Moons of June know that there are some particularly intense energies that will be occurring. There can be some clashing of energies and also some volatility at this time so the invitation is to not rush, take your time, be cautious and calm. When faced with challenges, realize these can be catalysts to search for and find the light, to search for and find inspiration, to search for and find meaning and purpose… now go find those rose colored glasses!
To learn more about following the Lunar Cycles visit the Inner Goddess Moon circle. Click through for your special invitation!
—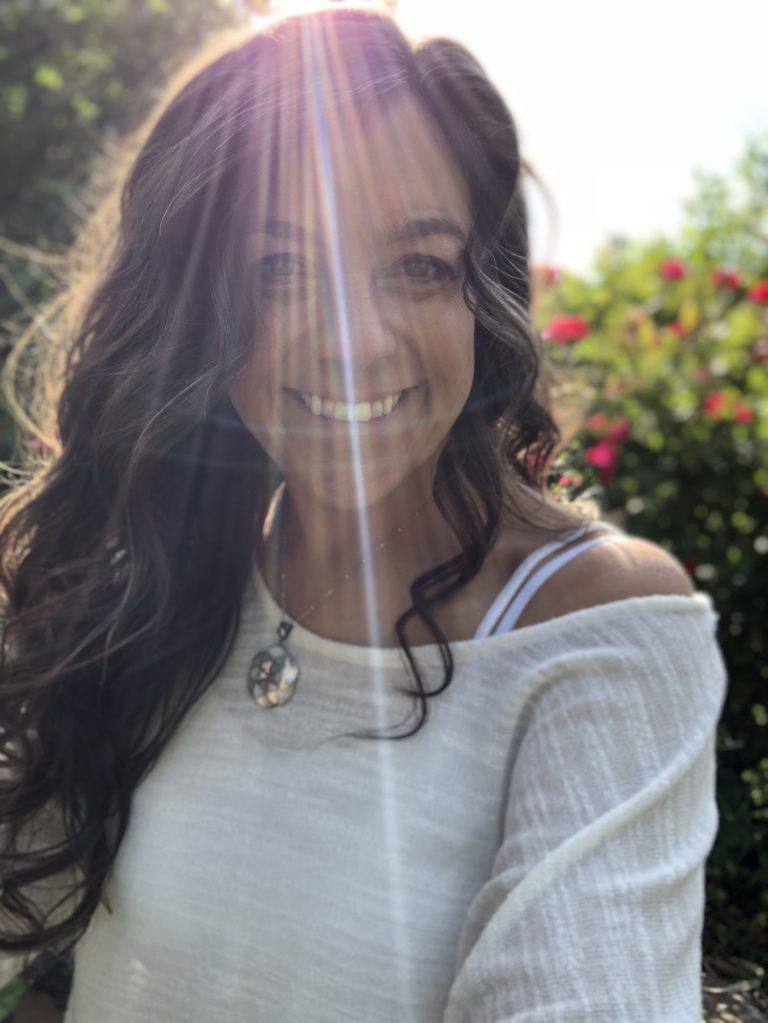 Tamme Buckner believes that every individual has the innate ability to balance Body, Mind and Spirit. As a Certified Vedic Astrologer, Certified Neurosculpting® Meditation Facilitator, a 200 hour Certified Yoga Instructor, and Certified Reiki Master she possesses many skills to help create and maintain this delicate balance in this often fast paced, stressed, chaotic world we all live in today. Tamme has always been a seeker and walks this path with a smile guided by her heart. She has been blessed and beyond grateful to have studied with many many incredible teachers along this journey. Tamme is humbled and passionate about the opportunity to share her mission to spread as much love, light, compassion, understanding and healing energy as possible. To learn more visit TammeB.com