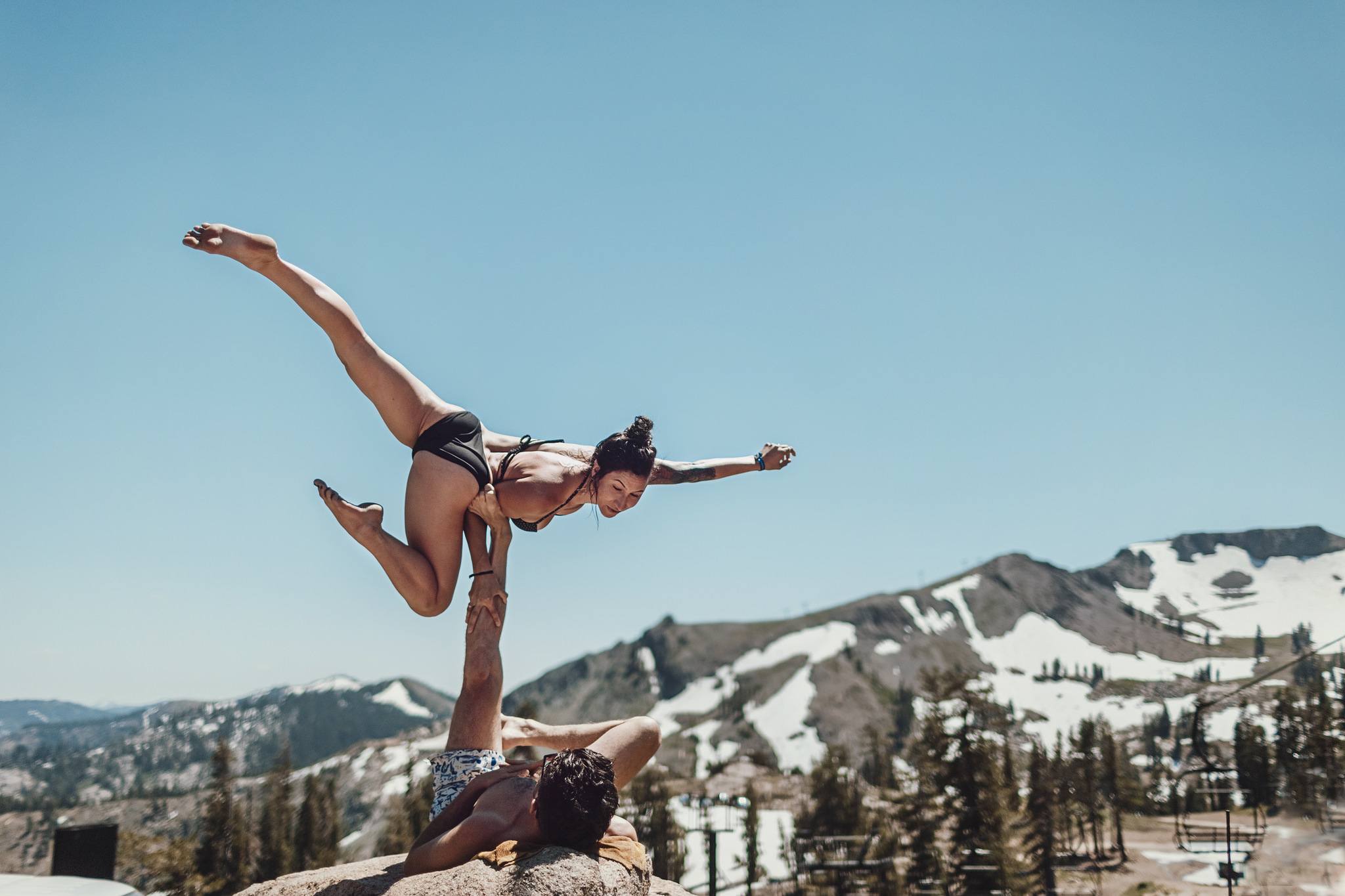 ---
A four-day yoga festival on the horizon this summer? Prepare to harness your powers of positivity, physicality, and mindfulness, as you get ready for one of the most rewarding weekends of your life. Note: this reward will be challenging! Yoga festivals (while fun) aren't necessarily easy. But with a little work in the lead-up and a proper care throughout the weekend, your enjoyment factors will be as high as your handstand.
Set a goal.
I am going to enjoy my yoga festival. I am going to let go of my expectations. I am going to practice self-care. I am going to be open to learning new things and making new friends. Goals may sound cliché, but having a purpose to your actions over the weekend will give your lead-up necessary focus. For example, if your goal is to enjoy your festival experience and drop expectations, you prepare yourself to go with the flow. You set yourself up for the reminders of "checking in" even when that might feel difficult.
Get your yoga game ready.
Four days of yoga is hard and brings in a very different element to your practice—endurance. The best way to get ready for the physical aspect of multiple classes over multiple days is to step-up your yoga practice in the months beforehand. Set new intentions for your practice, perhaps trying things (like studios and poses) you hadn't before. On day two of your festival and 80 Chaturangas later, you will be glad you did. (Also, consider getting your feet wet with a 108 Event. Combining running with yoga and meditation is a great way to include some endurance into your practice.)
Rest and rejuvenate.
While you should condition your body for more yoga in the month leading up, be sure not to run yourself into the ground before the festival has even started. The same as you would do preparing for any endurance event, make sure you rest in the week leading up to your festival. Get your Yin on at your favorite yoga hub and enjoy less rigorous physical activities. Eat well, drink lots of water, and make sure you get enough sleep in between all those sweaty vinyasa classes.
Pack wisely.
Go a head and treat yourself to some type of mat carrier. Sometimes you don't have a lot of time in between classes and a mat carrier can make travel in between two venues smoother.
Other essentials include:
A backpack
High-calorie healthy snacks, like nuts and dried fruit. Pack enough for the day.
Water bottle
Journal
Extra yoga clothes. You might get sweaty, you might get cold.
Comfy shoes
Sweater or warm layer
Set reasonable expectations.
Work within your limits and leave your ego at the door. You do not need to do an inversion class followed by a tutorial on Virabhadrasana. I learned this one the hard way, waking up day two of a four-day yoga festival and being so sore from the previous day I was barely able to walk! There are easier options. Enjoy the Speakeasy Talks or informational sessions. Let your body rest while your mind gets a workout.
Don't neglect self-care.
There is so much happening at night that it may be hard for you to remember to sleep. Don't stress about trying to do everything at once—it's not going to happen. Your festival experience is perfect for you. If you want to rest, rest. If you want to dance, put on some comfy shoes and let your body move!
At the end of the day, Wanderlust is meant to delight and inspire. Get ready for the ride—you're gonna love it.
—
Jane Emerick is a travel writing momma and yogi adventurer. From the top of the mountain to the depths of the sea and everything in between, find Jane on her snowboard, skis, surfboard, or bike any given day. A self-proclaimed "unorganized Mom," Jane is a hippy at heart who loves to explore. She teaches yoga and has a background in marketing and writing. Follow Jane on Instagram or her blog, jumpsuitjane.wordpress.com.