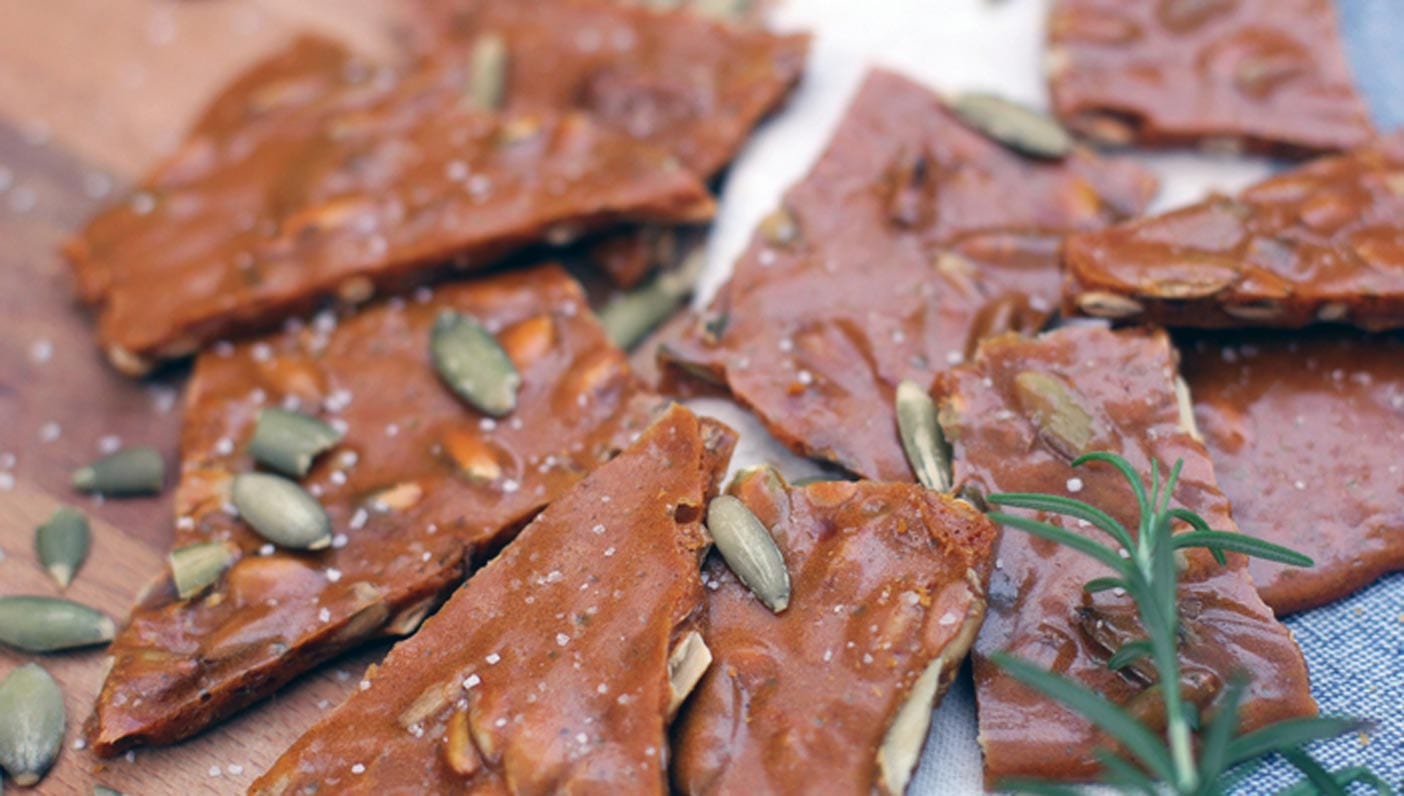 Photo by Nicole Gurney
Food is festive, there's no way around it. How many parties have you attended where there was nothing to eat or drink? My guess is not many.
Yet for those of us with dietary restrictions, whether elected or medically necessary, this can be an all too common occurrence. So let's make a change. The holidays are a great time to flex those creative muscles and put a new spin on some festive favorites to accommodate all your vegan, vegetarian, nut-free, or paleo preferences. While I often opt for recipes that are naturally free of whatever I'm trying to avoid, sometimes a little tweak here and there is necessary to revamp the standbys.
I've found that trying to make something taste like something it's not, often leads to disaster (Tofurkey, I'm looking at you). And really, what better reason is there to justify a trial bake of vegan brownies and gluten-free gingerbread in the same week? It's for the guests I tell you, think of the guests.
So with that, I leave you with a new take on peanut brittle. Without nuts, or butter, or refined sugar, you get all the toffee-flavored goodness without the nuisance of allergens. Unless you're allergic to sugar, then, well this one's not for you—at least not yet.
Spiced Vegan Seed Brittle
INGREDIENTS
1 cup natural cane sugar
½ cup brown rice syrup
¼ cup water
½ cup hulled pumpkin seeds
½ cup shelled sunflower seeds
⅛ tsp flakey sea salt, plus extra to finish
2 tbsp dairy free butter
½ tsp cinnamon
¼ tsp cayenne pepper
¼ tsp ground nutmeg
1 ½ tsp vanilla extract
1 tsp baking soda
Supplies: 
1 candy thermometer
1 wooden spoon
Baking sheet with parchment or baking mat
Medium Saucepan
DIRECTIONS
Line a baking sheet with a silicone baking mat or parchment paper and place in a 200 degree oven to keep warm.
On your stovetop, toast the pumpkin and sunflower seeds in a saucepan until fragrant, shaking the pan so they are evenly roasted. Remove from heat and toss with salt, cinnamon, cayenne pepper, and nutmeg. In another small bowl, mix the vanilla extract with the baking soda. Set both aside.
After wiping out the saucepan with a damp cloth, add cane sugar, brown rice syrup, and water, bringing to a boil. Submerge the end of your candy thermometer in the sugar mix to monitor the temperature. As it bubbles, the water will cook off and the sugars will begin to caramelize. The brown rice syrup helps to keep the sugars from recrystallizing into lumps as it heats.
Take it from someone who knows: Do not stick your finger into the caramel to have a taste.
Keep an eye on the temperature. When the sugar mixture reaches 240 degrees F, or after about 15–20 minutes, it's time to add your spiced seeds and dairy-free butter. The sugar should be golden brown. Mix with a wooden spoon until incorporated.
For the final step, remove your warmed baking sheet from the oven and place near the stove. Convince small children, pets, and curious kitchen observers to clear the area.
As the temperature of the sugar hits 300 degrees F (or darkens just a bit more if you're without a candy thermometer), pour in the vanilla/baking soda solution and stir. The sugar will foam and bubble as the baking soda reaction releases carbon dioxide. These tiny bubbles keep the brittle from becoming teeth-achingly hard. Immediately remove saucepan from the heat and pour the seed brittle mix onto your lined baking sheet.
If you're impatient, like me, you can use a greased spoon to level the mixture; although it will self-level as it comes to room temperature. Sprinkle with a pinch more sea salt if you're diggin' the salty sweet, and after about 10 minutes, you can cut the brittle into little pieces. If you want rustic shards, wait a bit longer and crack with your hands.
If stored properly at room temperature and away from moisture, the brittle will keep for about three weeks…although once the word gets out that there's brittle in the kitchen I would be surprised if it makes it three days. Give as gifts or keep all for yourself. Sometimes it's OK to be a little scrooge-y when it comes to caramel covered spicy seeds.
—
Nicole Gurney is a freelance writer living and working in San Diego. She focuses on healthy living, recipe development and exploring the role mindfulness plays in leading a balanced life. Sea salt and chocolate are her weaknesses, as is the promise of a good time. Eclectic and creative, she seeks new opportunities to grow her talents as a young professional, while remaining calm and level in an ever more demanding world.