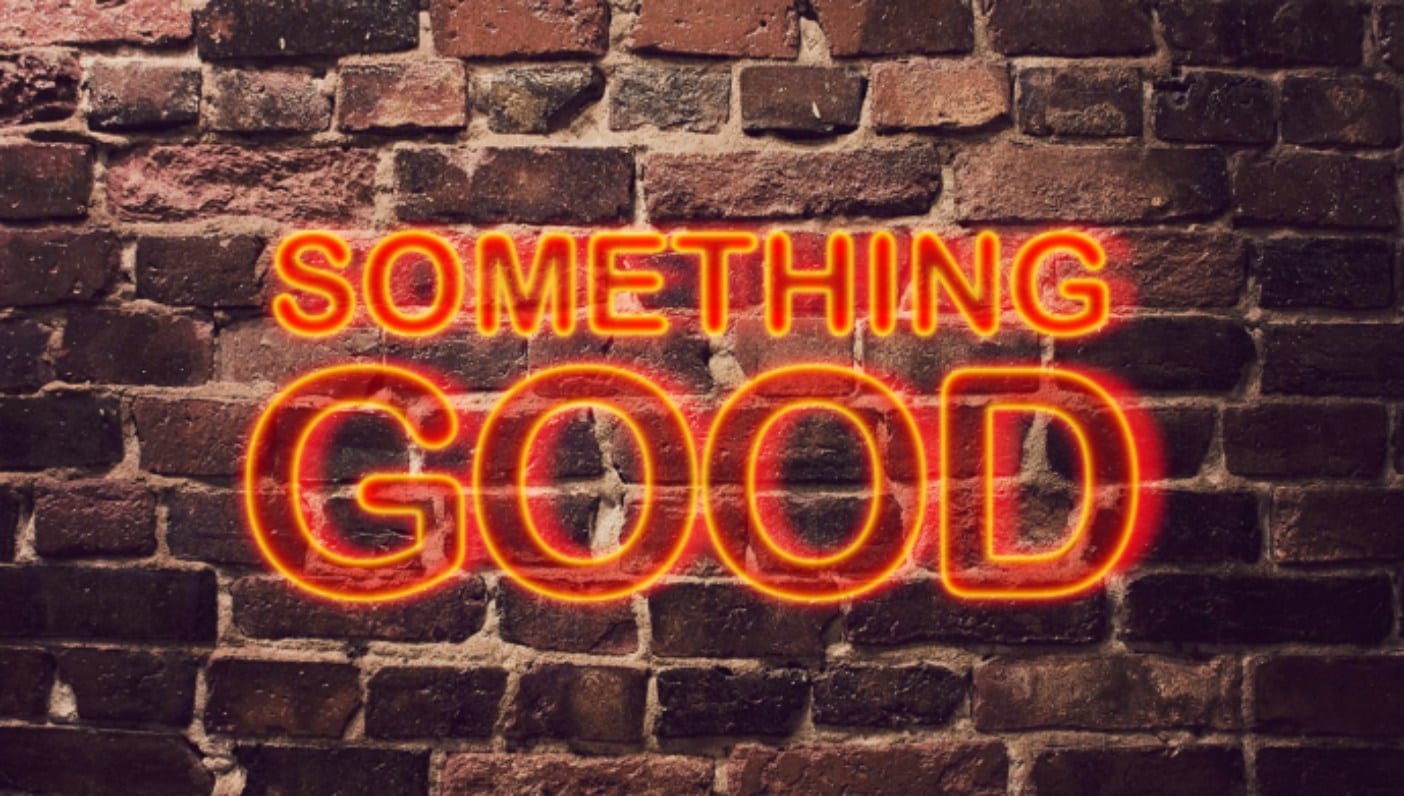 Graphic by Patricia Persaud
This is a curated version of a list that originally appeared on "A Thousand Shades of Gray." For more of your weekly dose of happy, please visit the complete list here.
---
Two really great classes with two amazing teachers starting on Leap Day: Brave Blogging with Andrea Scher, 30 days of creative prompts and blogging lessons, and Leaping into Leap Year: What's Your Leap? with Patti Digh, "What's the leap forward you want to make? Let's define it, set up conditions for success, and leap on February 29!"
After Becoming A Mom, I Couldn't Find Time To Paint, So I Started Doing One Tiny Drawing A Day. Sometimes small can be HUGE. And in related news, I Documented Two Years of Travel By Painting In My Moleskine Notebook. Amazing.
Wisdom from L.R. Knost, "Taking care of myself doesn't mean 'me first.' It means 'me, too.'" Mind blown.
One Big Reason Your Life Is Harder (And Busier) Than It Has To Be from Marc and Angel Hack Life. *Spoiler Alert* "Here's the thing: Busyness is NOT a badge of honor. There's zero honor at all in endless busyness. Busyness is just an illness that makes everything harder than it has to be."
Don't Fall into the Self-Esteem Trap: Try a Little Self-Kindness by Kristin Neff, who just so happens to be an expert on the subject of self-compassion. "Striving for self-esteem is about trying hard to feel special, above average. It's absurd. We don't need to feel extra-special or over the top. We need to touch who we really are in any given moment."
Before You Blow Up Your Life, Do This from Jonathan Fields. "What if, instead of blowing up what lies outside, we broke open what lies within?" Is it utterly horrible to believe that he wrote this just for me?
Syd Rocks. At 10 years old, Sydney was diagnosed with LCH, Langerhan's Cell Histiocytosis, a rare blood disorder. The cause of the disease is unknown and it is estimated that Histiocytosis affects one in 200,000 children each year in the U.S. After treatment (not fun), Sydney is doing better, but she's committed to donating 100 percent of the profit earned from her Syd Rocks necklaces to medical research to find a cure for LCH and pediatric cancer. She'll have a booth at Wanderlust 108 Chicago on May 16, or you can shop at her website.
Sia Carpool Karaoke. I love this series so much.
A Caring Chorus. "We all have a voice inside, and the best teachers help us find it. One group of students took the time to recognize their chorus teacher with a performance she'll never forget." Her response when they start singing is precious.
Watch these big cats react to cardboard for the first time! No matter how big, kitties are still kitties.
—
Jill Salahub writes about the tenderness and the terror, the beauty and the brutality of life, and of her efforts to keep her heart open through it all on her blog, A Thousand Shades of Gray.