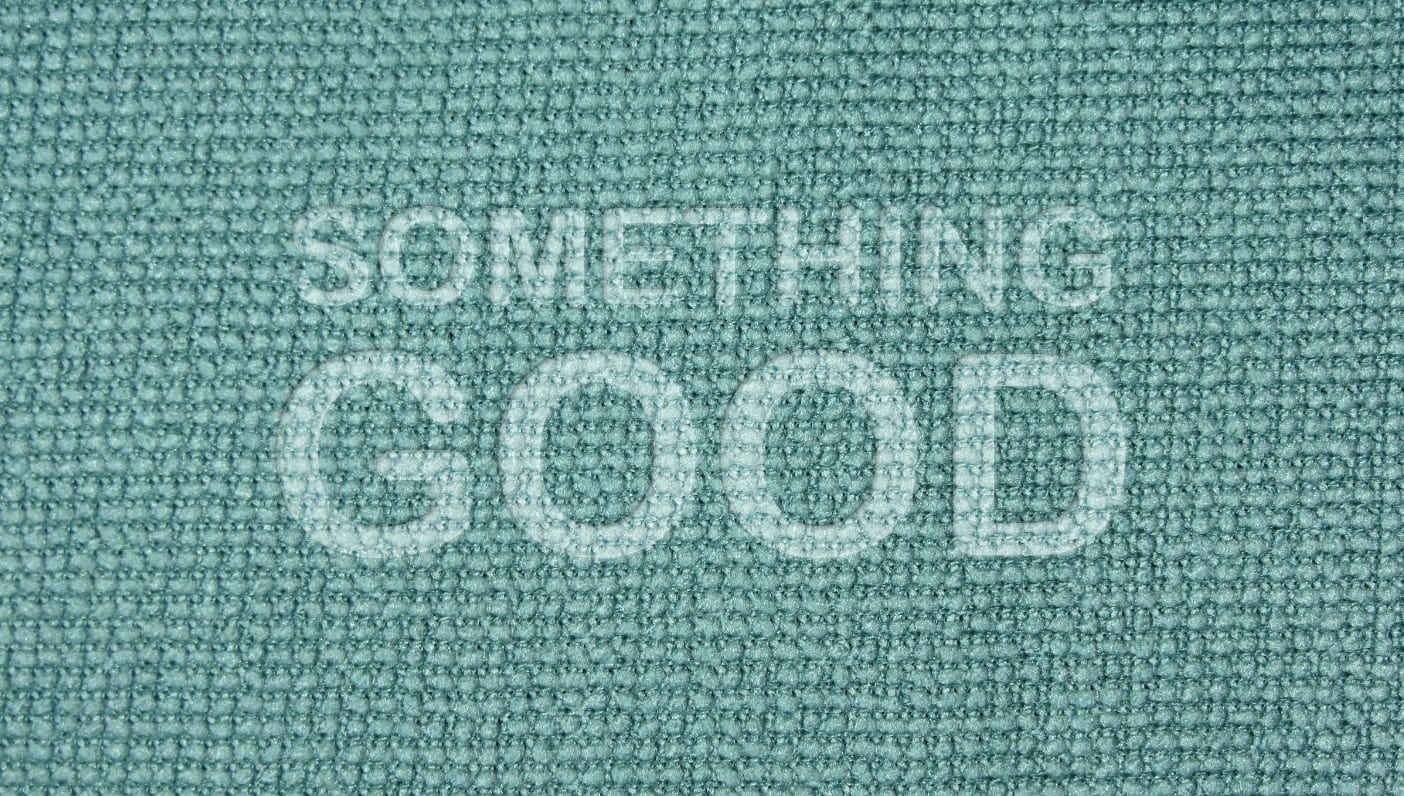 Graphic by Patricia Persaud
This is a curated version of a list that originally appeared on "A Thousand Shades of Gray." For more of your weekly dose of happy, please visit the complete list here.
---
The Best Female Rock Climber In the World is 14 Years Old (so cool) from Great Big Story. The site's tagline is "From the cosmos to cosplay and pizza to our very planet itself, it's time to feed your feed with the most curious and compelling stories being told." Take some time and check out their other videos.
New music: Paublo Nouvelle. This is my jam. There used to be an online radio station called Beach House Radio, and if they were still around, they'd totally be playing this. I heard Paublo Nouvelle first on the Chill station I listen to on SiriusXM satellite radio ("downtempo electronic and deep house"), but you can also find his stuff on SoundCloud and YouTube, or buy his new CD.
Dog Breaks Out Of Kennel To Comfort Abandoned Crying Puppies. This story gives me all the feels. Here's the video.
One-of-Kind Wool Rug Artworks by Alexandra Kehayoglou Mimic Rolling Pastures and Mossy Textures. These are amazing.
Refugee Girls Got To Dress Up As What They Want To Be When They Grow Up. "The International Rescue Committee recently sent photographer Meredith Hutchison to meet with young girls in two refugee camps in Jordan and ask them about their hopes and dreams." Such a cool project.
Multitasking is Killing Your Brain. "Multitasking is not a skill to add to the resume, but rather a bad habit to put a stop to."
Wisdom from Pema Chödrön, from her book Start Where You Are: a Guide to Compassionate Living, "The reason that people harm other people, the reason that the planet is polluted and people and animals are not doing so well these days is that individuals don't know or trust or love themselves enough." So simple. So incredibly complicated.
Husband Asks Wife To Draw What's On Her Mind, Gets More Than He Expected. #same
Strong Offer Friday: Transform Terror into Commitment, and Entitlement into Hope, which includes the video and transcript of a powerful talk given by Laurie Foley at Patti Digh's 2013 Life is a Verb Camp. The talk is even more precious and poignant now, as Laurie entered hospice care last week after living three-and-a-half years with ovarian cancer.
—
Jill Salahub writes about the tenderness and the terror, the beauty and the brutality of life, and of her efforts to keep her heart open through it all on her blog, A Thousand Shades of Gray.