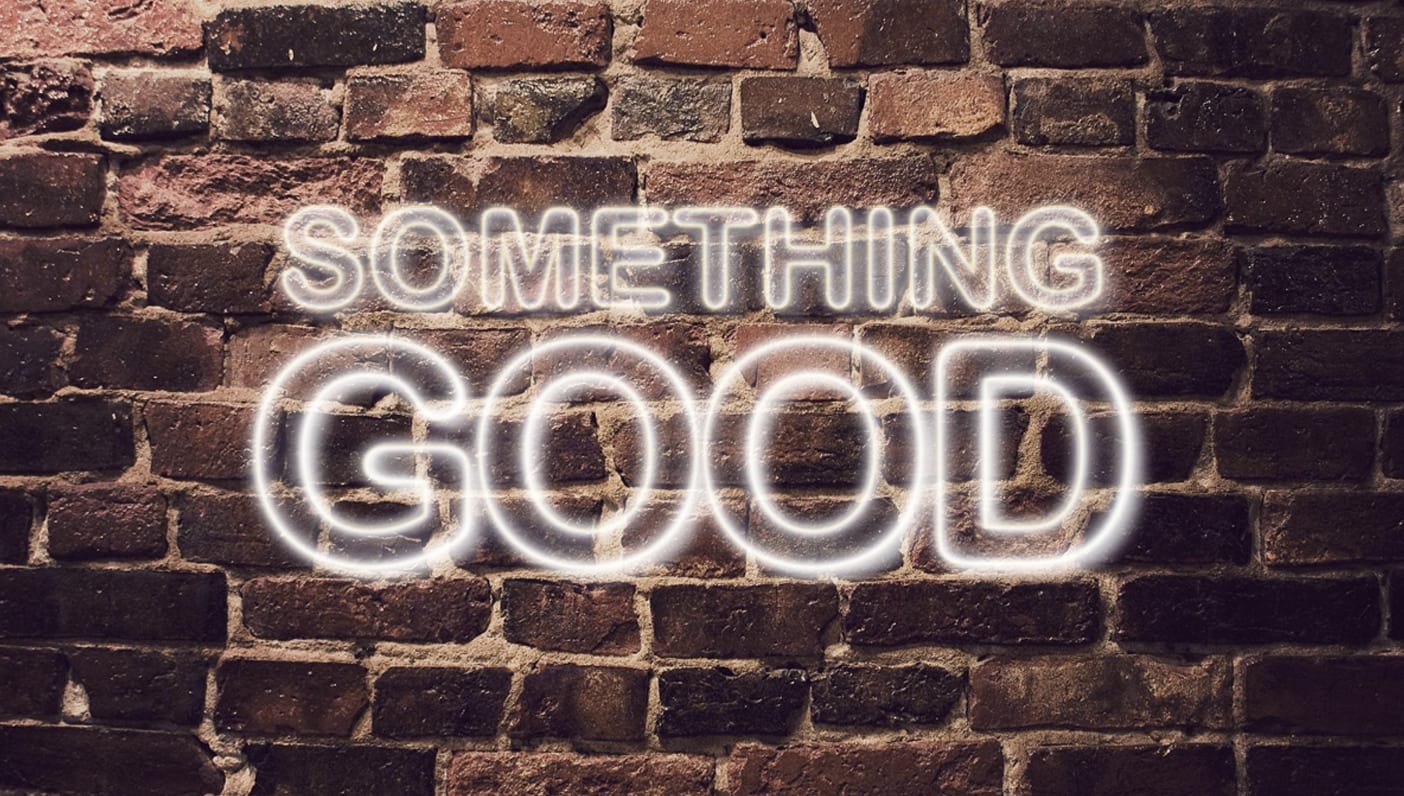 This is a curated version of a list that originally appeared on "A Thousand Shades of Gray." For more of your weekly dose of happy, please visit the complete list here.
---
People react to being called beautiful. "I conducted an independent project, which evidently turned into a social experiment halfway through, regarding beauty at my performing arts high school in Chicago. I want to clarify that my intentions were not to get a reaction out of people. I was simply filming beauty and this is the result. Here it is."
Here Are 2015's Biggest Pop Songs—All Mashed Up Into a Single 4-Minute Earworm. This might be my favorite song of 2015.
5 Questions to Ask Yourself When You're Feeling Stuck from Tiny Buddha. The first one alone is worth the read.
8tracks, "Listen for free to millions of playlists, all lovingly handcrafted by people like you who know and love music. Pick a top playlist below, or explore playlists by artist, genre, or activity above." Gift idea: Make someone a mixtape.
Painstaking Arrangements of Colorful Objects and Food by Emily Blincoe. This kind of order is very soothing to me.
Fifteen Things for When the World is Awful and Terrifying, a great list, for any time really, no need to wait until things get bad.
BIRDY + RHODES—Let It All Go. Beautiful song, beautiful video. Gave me goosebumps.
10 Ways Creativity Can Completely Change Your Life from Tiny Buddha. "Creativity is not just for artists or making art. Creativity is life making. It's anything we do that turns us on, invigorates us, or offers a simple moment of pure merriment."
May You Be Present and Clear, great advice from Be More With Less. "If you want to break up with your busy mind, buzzing phone, and crazy to-do lists to engage in meaningful relationships, try incorporating one of the following ideas."
The In-between State, "Pema Chodron points to the perfect training ground for the spiritual warrior—anxiety, heartbreak, and tenderness."
The simple way one American mom helped thousands of refugee children. "She's not a politician or a community leader. She's a mom who found an amazing way to help refugee families by sending over thousands of baby carriers." Here's another short video about her. This is a beautiful story of someone being touched by someone else's suffering, and doing something to ease it. We all have the opportunity to do the same, in our own ways.
Miley Cyrus singing Silent Night in A Very Murray Christmas, (which is now streaming on Netflix).
Paper Life—The artist Rogan Brown cuts thousands of microorganisms in paper. Science + art = so cool.
—
Jill Salahub writes about the tenderness and the terror, the beauty and the brutality of life, and of her efforts to keep her heart open through it all on her blog, A Thousand Shades of Gray.