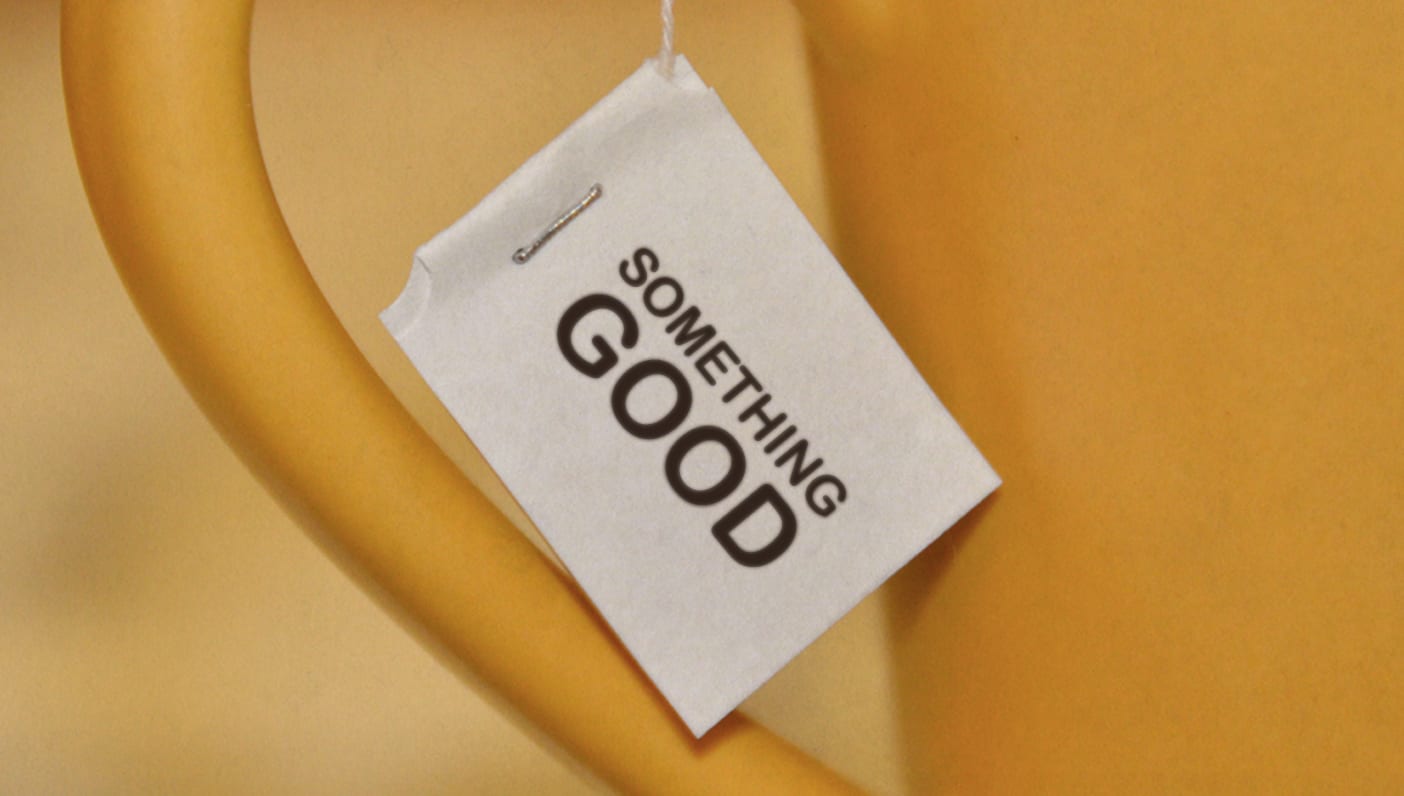 Photo by Patricia Persaud, Graphic Designer at Wanderlust
This is a curated version of a list that originally appeared on "A Thousand Shades of Gray." For more of your weekly dose of happy, please visit the complete list here.
And congratulations to our partner Jill Salahub for last week's 200th Something Good anniversary!
---
Entitlement vs. worthiness from Seth Godin, in which he makes a really important distinction.
Trust by Maya Stein, one of her 10-line Tuesday poems. You can sign up to have one in your inbox every Tuesday. You should sign up. She's an amazing poet. The way she lands a last line cracks the whole poem wide open, e v e r y time.
2nd Annual Awake in the World event. Starting on November 4, you can get access to over 30 dialogues, presentations, and guided meditations in this FREE offering. "Over the course of 5 days you can explore teachings and practices with the potential to transform your personal sense of well-being, your relationships, your work life, and our society. Topics range from learning how to meditate, to applying mindfulness in everyday life, living with more purpose, getting involved in societal transformation and so much more." Did I mention this is all FREE?! What are you waiting for? Go sign up!
50 Questions to Help You Foster Gratitude and Feel Good About Life, an excellent set of contemplations from Tiny Buddha that would make great journal prompts or conversation starters.
Good stuff from Bored Panda: Wiener Dog Totally Photobombs Couple's Engagement Photos, and Never Leave Your Bed Again With This Awesome Japanese Invention, and Colorful Murals Appear On Roads Only When It's Raining. And this, which deserves an extra special mention, 15+ Brutally Honest Illustrations Perfectly Sum Up Adulthood, that led me to my new favorite Instagram account.
A Week in the Life of Maira Kalman. "The illustrator reads the obits, wanders New York City and embraces an attitude of gratitude." This is so simple, so beautiful.
I've been wanting to tell you… From Tiffany Han. Just trust me, you need to go read this. Go ahead. Go now. We'll wait.
Wisdom from L.R. Knost, "Life is amazing. And then it's awful, And then it's amazing again. And in between the amazing and the awful, it's ordinary and mundane and routine. Breathe in the amazing, hold on through the awful and relax an exhale during the ordinary. That's just living heartbreaking, soulhealing, amazing, awful ordinary life. And it's breathtakingly beautiful."
No, it's not you: Why 'wellness' isn't the answer to overwork. "No amount of multivitamins, yoga, meditation, sweaty exercise, superfoods or extreme time management, as brilliant as all these things can be, is going to save us from the effects of too much work." Amen. Oh, and while we are at it, there's no such thing as work/life balance—it's all your life, silly humans.
Fiery Sweet Potatoes recipe. I need to try these. I read the list of ingredients and all I could think was "get in my mouth."
—
Jill Salahub writes about the tenderness and the terror, the beauty and the brutality of life, and of her efforts to keep her heart open through it all on her blog, A Thousand Shades of Gray.