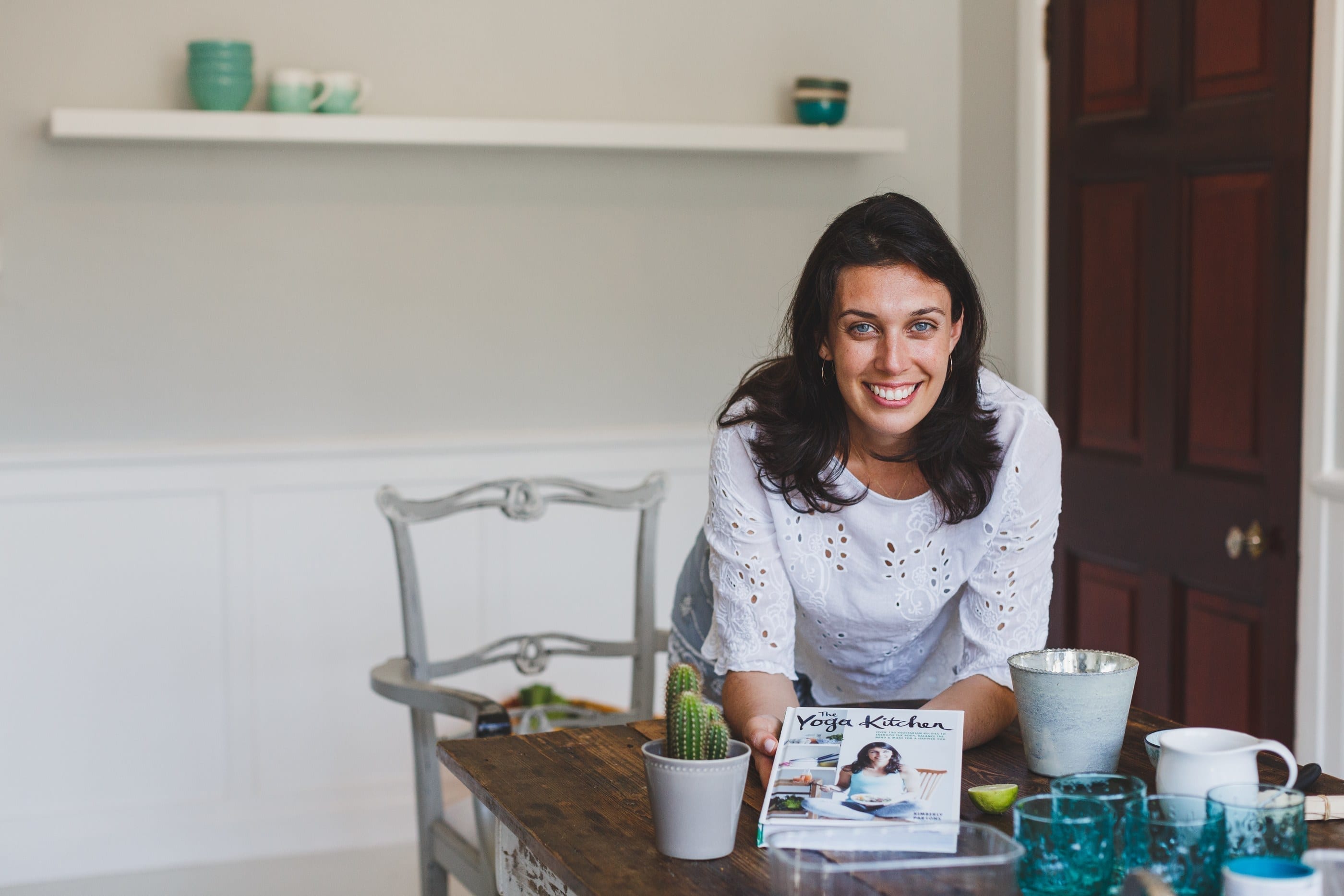 One of the best strategies I have found for creating sustainable, healthy eating habits is setting some time aside each week to get ahead and do some meal prep. Yes, I am talking good old-fashioned Sunday evening batch cooking, roasting, peeling and jaring – grandma style!
Learning the art of batch cooking has SO many time, money, environmental and stress saving benefits. It also helps you eat healthily and creates structure into your weekly schedule, while staving off those hangry moments at the office or when you don't have anything ready to eat when you walk in the house at the end of a long day. 
These precious few hours each week will save you having to think on your feet each day. Preventing you from picking up ready-to-eat meals and buying foods wrapped in single-use plastic on your way home for dinner or during the day for lunch. 
So here is how to implement a batch cooking routine and do it well…
The Method
The basic idea of batch cooking is to prepare the foods that can stay fresh in the fridge during the week and can be used in a number of different meals. Some ingredients are cooked or roasted and others are simply peeled, chopped and rinsed; all saving time during the week. Making sauces, dips and dressings is also a great way to add flavour and make a simple instant meal come to life.
What you will need
Before you start you might want to invest in a couple of transparent glass containers and jars. They will give you a good visual overlook of what you've got in the fridge while also storing the food in the freshest possible way. Make sure they can be stacked easily so they don't take up too much space in your fridge and pantry. You can use marking tape if you want to keep track of how old your food is, but it's usually easiest to just look, smell and taste.
Transporting your food to work
It's a good idea to invest in reusable containers for you to take your pre-prepared meals to work in. Purchase a wide mouthed thermos for keeping stews, soups, curries and dhals. Consider how you can transport liquids in a reusable container such as a smoothie or a hot drink. Investing in eco-plastic is a good way for you to be more sustainable and healthy during the week.
Here are the items to batch cook on a Sunday to see you through the week:
Cooked: Quinoa, brown rice, Mexican bean chilli mix, soups, dhal, patties
Roasted: Sweet potato wedges, brussel sprouts, parsnips, roasted squash chunks, whole jacket potatoes, carrots, aubergine, cauliflower
Grilled: Vegetables such as courgette, aubergine and mushrooms
Stewed: Apples, pears and rhubarb to have on my granola or to add to my chia puddings or soaked oats
Snacks: Energy balls, cookies, flavoured nuts, kale crisps, flaxseed crackers, dips such as hummus, muffins, banana bread.
Dressings/sauces: Vegan pesto made using nutritional flakes instead of parmesan, Asian sesame and tamari sauce, miso satay sauce, peanut satay sauce, balsamic and maple syrup salad dressing with orange blossom water, turmeric, lemon and ginger dressing
Pickled: Carrots, radishes, fennel
Sprouted: Mung beans
Blanched: broccoli stems, green beans
Breakfasts: Soaked oats in orange juice and cinnamon, simple creamy vanilla chia pudding base to add fruits to each morning, granola.
Here is an example of what you may be able to achieve in a Sunday afternoon session of batch cooking. Try it at home this weekend and see how you can create a weeks worth of healthy meals so you are able to help our environment and be healthy at the same time.
Breakfast muffins
A big batch of soup
A tray of roasted mixed vegetables
Masala Dahl
Green Quinoa Burgers
Blanched broccoli stems and green beans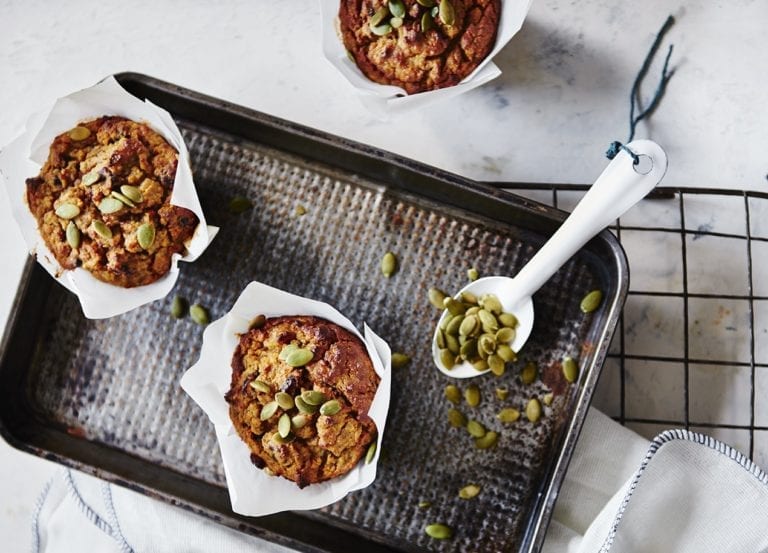 Images: Lisa Cohen
Orange & Cranberry Breakfast Muffins
These flourless muffins mean they are packed full of protein from the use of ground almonds and if you are trying to avoid sugar these muffins only use the sweetness of banana and dried cranberries. Make sure you use overly ripe bananas so the mixture has a soft consistency and their sweet flavour. Makes 12.
400g (14oz/4 cups) ground almonds
4 teaspoons baking powder
2 teaspoons ground cinnamon
8 eggs, whisked
2 teaspoons vanilla extract
finely grated zest of 1 orange
450g (1lb/scant 2 cups) mashed overripe banana
200g (7oz/12⁄3 cups) dried cranberries
350g (12oz) carrots, finely grated in food processor
1 tablespoon pumpkin seeds, to garnish
Preheat the oven to 180°C fan/400°F/ Gas 6. Line a muffin tin (pan) with paper cases. In a large bowl, combine all the ingredients and thoroughly stir together, making sure all the ingredients are incorporated.
Transfer the batter to the muffin cases and sprinkle each with pumpkin seeds. Bake for 30 minutes or until cooked through and the centres spring back when lightly pressed. Remove from the oven and allow to cool.
Coconut Curry Pumpkin Soup (V)
Farmers markets are a cherished outing for me. I love nothing more than being with the people who grew the fruits and vegetables I bring into my kitchen. I love the characters and stories they hold for the fruits of their labour and a hearty soup is never very far from my mind when I see a plump pumpkin, staged beautifully on their stands. This fragrant soup has a wonderful warmth and will make a delicious lunch after those wintery market mornings. Serves 6-8
650g (1lb 7oz) pumpkin, peeled, seeded and chopped into large chunks
50ml (13⁄4fl oz/scant 1⁄4 cup) melted coconut oil
sea salt and freshly cracked black pepper
1 large red onion, coarsely chopped
4 garlic cloves, peeled
1 stem lemongrass
2 tablespoons Thai red curry paste
2 teaspoons grated fresh ginger
1 litre (34fl oz/41⁄4 cups) vegetable stock
400ml (14fl oz) can coconut milk
2 tablespoons pure maple syrup
juice of 1 lime
Preheat the oven to 200°C fan/430°F/ Gas 7. Line a baking tray (baking sheet) with baking paper (parchment paper). Place the pumpkin chunks onto the prepared baking tray and drizzle with 2 tablespoons of coconut oil and some salt and pepper. Roast in the oven for 30–40 minutes or until tender and cooked through. Remove from the oven and set aside.
Now sauté the onion in 2 tablespoons of coconut oil in a large saucepan over a medium heat, until soft and translucent. Add the garlic cloves, lemongrass, curry paste and ginger, cook for a further 2–3 minutes or until fragrant.
Now add the pumpkin and mix everything together. Break the pumpkin pieces down with a wooden spoon but before things start sticking to the bottom of the saucepan, add
the vegetable stock. Allow the soup
to come back to the boil, then remove from the heat. Leave to cool for 5–10 minutes then add the coconut milk, maple syrup and lime juice. Using a hand-held blender, purée the soup until smooth. Taste and adjust the seasoning to your liking.

Images: Lisa Cohen
One Pot Masala Dahl (V)
This fragrant Dahl is a real crowd pleaser. Smooth and creamy in texture, the use of red lentils means this dahl can be ready and enjoyed much quicker than when using other lentil varieties, such as puy, which take longer to cook. You may even like to substitute with ready-cooked chickpeas for an even faster after work meal. Extra paste can be kept in an airtight container for the next time you indulge in this family favourite. Mouth-watering is an understatement and you will be sad you didn't double the recipe! Serves 2
For the masala paste
11⁄2 teaspoons cumin seeds
11⁄2 teaspoons coriander seeds
2cm (3⁄4in) piece of fresh ginger, peeled and cut into thin slices
1 teaspoon chilli flakes
1 tablespoon smoked paprika
2 teaspoons garam marsala
1 teaspoon Himalayan salt
2 tablespoons melted coconut oil
2 tablespoons tomato purée (paste)
bunch of coriander (cilantro) leaves
For the dhal
1 tablespoon coconut oil
1 small red onion, finely diced
2 garlic cloves, finely chopped
3 tablespoons masala paste (see above)
160g (51⁄2oz/generous 3⁄4 cup) chopped tomatoes
400ml (14fl oz/13⁄4 cups) coconut milk
100g (31⁄2oz/generous 1⁄3 cup) red lentils
50g (2oz/1 cup) spinach
Extra
Coriander leaves and Greek yoghurt, to garnish
To make the masala paste, toast cumin and coriander seeds in a frying pan until fragrant, then place in a mortar and pestle and grind them together.
Tip them into a small food processor, add ginger, chilli flakes, smoked paprika, garam masala, and salt and pulse a few times to incorporate. Next, add the coconut oil, tomato purée and coriander leaves and pulse again until a smooth paste forms. Set aside.
To make the curry, heat a large frying pan over medium heat. Add the coconut oil and onion and sauté for 4–5 minutes until translucent. Add garlic and cook for a further minute. Stir in the masala paste and cook for a further 1–2 minutes, stirring. Now add chopped tomatoes and coconut milk, stirring everything together. Taste a little of the sauce and add a little more masala paste if needed. Bring to the boil. Add the lentils and reduce the heat to medium–low. Give the curry a stir every now and then until the lentils are tender, about
20–25 minutes.
Remove from the heat and fold in the spinach. Season with salt and pepper and serve garnished with coriander leaves and a dollop of Greek yoghurt.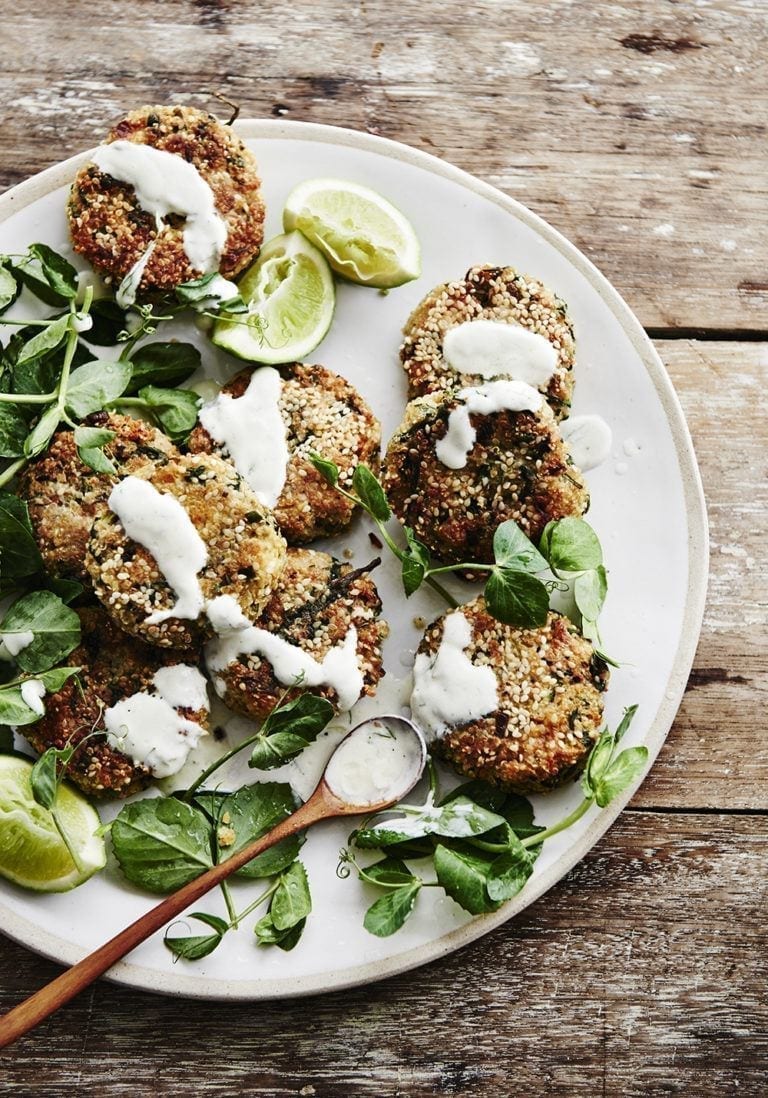 Images: Lisa Cohen
Green Quinoa Burgers
Crispy on the outside and soft on the inside, these burgers are so versatile as a snack or lunchtime protein side. Makes 20 burgers
Ingredients
1 butternut squash, peeled and cut into small 1cm (1⁄2in) cubes
3 tablespoons melted coconut oil
1 teaspoon ground cumin
1 teaspoon ground coriander
1 teaspoon sea salt flakes
350g (12oz/3 cups) cooked quinoa
200g (7oz) chard leaves, lightly steamed
2 spring onions (scallions), finely sliced
135g (41⁄2oz/scant 1 cup) crumbled goat's cheese
small bunch of parsley, finely chopped
2 eggs, lightly whisked
1 teaspoon sea salt
freshly cracked black pepper
45g (11⁄2oz/1⁄4 cup) rice flour
1 teaspoon sesame seeds
For the dressing
3 tablespoons probiotic yoghurt
juice of 1⁄2 lemon
1 dill sprig, roughly chopped
Preheat the oven to 180°C fan/400°F/ Gas 6. Place the squash on a baking tray (baking sheet). Drizzle with 1 tablespoon of coconut oil and sprinkle over the cumin and coriander. Using your hands, toss the squash to coat in the oil and spices, then sprinkle with sea salt flakes. Roast in the oven for 15 minutes or until soft and cooked through.
Combine the cooked squash pieces, cooked quinoa, steamed chard leaves, spring onion, goat's cheese, parsley, eggs and a little salt and pepper and gently toss together. Add the rice flour, just enough so that the mix comes together. Cover and leave to cool, then chill in the refrigerator for at least 30 minutes.
Once the mixture is chilled, take a small handful sized piece into your hands and form into a small patty shape. Repeat with remaining mixture, then sprinkle a few sesame seeds over the patties.
Place a large frying pan over a medium–high heat and add 1 tablespoon of coconut oil. Tilt to coat the pan in the oil and then add the patties in batches and fry for 3–4 minutes on either side until browned. Add the remaining tablespoon of coconut oil when needed and repeat until all the patties are cooked.
Place the patties onto a baking tray and bake in the oven for 5–7 minutes or just enough time to cook through. Remove from the oven. Mix all the ingredients for the dressing together in a bowl and serve drizzled on top of the burgers.
—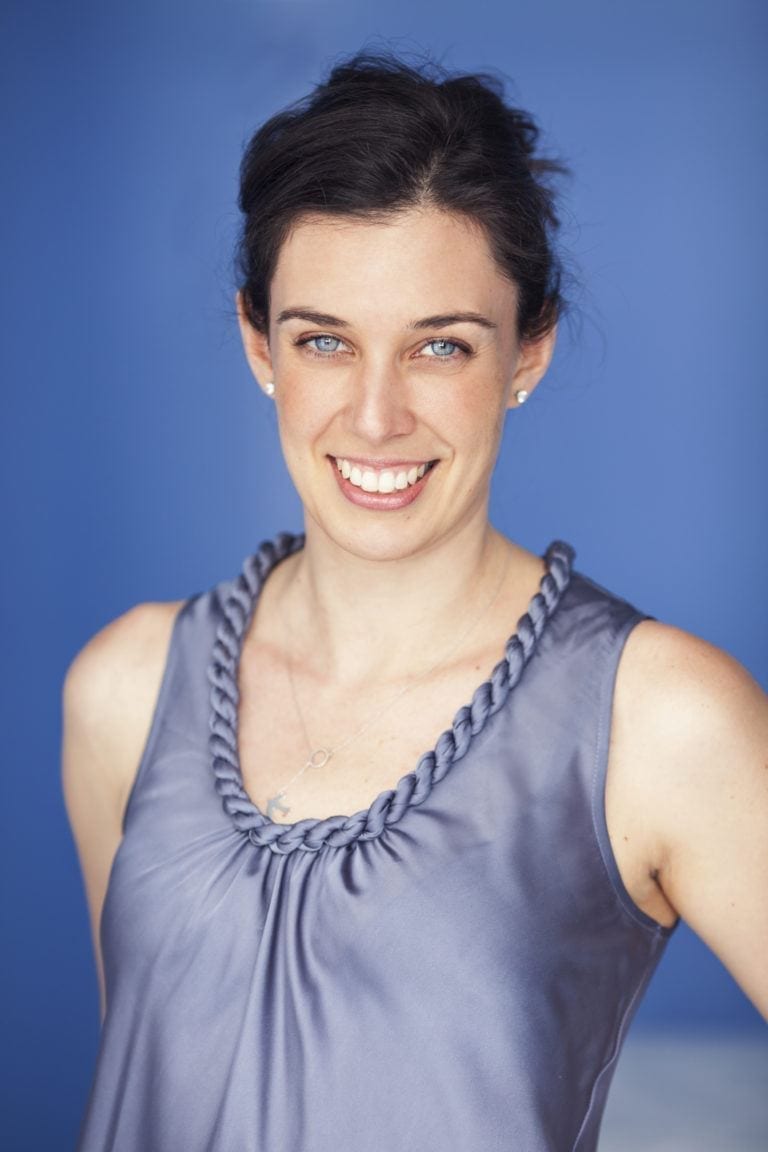 Kimberly Parsons is an Australian born vegetarian chef, food writer and qualified naturopath. Her series of cookbooks titled 'The Yoga Kitchen' and 'The Yoga Kitchen Plan' teach you how to tune-in to your innate wisdom which she calls 'body intelligence' using traditional yogic philosophy and eating principles for long lasting, vibrant health and happiness.
You can catch Kim at The Wellbeing and Mindfulness Zone presented by Wanderlust on 22nd of September during the largest Car Free Day London, talking about How to Eat Sustainably in the city. For more details, click here.