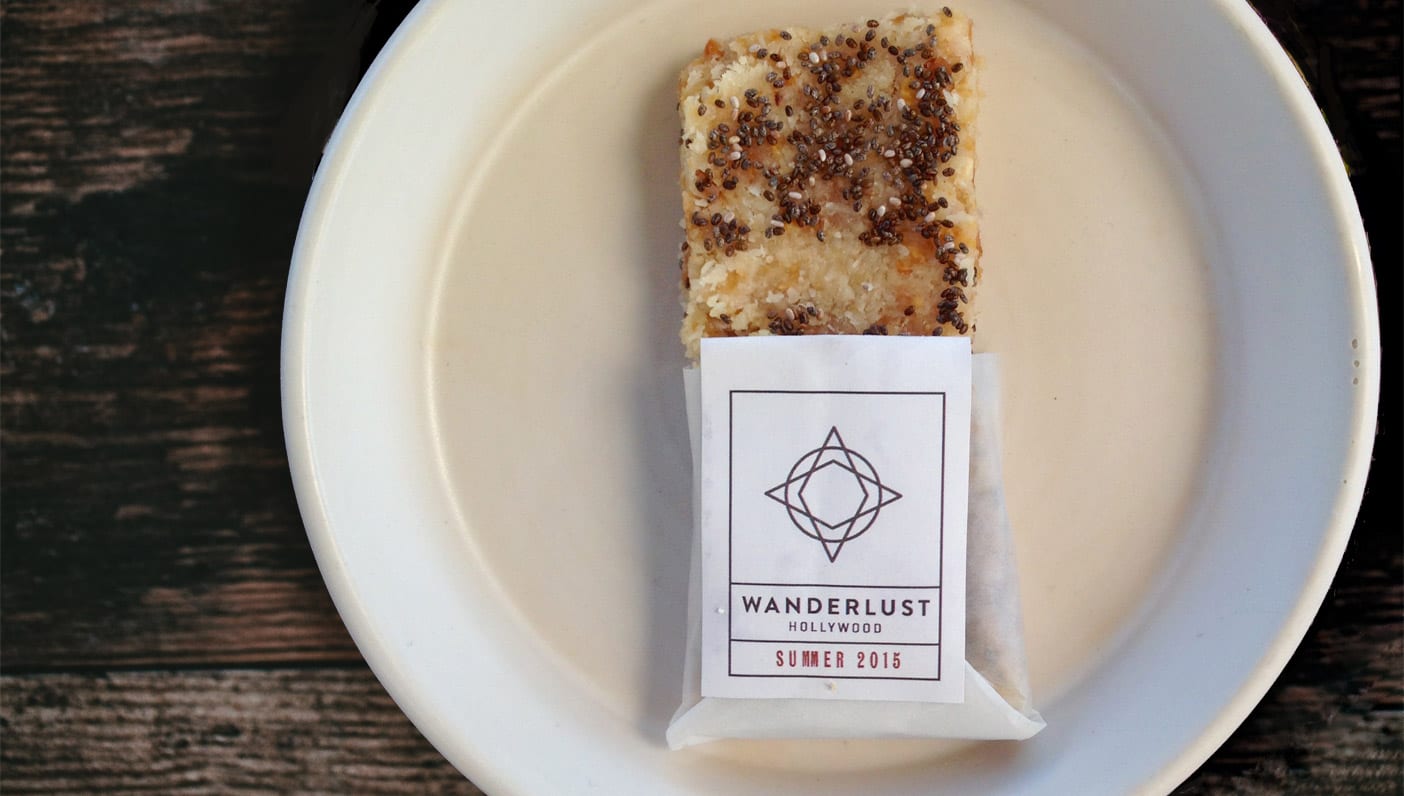 This recipe is part of a new series, From the Wanderlust Kitchen, celebrating real, good food. Receive a digital cookbook of this season's recipes by signing up here.
•••
Portable nutrition that's a cinch to make? Count us in. Wanderlust Hollywood executive chef Seamus Mullen's tropical energy bar has a hint of sweetness without the added sugar to weigh you down.
"This high-fat, high-protein energy bar is terrific. It's a great low-sugar snack or even a light breakfast. I'm a big fan of munching on these bars on my long bike rides."
Tropical Energy Bar with Macadamia Nuts
Are you trying this recipe at home? Let us know with #WanderlustKitchen.
INGREDIENTS
8 oz unsalted macadamia nuts
8 oz dried pineapple, unsweetened
4 oz dried coconut flakes, unsweetened
2 oz coconut oil
1 tbsp chia seeds
1 tsp coarse sea salt
DIRECTIONS
In a food processor, combine everything except sea salt and chia seeds and pulse until it resembles a dry cookie dough. If you need to add a little moisture, drizzle in a small amount of cold water.
Fold in the chia seeds and sea salt with a rubber spatula and then spread onto a cookie sheet lined with plastic wrap. Cover and use a second cookie tray to press until even.
I like to cut the bars into the size I like and then freeze the whole tray until I'm ready to use them. Wrap individual bars in dual sided, parchment/foil wrappers.
Makes 2 12-oz bars 
Photo by Courtney Smith
•••
Hungry for more from the Wanderlust Kitchen?
Sign up for seasonal recipes, digital cookbooks, and inspiring interviews.