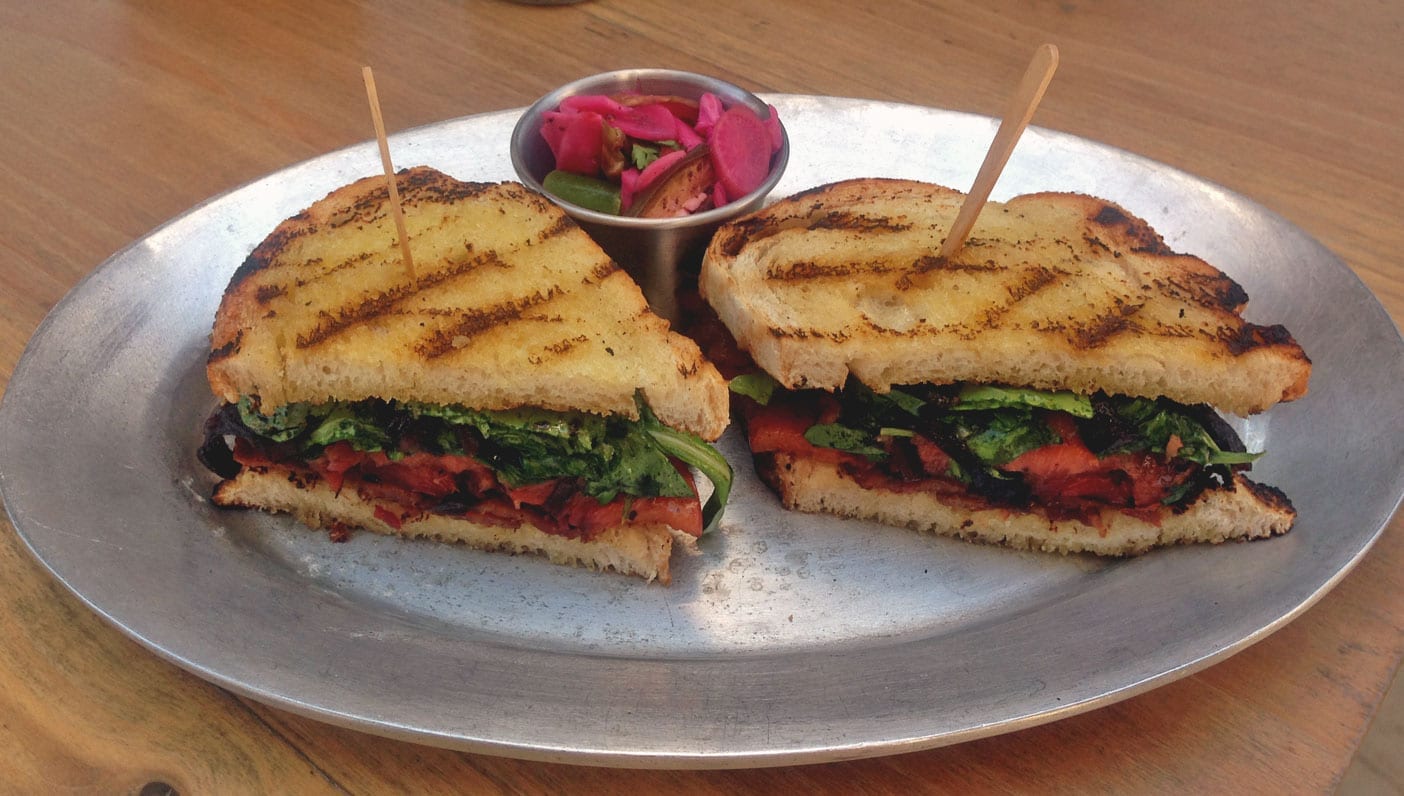 This recipe is part of a new series, From the Wanderlust Kitchen, celebrating real, good food. Receive a digital cookbook of this season's recipes by signing up here.
•••
Sweet, savory, and perfect. That's how we'd describe this supremely satisfying sandwich from the Wanderlust Hollywood café.
Skip the bacon to make this a vegetarian dish.
Surprise & Delight Sandwich with Grilled Nectarines
Are you trying this recipe at home? Let us know with #WanderlustKitchen.
INGREDIENTS
2 nectarines, pitted and sliced
1/2 cup caramelized balsamic onions
1 handful arugula
3 pieces of bacon
Humboldt Fog cheese spread (mix cheese with a little water to form a spread)
Sourdough bread
Extra virgin olive oil
Salt and pepper
Balsamic dressing
DIRECTIONS
Cook bacon until just crispy. Remove from heat and drain.
Place nectarine slices on a hot grill for about 4 minutes, or until warmed through. Season with salt and pepper.
Toast sourdough with olive oil on a grill. Assemble sandwich by layering grilled nectarines, bacon, cheese, arugula, caramelize red onions (cooked ahead of time), and balsamic dressing.
Makes 1 serving
Photo by Courtney Smith
•••
Hungry for more from the Wanderlust Kitchen?
Sign up for seasonal recipes, digital cookbooks, and inspiring interviews.