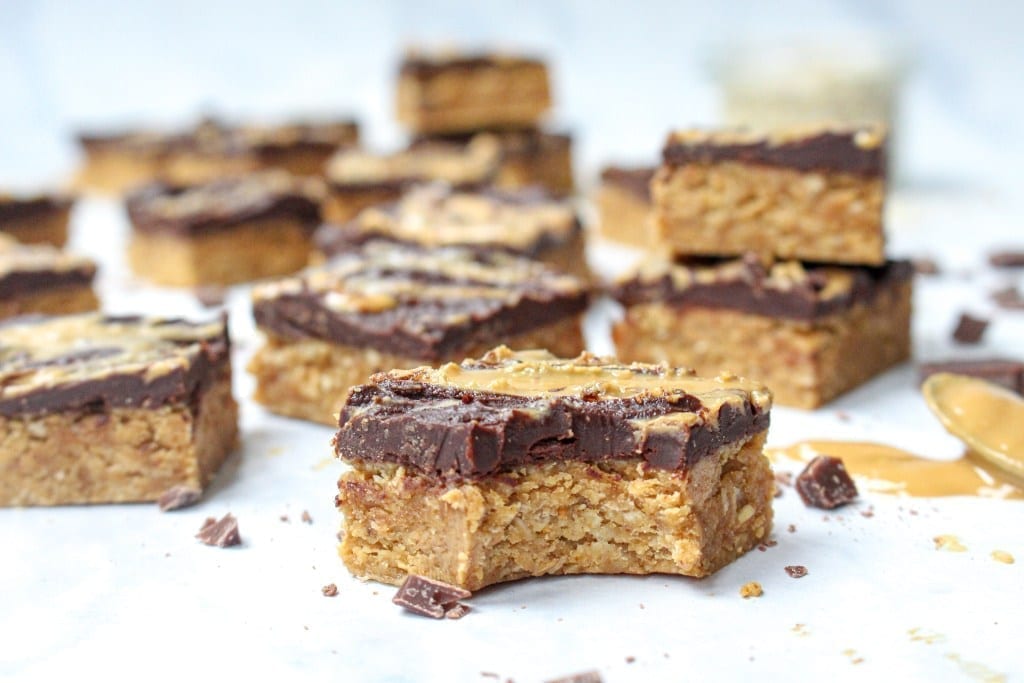 What's not to love about these bars? Plus, they are vegan-friendly, full of healthy fats, gluten-free and a great pre or post workout snack, afternoon treat with a cup of tea or even a tasty dessert option.
These bars were made one afternoon where I craved something chocolate-y and peanut butter-y – like most afternoons, I must add! Instead of simply dipping a chocolate bar into a jar of peanut butter, I thought I'd get a little more inventive. So I set about creating a recipe that was as healthy and protein packed for those on the go as it was delicious and indulgent, and I think these Peanut Butter Chocolate Protein Flapjack Bars are the perfect balance between the two.
Plus they are raw, meaning less time in the kitchen, with maximum nutrition, enjoyment and pleasure in the eating process.
The base is a protein and peanut butter take on a flapjack with oats, lots of peanut butter (you can try another nut butter with equally great results or use a seed butter if you are nut-free), a little syrup for sweetness and stickiness plus some vanilla protein powder (you can skip this and add the same amount of oats but bear in mind the protein content will differ) and milk to help bind the bars. Squidge the mix down and allow to set while you make the chocolate ganache…
The chocolate topping could not be simpler: melt down some chocolate and stir in some almond milk and syrup until a luscious, thick and creamy ganache forms – it works every time. Pour over the base and drop spoonfuls of peanut butter on top, drag through a knife and create some impressive patterns.
The hardest part of these Peanut Butter Chocolate Protein Flapjack Bars is allowing them to set in the fridge but I assure you it will be worth it!
Offer these bites as dessert to guests, to friends before or after working out together, enjoy them in the afternoon for a chocolatey moment of bliss and snack on them on the go throughout the day.
These Peanut Butter Chocolate Protein Flapjack Bars are packed with protein and fibre in the base as well as healthy fats, chocolatey goodness and the best texture: thick and chewy gluten free and vegan flapjack with a melting, soft and smooth chocolate ganache. They take 10 minutes to make and 1-2 hours to set in the fridge and come together with minimal washing up.
If you are looking for more raw treats to make, how about my Raw Banoffee Boost Slices, Raw Chocolate Cherry Baobab Cheesecake, Pink Bounty Bars or Chocolate Chip Cookie Dough Truffles.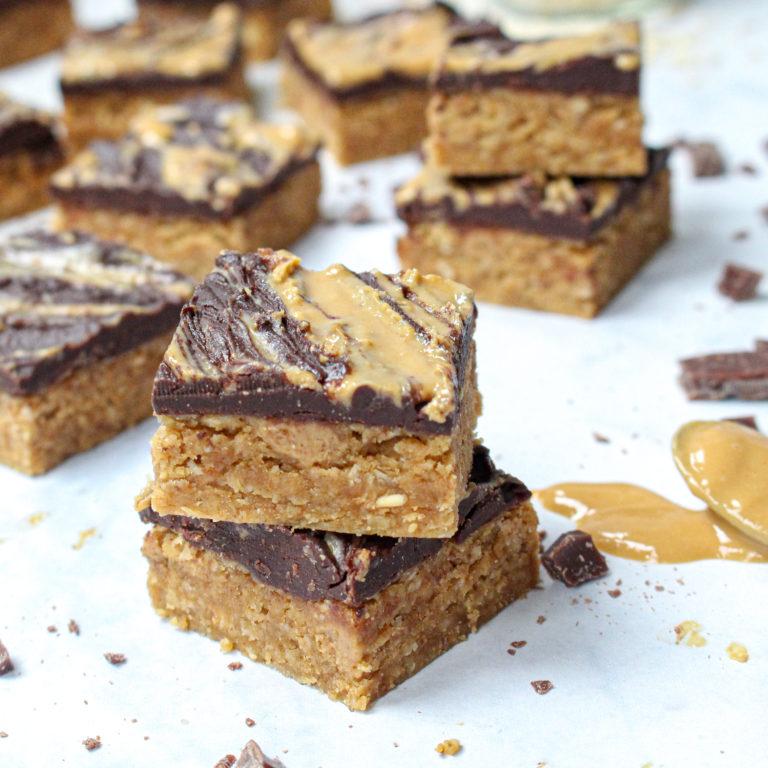 Thick and chewy flapjack like base loaded with peanut butter and vanilla protein topped with a rich and creamy chocolate ganache, laced with more peanut butter – the perfect vegan, gluten-free and healthy snack..
INGREDIENTS
Peanut butter flapjack base:
270g peanut butter
70g syrup
80g oats
25g vanilla protein (or more oats)
40-50ml almond milk (if using the protein powder)
Chocolate Ganache Topping:
120g chocolate
3 tbsp almond milk
2 tbsp syrup
30g peanut butter
INSTRUCTIONS
1. Line an 8x8inch tin or container with parchment paper.
2. Over a bain-marie melt the peanut butter and syrup together for the flapjack base (in a bowl big enough to fit the other base ingredients) and whisk until creamy and thick. Remove from the heat and stir in the oats, vanilla protein powder (if using) until combined, adding the milk if needed.
3. Pour the flapjack base into the lined tray and press down firmly with your hands and/or spatula to ensure a thick and even base layer. Transfer to the fridge.
4. Break up the chocolate into a clean bowl and melt over a bain-marie. Remove from the heat once melted and stir in the milk and syrup until it thickens and turns glossy. Spread the ganache over the base layer. Drop spoonfuls of the peanut butter over the chocolate ganache and drag a sharp knife or cocktail stick through the top layer to create a streaky pattern. Return to the fridge and allow to set for 1 hour.
5. Once set, chop into 16 squares.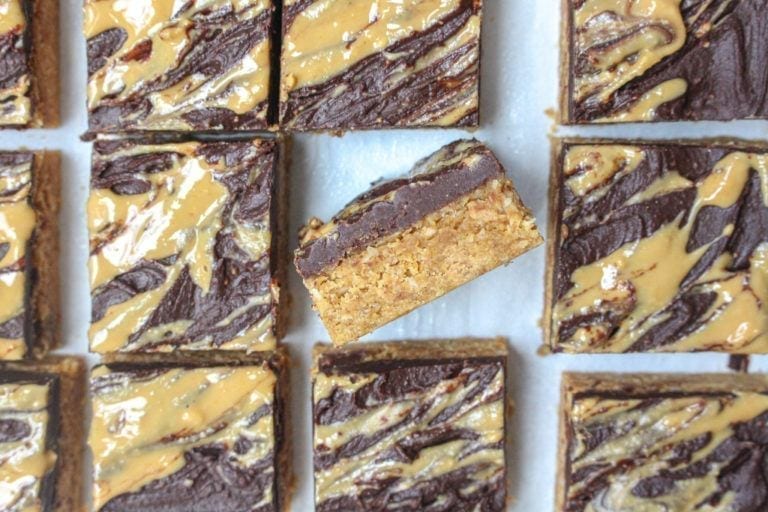 I hope you will love these Peanut Butter Chocolate Protein Flapjack Bars – do let me know what you think below and tag me in your raw bakes.
With chocolate peanut butter love x
—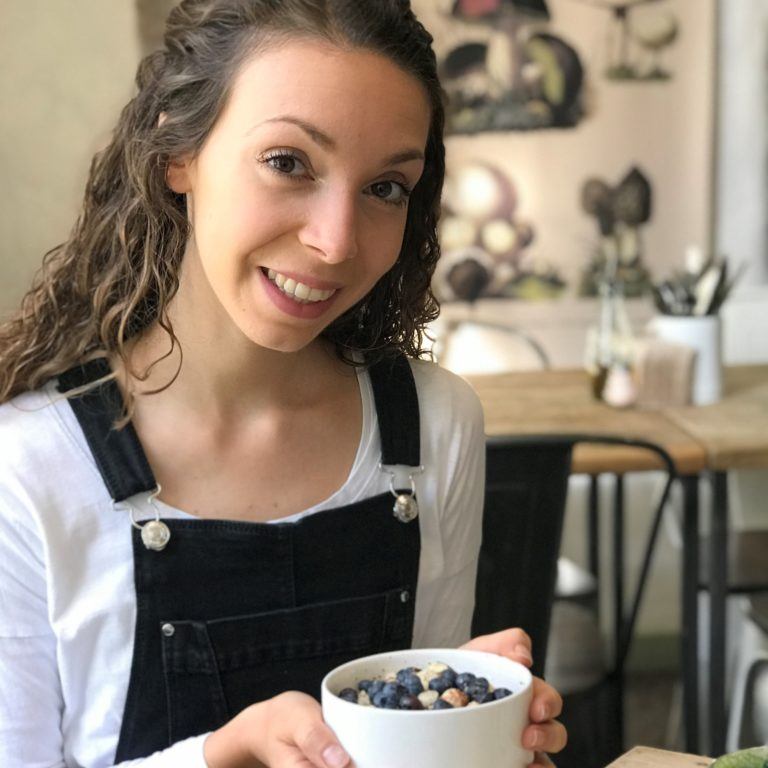 Hi, I'm Amy and I am a plant-based food blogger, recipe developer and content creator. I am passionate about all things health and wellness and about sharing delicious and easy vegan recipes, positive vibes and inspirational messages via my social media and my wesbite. Eating and living the Nourishing Amy way is to be in tune with your body's natural rhythm, to listen to its cravings and to treat each meal as a special occasion – to nourish you from the inside out.
Follow me on Instagram and my website.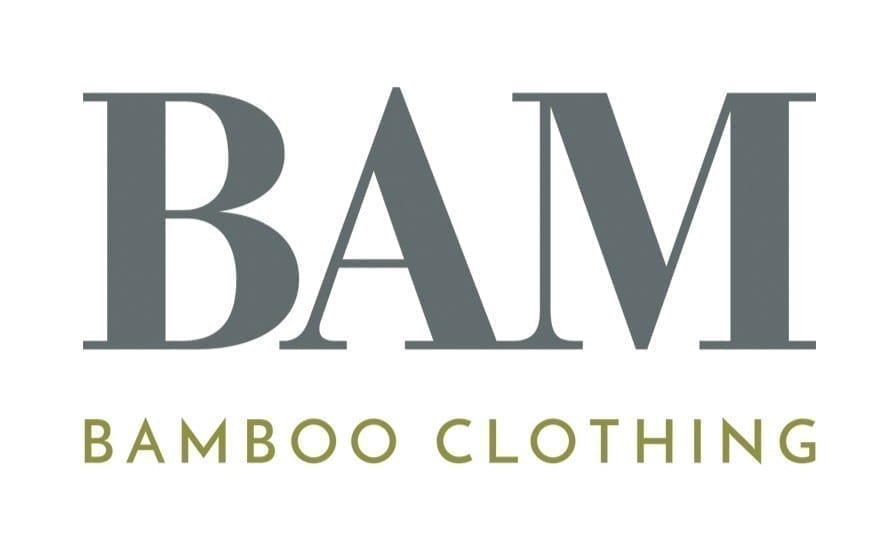 Our founder David, keen adventurer, set about to found a sustainable active wear brand to fuel his pole vaulting passion in 2006. We'd genuinely rather make a bit less money and have loads of really pleased and satisfied customers and suppliers and have fun ourselves than go the awful corporate route.
David discovered, revolutionised and made way for bamboo fabric, the softest and most comfortable fabric we know of. We pride ourselves on our range of super soft, kind to skin, moisture managing and thermo controlling collections, loved by yogis and lovers of the outdoors.