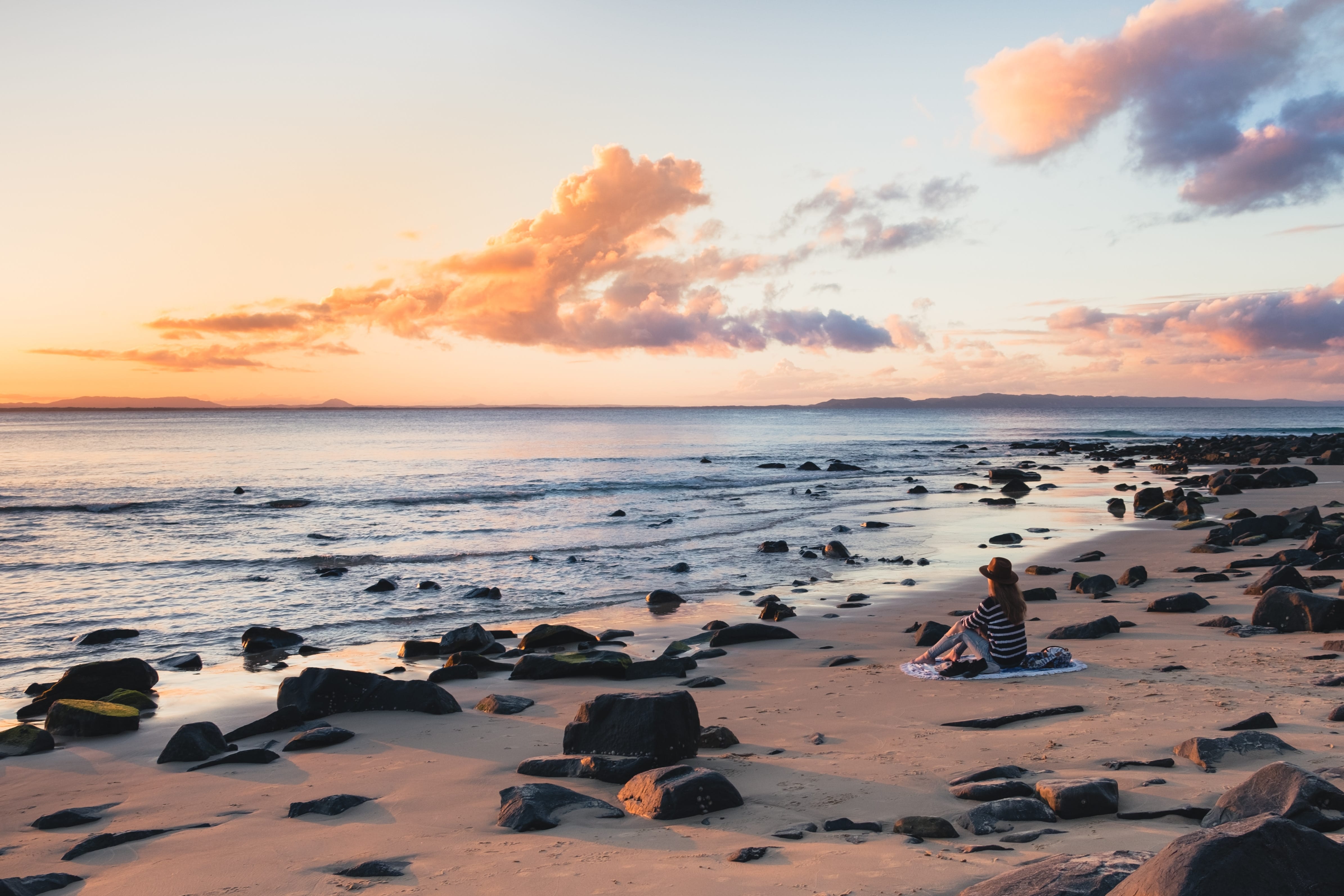 Photo by Leio Mclaren
The best time to try out a zero-waste beach vacay? At Wanderlust O'ahu, of course! Tickets are on-sale now. To really take it to the next level, sign up for the Blissology EcoKarma—Yoga + Beach Cleanup Immersion with Eoin Finn and Chelsey Korus. 
Better yet, pack a zero-waste beach bag and venture around the world with us with Passport: Your ticket to any Wanderlust event anywhere in the world, all year long. To join the global mindful movement, click here. 
---
Gone are the days we embark on a beach excursion with single-use plastic bottles, chemical-laden sunscreens, and synthetic swimwear chalk-full of artificial dyes. Both new and existing companies are emerging with a sincere passion to protect oceans and marine life, while equally supporting our desire to experience the coast. Let's join them, not as a means to consume more, but to ensure what we are consuming is supporting the greater good—taking care of Mama Earth. So that we, and future generations to come, can continue enjoying the grounding she instills and the wildness she evokes.
Before you go hit the waves or lounge in the sand, here are six ways to pack a zero-waste beach bag.
Natural Sunscreen
With coral reefs at stake and a growing awareness regarding what we put in and on our body, grabbing the first sunscreen on the shelf is less than ideal—for both you and the environment.
Start by steering clear of oxybenzone, which deforms and destroys coral reefs and causes coral bleaching. Look for sunscreens marked "reef safe," but still check the label, as there are currently no regulations surrounding these terms. In addition, packaging that boasts "natural" or "organic" does not mean they spare our coastlines any harm. When in doubt, flip the bottle over and read the fine print.
If sunscreens are causing this much harm to our environment, what will they do when absorbed into a human body? It's a topic of much debate. If your curiosity is piqued, do your research and find what's right for you. Popular options for the lather-conscious include utilizing the sun-blocking properties of many essential oils, choosing a natural, mineral-based sunscreen (Note: forgo anything with parabens, a category of endocrine disruptors that are a widespread and detrimental ingredient), or getting just the right amount of rays before relocating to a shady palm.
Reusable Water Bottle
Beach day or not, a reusable water bottle is worth keeping on-hand 24/7. And now that many containers are able to keep your beverages hot or cold for a full day of activities, this bottle can double as your morning matcha mug or an ice-cold water dispenser. Just give it a rinse in between. (Hint: Buy a bottlebrush made from recycled materials or natural fibers for an easy, eco-friendly scrub.)
Let's do our best to pass on the one-use plastic. Plus, isn't it fun to express yourself through your container's color palette? Or to cover it with a myriad of stickers? When it comes to personalization, do like mama nature—go wild.
Beach Towel
Beach towels have come a long way since our favorite movie characters sprawled out on the sand alongside us. Sustainable materials, such as organic cotton or fabrics forged from post-consumer plastic bottles, are now common constituents. And if you look hard enough, you may even find towels colored with natural dyes right off your dinner plate (yams, anyone?).
If you're a minimalist at heart, flex your creativity! When traveling or limited by space, let a sarong or yoga mat-towel double as your beach towel. Alternatively, an extra-large beach blanket can easily transition from towel, to tablecloth, to shade-cloth or wearable wrap (and rather stylishly, I might add).
Accessories
With cool companies making waves in a functional, fashionable and planet-positive way, decking yourself out for a trip to the coast has never been easier. You can find sunglasses with sustainable bamboo frames, wear sandals crafted from repurposed scrap rubber, recycled yoga mats, or natural rubber sourced from a rubber tree, and don a biodegradable hat made of hemp. The options are as wide as the sea. You may even find a company who will gift a duplicate item to someone in need—the environment won't be the only one who wins!
Snack Time
Stay in the water for one more wave, or keep your energy levels up for Ultimate Frisbee finals. Reusable picnic sets composed of vegetable matter, starch, bamboo or rice husks are a fun and eco-conscious way to tote your snacks to the water's edge. All of the mentioned compounds are biodegradable—yes, you could technically bury them in the ground!
If you're packing light, opt for beeswax wrappers. These are a fabulous alternative to single-use plastic or cling-wrap. Use and enjoy these natural beauties, then rinse and repeat.
Eco-Savvy Swimwear
Mermaids may rock the clamshells, but today, us water-loving humans can sport swimwear constructed of recycled water bottles, fishnets and many other cleverly repurposed fibers. New brands that share a love for our oceans, as well as fresh designs, are flourishing. A quick search for sustainable swimwear will have you starting a whole new Pinterest board, dedicated solely to all of your memorable, zero-waste beach excursions to come.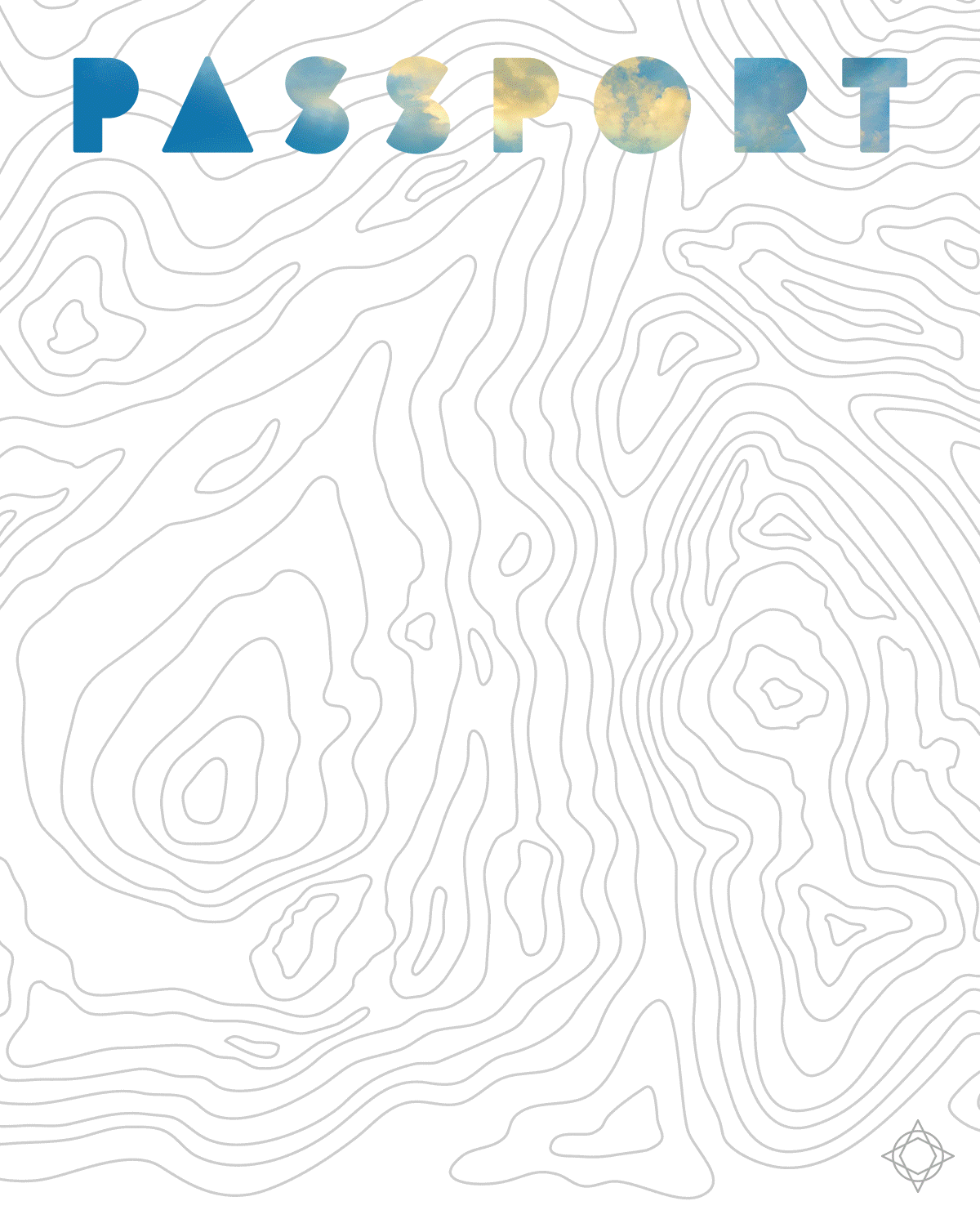 —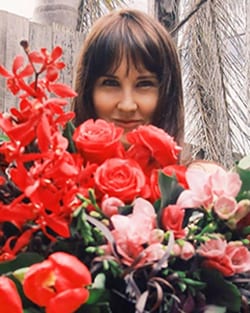 Kacey Janeen Waxler is a California-based yoga instructor and writer on the hunt for adventure and good stories. Her words can be located amongst noteworthy brands including Corona Extra, Athleta, and Darling Magazine, and in the flesh she can be found reading unapologetically from the glow of a headlamp, geeking out over sequencing, or neck deep in a deliciously hot bath. Follow her adventures at @kaceyjaneen or kaceyjaneen.com.