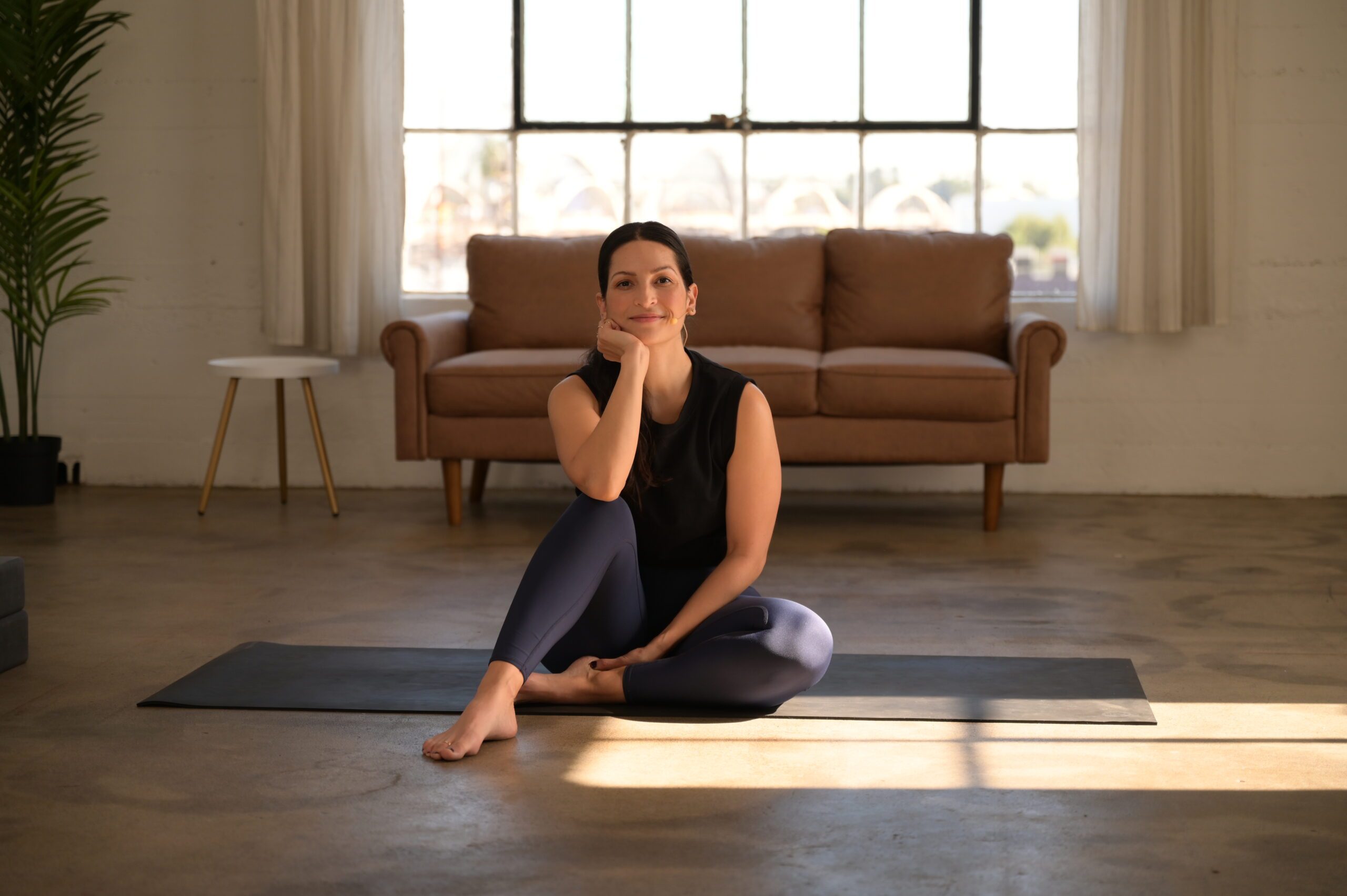 For most of us, the notion of meditation strategically toes the line between daunting and alluring. Yogis, life coaches, CEOs and athletes all commend the benefits of this potent practice. So much so that if you haven't yet embraced meditation with open arms, it can come off as just another buzzword—ubiquitous and seemingly unattainable within this busy life. Though according to yoga and meditation teacher, writer, podcast host, and our own meditation guide for Wanderlust events, Rosie Acosta, this is a practice worth the hype.
To make meditation more approachable, Rosie shares advice so us newbies can find our own practice, and the intention behind it. She also graciously makes us feel better about our own resistances, assumptions, aversions, neuroses… and all the "stuff" that arises when we sit for any length of time, with only the company of our thoughts.
Developing a Connection to Self
Rosie's top-rated podcast, Radically Loved, is aptly titled. Her paramount mission is to help students experience a deeper connection with their self, through mindfulness, presence, and intention. (I mean… what could be more radical than that?) Rosie breaks down how meditation and self-love are symbiotic—and even one in the same.
"I think the most intimate and revering, loving thing that you can do for yourself is to sit with yourself," says Rosie. She reminds us of the plain truth: The most intimate relationship we will ever have is with our self. Unfortunately, it's often the most neglected. Meditation is a way to heal and nurture it. "In a world where we are so disconnected—and there is so much division and we feel so separate from the other—being able to sit and connect with ourselves is the missing piece," she says.
Rosie's own meditation journey started as a teen, in an effort to cope with debilitating panic attacks and environment-triggered PTSD. Asana came after-the-fact, as it does today. "I could go with not doing a physical yoga practice for the rest of my life," says Rosie, "but I definitely could not go without doing a mediation practice." She brings it down to Earth, mentioning, "When I don't do my practice, I fall into the same mania as everyone else. I'm neurotic; I'm a control freak. Meditation reminds me how full and peaceful and excited about life I am."
When asked about advice for newbies, her answer takes the pressure off. "If you think you're doing it wrong, you're probably doing it right." The obvious follow-up question is, if we sit in silence and our thoughts bounce like a pinball machine for five, 10, 20 minutes… Is this considered a failure? Thankfully, Rosie says no.
"Meditation is simply creating a contained environment to bring your focus back to the present moment." And she encourages us that it gets better. "Over time, the noise becomes less and less overwhelming."
Starting Small
Regarding the misconception that to benefit from meditation you have to sit daily, for twenty minutes a day, twice a day, Rosie puts us at ease. She tells us to start off slow and take incremental steps. "This isn't a race, we're not trying to do a meditation marathon." Rosie confirms it's not about length, only consistency.
Meditation reminds me how full and peaceful and excited about life I am.
When reflecting on the above advice, it's easy to get caught up in the where, when and how-to's, but going back to the original intention puts everything in perspective: we are simply offering ourselves the gift of presence.
Rosie's Tips for Beginners
Find a go-to space. In the same breath, Rosie laughs and says,
Your space doesn't matter. Sure, it's nice to have a place that helps you show up, but it's not about that. It's about your intention – the reason that's driving you to your cushion/pillow/floor.
Be consistent, even if you feel like you're consistently failing. (I feel like we should write number three on our refrigerator, bathroom mirror, yoga mat, and the back of our hand. It's quite the potent metaphor for life.)
Rosie elaborates on why the facade of failure shouldn't stop you: "You're still doing something; there's still momentum, forward motion and a desire to do better." After all of the generous advice, her final note brings it home. "I can tell you what to do, but unless you do it, it won't matter." Said like a true teacher. Bottom line? Just keep showing up—on and off the mat.
—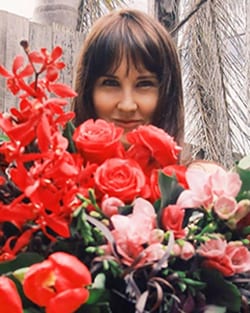 Kacey Janeen Waxler is a California-based yoga instructor and writer on the hunt for adventure and good stories. Her words can be located amongst noteworthy brands including Corona Extra, Athleta, and Darling Magazine, and in the flesh she can be found reading unapologetically from the glow of a headlamp, geeking out over sequencing, or neck deep in a deliciously hot bath.