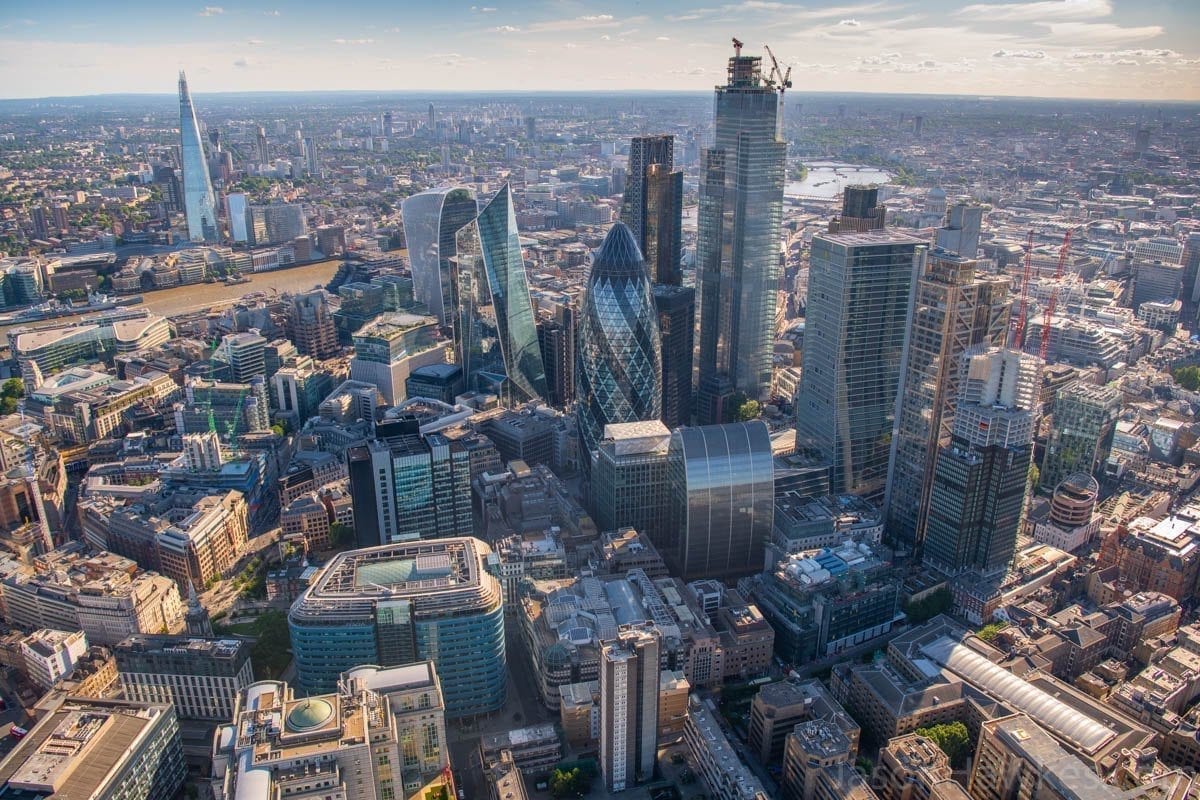 Smart challenged us to look at how you can explore the British capital AND have a digital detox at the same time. Well, challenge accepted, this is multitasking we can get behind.
Even if you know London like a pro, we bet it's all based on what your smartphone tells you. From Google Maps to Uber, ticket booking to cult beers, we're led around so much by our screen we often forget what it's like to really explore.
So switch off, look up and let's go.
Day one
Plan, plan and then accept plans change
If you're going to get around London without Google Maps, you'll need to do some planning. Buy an old-school London A-Z instead of using your offline map app and work out your day's route.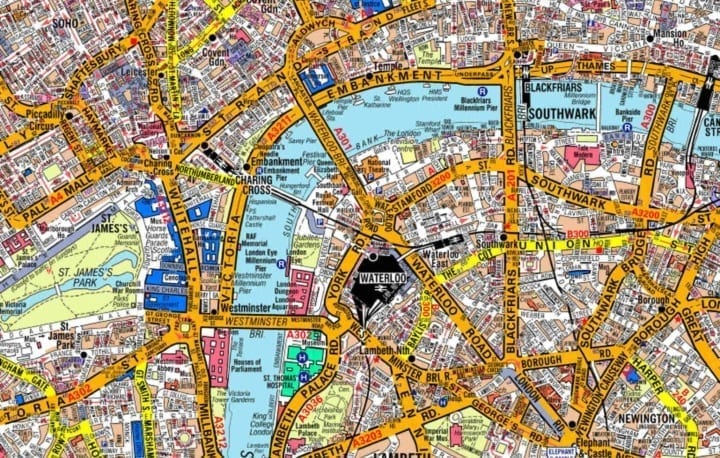 How about plotting out a long walk to one of London's lesser known parks, like leafy Kennington Park?
Or take a stroll from Hackney Wick to Angel along Regent's Canal. There's swans, cafes on boats and art galleries to spot when you're not looking down at the screen.
You'll also probably need to accept that plans don't always work out and embrace the randomness of London. Who knows where you might end up if you just let your feet decide where they want to go?
Stop where you want, buy a magazine or a newspaper, some snacks, find a patch of grass and let yourself relax. It almost feels radical, being away from the phone this much. But who cares what everyone else is up to?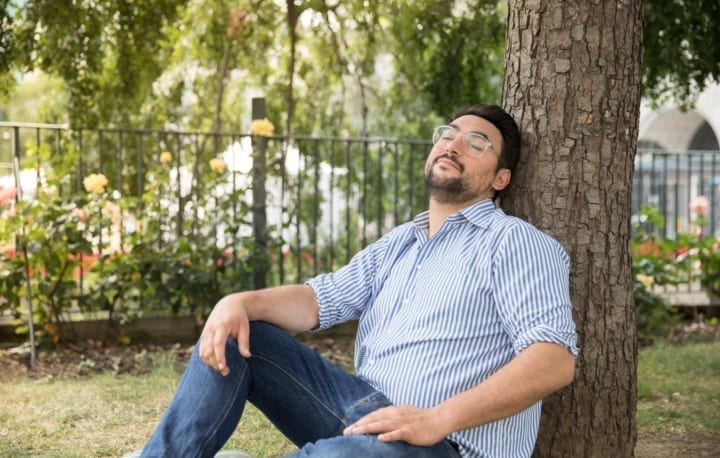 Walk in and eat
Instead of obsessively planning where to eat based on the latest Instagram trend or cult blog, why not take a chance?
Head to Upper Street in Islington for a huge range of independent restaurants from French cuisine at Le Mercure to 80s inspired Chinese at Chinese Laundry.
Or pop into Soho where the tiny streets criss-cross endlessly and are filled with every type of eatery, and most of them are walk-in only. No booking required.
Flat Iron's a must eat if you like steak or try Mildred's if you're more on the plant based side of things.
Day two
Feeling the FOMO?
London's home to some of the best art galleries in the world – who don't let you use your phone even if you have got one, so get yourself to the Barbican for modern photography or the Tate Modern for a good old wander around with lots of other people who are without a phone.
And don't forget the gift shop. A good ol' dose of retail therapy will keep you in the moment.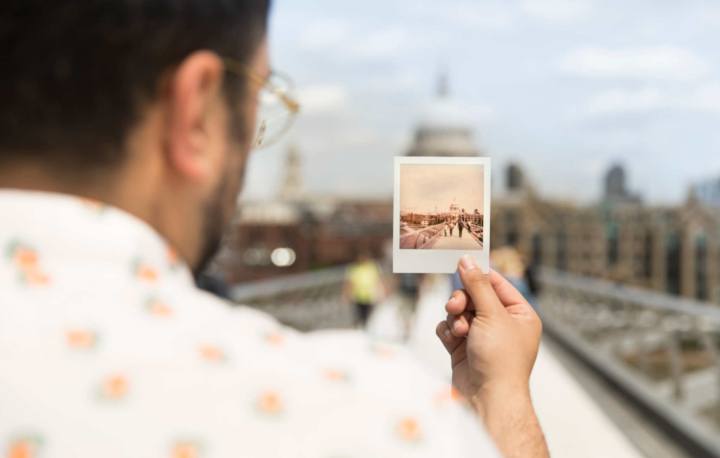 Ditch the data but keep the photos
Recording our experiences has become part and parcel of the modern travel experience but let go of wanting to monitor your step count or activity level and just enjoy the walk or cycle for its own sake.
Putting down the phone doesn't mean you need to stop taking photos though – remember the camera? Yeah, you know – those things that didn't used to be in our phone? Pick up a Polaroid and snap each place you visit.
Join a walking tour
Get your info human to human style on one of London's brilliant walking tours.
From street art in Shoreditch to food and drink in Soho with Eating Europe, there's no shortage of half day adventures where you'll learn something of London's history or culture (we're still repeating the fab gin facts we learnt on a gin-soaked tour of Soho).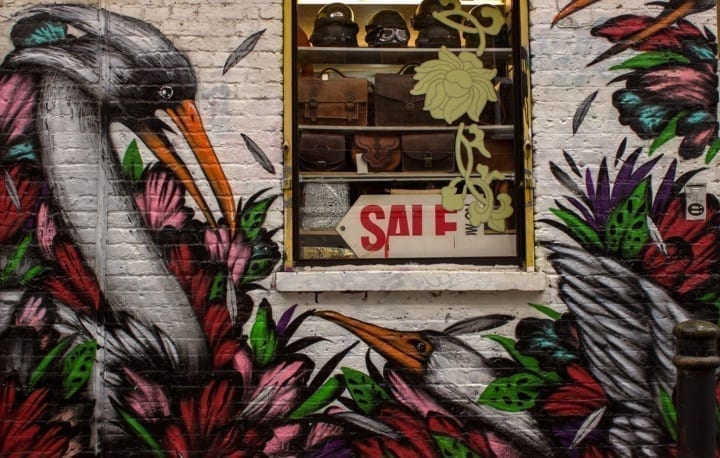 Swap swiping right for social games
London's gone crazy for old school bar games and mini golf. It's time to keep your mind off your phone and on beating your friends.
There's Flight Club in Shoreditch where you can aim for the bullseye and play darts, or practise your putting at Swingers, a chain of crazy golf courses that pit you against ridiculous oversized obstacles. Book a session before you arrive and see who can top the league.
Day three
Find some peace
Set the wake-up call for early. It's time to find some mindfulness and centre yourself in the moment, rather than constantly scrolling through the latest bad news story.
London's fallen for yoga big time and there's numerous places you can pick up a class, but if you've not been before there's often a weekend yoga class at the top of the Shard. Take in the view down the Thames and breathe out.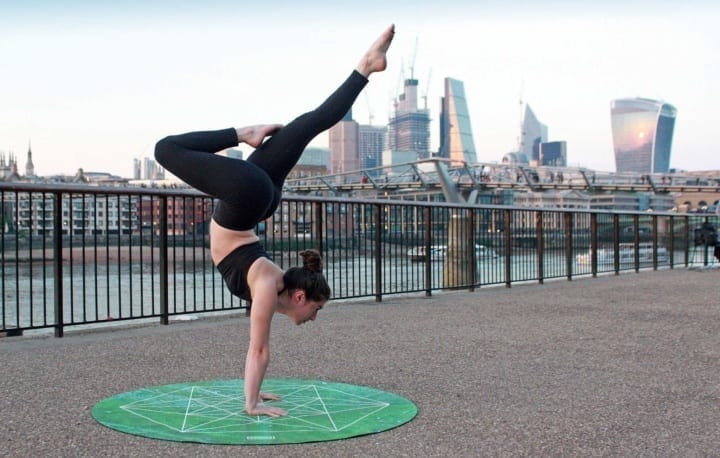 —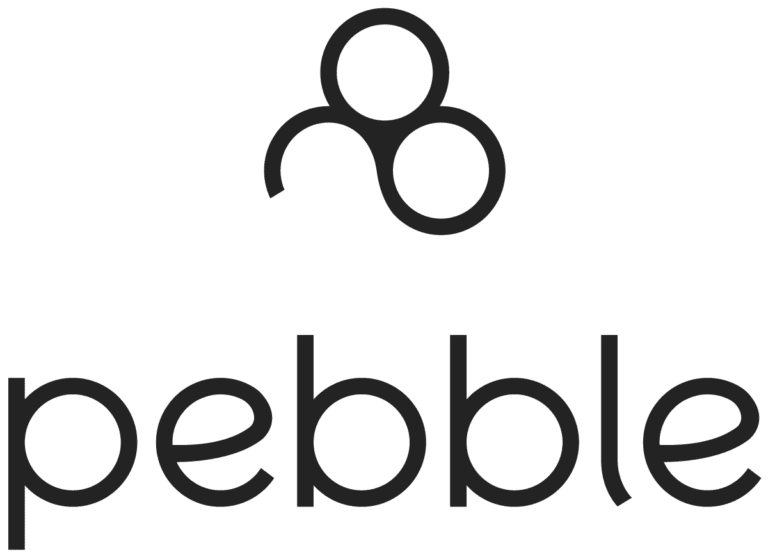 Articles sponsored by pebble magazine, follow them on Instagram, Facebook and website.
Save
Save
Save
Save
Save