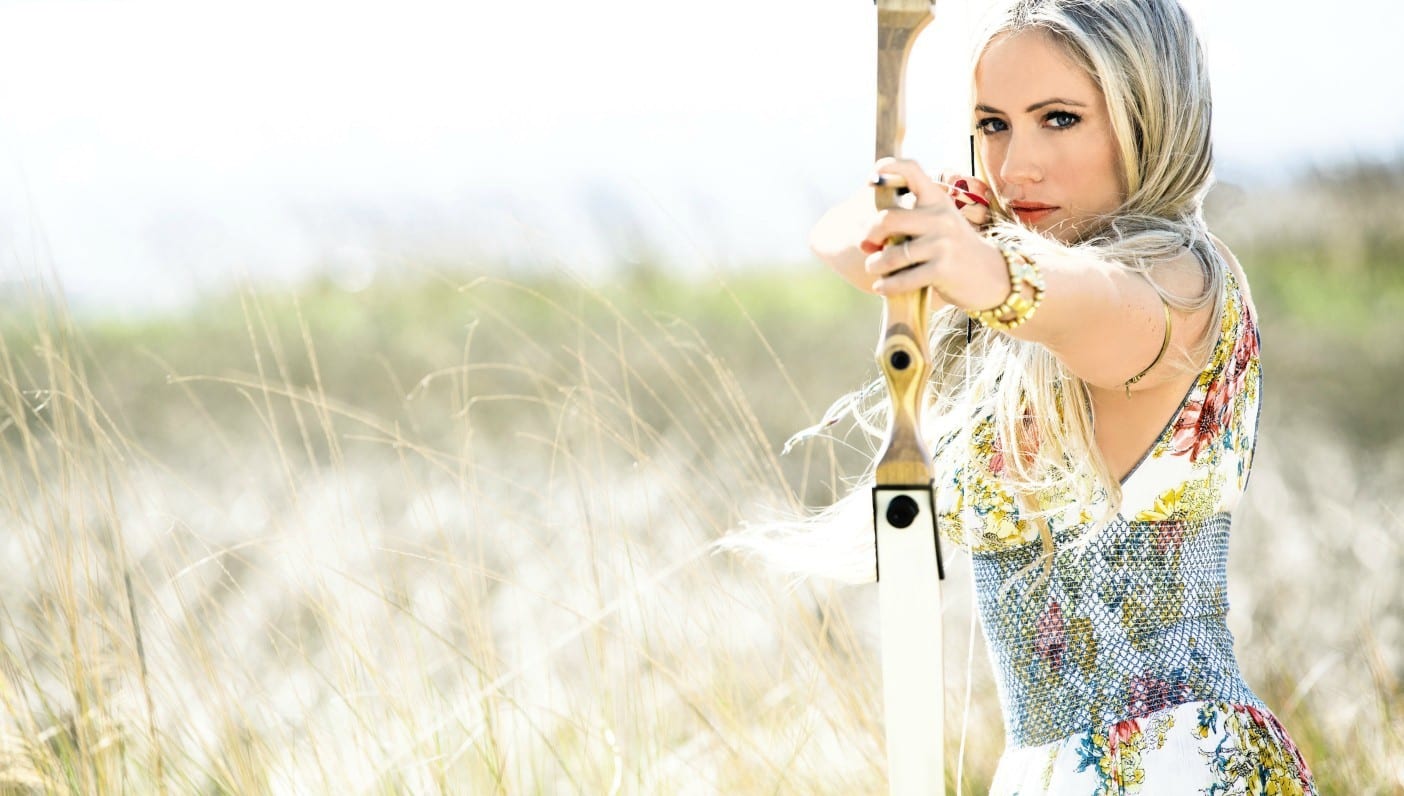 Photo by Cheyenne Ellis
Kathryn Budig is just one of the luminaries teaching at a Wanderlust Festival this summer. Join us at an event near you! We can't wait to see you there. 
---
Kathryn Budig didn't always practice the type of radical self-love one may expect from a world-renowned yogi. Now a leader in the body positive community, Budig was one of the first women to use social media as a platform to speak out against body shaming. By simply sharing honest images of a body she had once struggled to accept—and developing an open, light-hearted approach to yoga—she gained a massive following.
Budig knows what it's like to be shamed by the media: by Internet trolls, by haters and naysayers, and by commenters who judge and ridicule women who do not meet the 'idealized' body type. She's spoken at mindbodygreen's revitalize summit about being a 'real woman' and what that actually looks like, versus striving for unattainable and unhealthy perfection.
Budig founded Aim True Yoga as a way to help people who struggle with their own body image, and is now a role model to yogis everywhere. For Budig, continuing to Aim True is to own her myriad unique talents and qualities—from yoga and athletics to writing and cooking. To "aim true" is to stay passionate, even in those moments along the way when passion is difficult to find.
What has given Budig's popularity staying power is that she's never deviated from her message and values. Rather than let herself be governed by the opinions of others, she rises above to continue to hold herself accountable. She keeps her messages simple on social media, and has found that that simplicity allows her to connect with her followers on a more personal level. She explained that by spreading the universal message of being true to yourself, she finds that she can create a community that can relate to each other and support one another.
"A huge part of aiming true is staying true to yourself and not being ruled by the expectations and judgments of others," she says. "This realization helps people see past the stories they tell themselves of where they lack or could be better."
As a dedicated Ashtanga yoga practitioner, Budig uses this concept to empower herself and her students on the mat so that in turn, they can find that same empowerment in life. She aims to help students free themselves from any constraints or self-limiting beliefs they might hold, by facilitating a practice that is less serious and regimented. The Aim True philosophy helps people move beyond fear of the unknown, past stories they've spent their lives telling themselves about their abilities.
While Budig's Ashtanga roots remain intact and her classes are rigorous, her teaching approach is playful and laid-back. Students can expect joining in some uproarious laughter and a Karate kick or two; Budig's style navigates the fine balance between physical challenge and jovial spiritedness. Budig is an avid martial arts practitioner and weaves in a few Karate Kid-inspired moves into her sequences. "Martial arts is a beautiful way to hone my natural strength that I always possess if I'm willing to access it," she says. She also practices the Zen-like sport of archery.
At 33-years-old, Budig's enthusiasm is infectious, and she seems to radiate with the non-stop energy of youth. The Under Armour athlete's young-at-heart mentality paired with old-soul wisdom is what makes her shine like the "bright light" renowned Ashtanga yoga teacher Maty Ezraty recently described her as.
Budig was a child when she discovered a prayer written to the Greek goddess Artemis that read, "Make my aim true" in its opening line. "This was the catalyst for finding what it meant for me to aim true in my life," she says. The rest fell into place after that.
Don't miss Kathryn Budig's new book, Aim True, in bookstores now.
Photos by Cheyenne Ellis Photography
—

Andrea Rice is a Senior Writer for Wanderlust Media. She is also a freelance writer, editor, and yoga teacher. Her work has appeared in The New York Times, Yoga Journal, SONIMA, mindbodygreen, AstroStyle, and other online publications. You can find her regular classes at shambhala yoga & dance center in Brooklyn, and connect with her on Instagram, Twitter, and on her website.