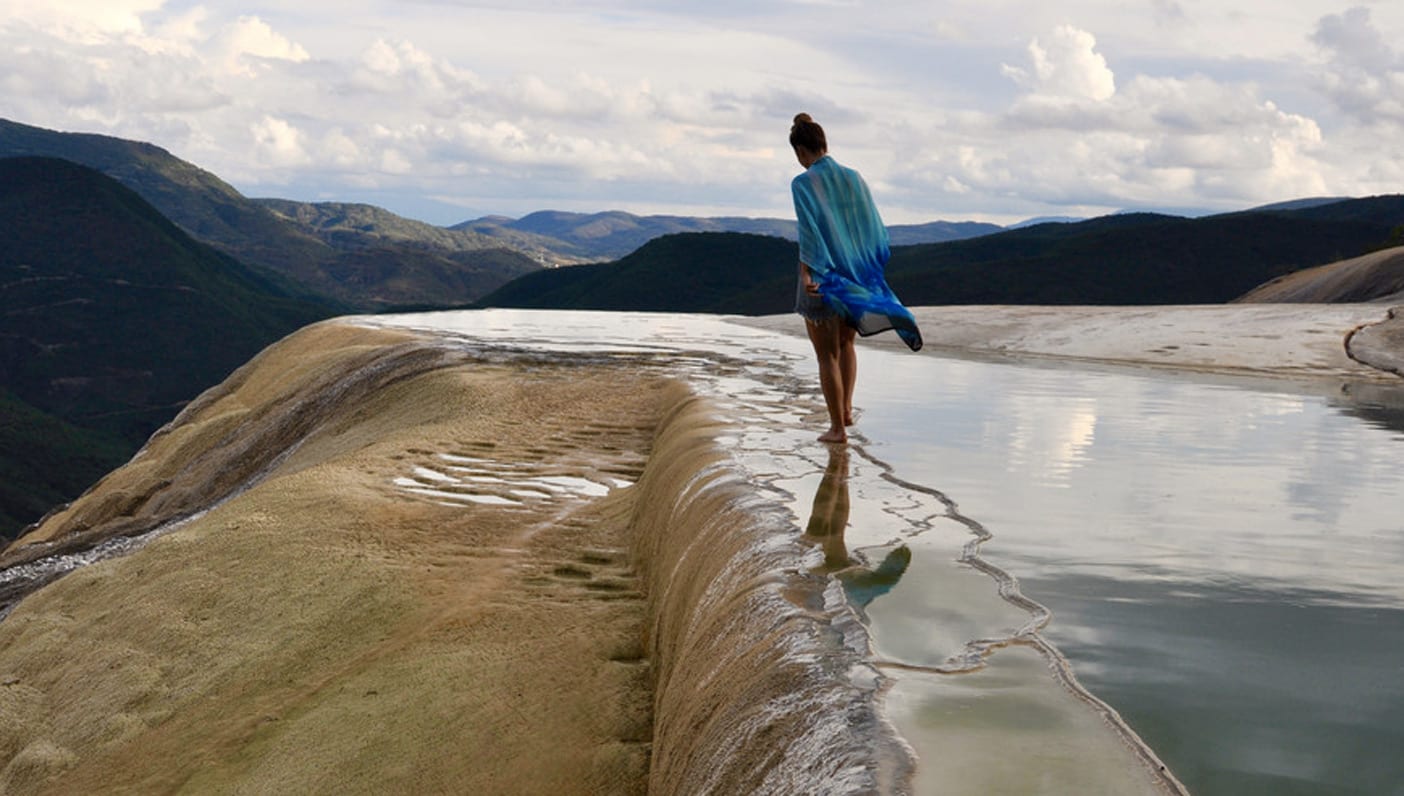 Nomad By Elroy
We all have our favorite stops along the Wanderlust tour, and Whistler, my friends, is very high up on that list for me. The drive from Vancouver to Whistler is one I look forward to every year. The vistas, glacial water, and friendly curious faces are just some of the reasons this festival nears the top of my list.
The Kula Market place is divided into three areas:
Westin Plaza: A sponsor area where you can find all your yummy free samples, cool tutorials, and giveaways.
Olympic Plaza: The area near our Main Stage you can find our Wanderlust Shop.
Whistler Conference Center: The foyer between the Compass (our registration area) and The Greatest Place. I have selected the top brands to share with you in the Whistler Conference Center, from eco-friendly sunglasses to treasures from Tibet, we have it all!
Inner Fire Apparel
I have had the true pleasure of being on the road with Leah Emmott from Inner Fire since beginning my journey as Wanderlust's Vendor Manager. Not only is Leah bringing eco-friendly apparel to the forefront, but she is doing it from her own inner fire. Leah recently shared her story with me:
"Back in 2011, I was working as a yoga teacher when I had to be rushed to the hospital for the emergency removal of a giant ovarian cyst, which left me in recovery for six weeks. During that recovery, I decided to make some holiday gifts for my friends since I didn't have much else better to do at the time. The first items I made were yoga props and meditation cushions. After giving some out as gifts, I had some people from the yoga studio I was working at ask if I could sell them there. I just responded to the demand and started to make and sell more of the yoga props, bit by bit. Soon after my first few sales, I decided to call the company Inner Fire. I truly felt that the removal of that physical mass in my belly led me to ignite a fiery quality within me, sparking a sense of passion, creativity, and drive that I never had before.
When I was back teaching, I started to brainstorm some fun shirt design ideas that had been mulling around in my brain for a while. I took a local screen printing workshop and then started to print my own shirts at home. I would wear them out and to class and had even more people ask me if I could make some for them. It grew very organically. Shortly after that, I added a line of eco-friendly leggings as a medium to express my art and love for nature. The clothing side of the business grew so quickly that I decided to drop my other product lines and focus on growing it into an apparel company. It's been an amazing journey ever since to see my little crafty venture turn into a full blown yoga brand.
Over the past few years, I have been blessed with so much support from so many people; from my customers to my peers, to wonderful partners like Wanderlust. Having my own business has introduced me to a community of deeply loving and conscious individuals. It has humbled me in so many ways. Showing up for my own dreams is like showing up to the mat every day: it reminds me that we are all connected and that we can really create a positive impact through our actions, no matter how big or small."
Rad Roller
Another veteran on the Wanderlust Kula Market tour is Rad Roller. These fascia-releasing tools are a perfect complement to a weekend full of yoga, hiking, and dancing. Stop by the Rad Roller booth for a free roll out and learn the pro tips on how to use these state-of-the-art massage instruments.
Nomad By Elroy
It's no secret that I feel most at home near a body of water. I first met Leanne from Nomad by Elroy at our O'ahu event earlier this year. She brought not only her amazing, breezy inspired kimonos and beach towels, but also the beach life as a state of mind. Donning her goods, I find myself immediately transported to lands far away.
Subject II Change
With yoga and meditation being such an important and integral part of our lives, sometimes I find we can get a bit too serious about it. AJ from Subject II Change is a great reminder that mindfulness can be a bit rock and roll too. Rocking that labradorite doesn't have to be an status indicator in the yogi world that you can regurgitate the stone's definition page by heart. It could just be a reminder to yourself that you are healing and learning through an edgy and everyday piece, from the mat to open mic.
Daub + Design
Who loves bathing suit shopping?!
***crickets***
Bathing suit shopping just got a little bit easier with Daub + Design. I have traveled far and wide (read: out of a carry-on) with Lexi's seamless panties. Comfy and fashionable, these work both as great undies for yoga leggings and as sleek bikini bottoms. Stop by and try Daub + Design's number-one seller!
Check out all our great vendors in the Whistler Conference Center:
Enjoy your orbit around the Whistler Kula Market!
—

Katie Fuller is Wanderlust's Vendor Manager.