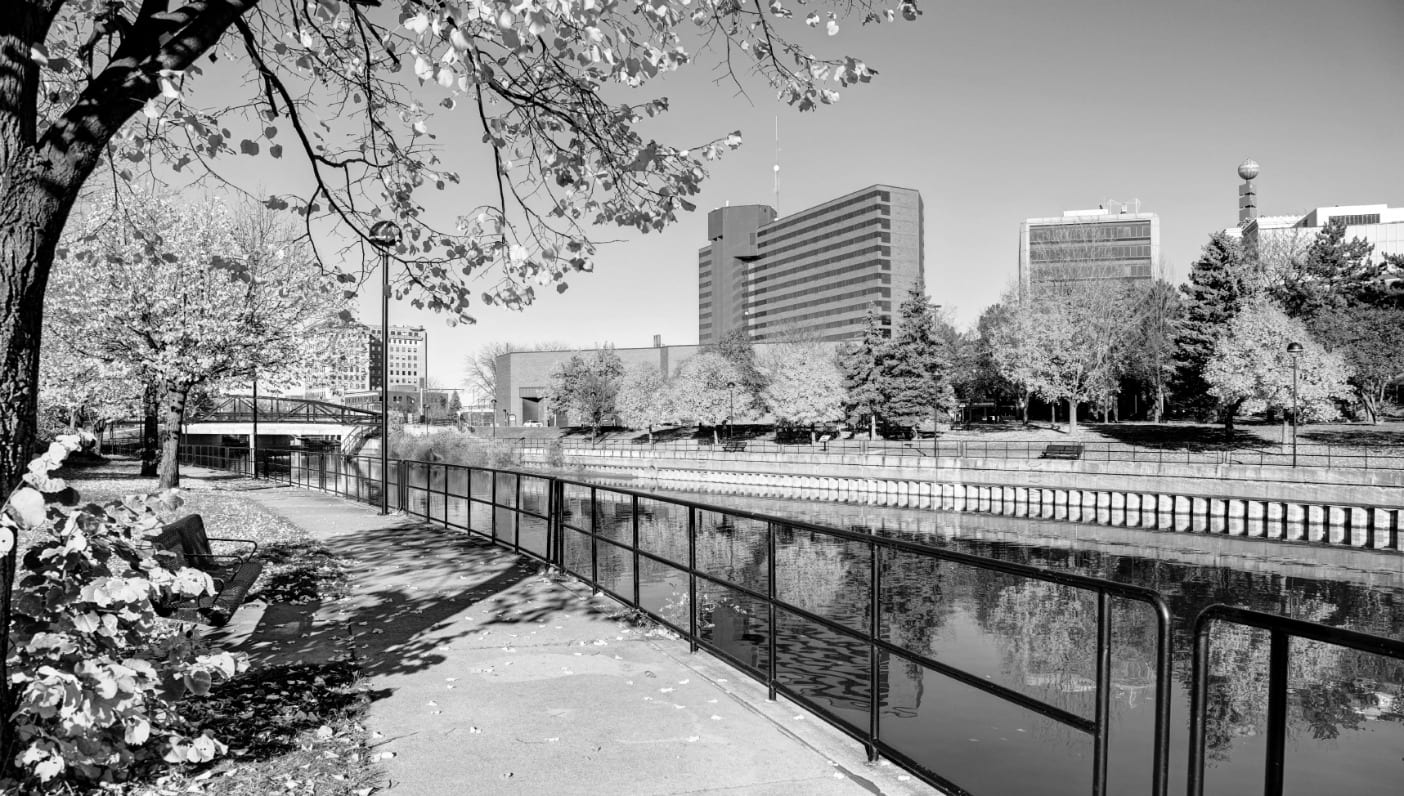 Flint, Michigan - Photo via iStock
This article is is part of our Mindful America series, focused on framing a mindful platform around the issues of today. You can watch a free livestream of a Mindful America event held in LA on January 30 here. 
---
Rebecca Fedewa is dismayed.
As executive director of the Flint River Watershed Coalition and part of Flint's water advisory committee, she finds herself in the middle of a crisis. "I'm dismayed at the city. I'm dismayed at the state, and I'm dismayed at the Federal Environmental Protection Agency (EPA). They are in charge of providing us with clean, safe water, and they have failed us miserably."
Herself a resident, Rebecca is speaking for the people of Flint, Michigan who recently found out that they may have been exposed to water contaminated with lead for the last six years. About three weeks ago the situation was decreed a state public health emergency. Some 8,657 children have been born in the last six years in Flint who may be severely impacted.
How lead ended up in the faucets of Flint residents for such an extended period is a story that is still emerging. Six years ago the city decided to switch the source of the water supply from Lake Huron to the Flint River to save money, but the water from Flint River was more corrosive than that of the lake. In that switch, the water treatment facility failed to take the necessary steps to counteract the more corrosive river water. And in that failure, lead leached from the pipes into the city's water supply.
"What happened in Flint is not the fault of the river." – Lynn Thorp
It was an easily avoidable situation. Lynn Thorp is the national campaigns director at Clean Water Action, a nationwide organization with one million members working on clean water issues. She says she has never seen a case like it. "We have professionals across the world working hard to bring drinking water to people, and in this case it seems that no one took this task seriously. Local, state, and federal governments need to appreciate the complexities of drinking water treatment, distribution, and protection, and to act as if people's health depends on it—because it does."
Estimates say it would have cost the city of Flint just $100 more a day to ensure the water was treated with a corrosion inhibitor.
Why the water was not treated properly is under investigation. As is why the complaints from residents about "bad-tasting water" and sickness were ignored. Reports claim Gov. Rick Snyder may have been informed as long ago as 2014 that the water was making people in Flint sick. He is now under pressure to resign.
The oversight from the local and state officials is not the only thing upsetting Rebecca. "I'm so dismayed that the media is spreading the notion that Flint River is somehow a toxic sewer, but that's just not true at all."
Rebecca has spent the last 11 years dedicated to cleaning up the Flint River after decades of industrial pollution. The revitalized waterfront has become a source of pride for a city that lost its industry and was left with the clean-up. The river provides the community with a place for recreation, fishing, and swimming, and is a home to many species of wildlife.
"In 1999 our clean water scores were fair to good, now they test good to excellent," says Rebecca. "The water is not even 'highly corrosive' as reports state. It is just more corrosive than lake water. The river is taking an unfair hit because people don't understand how water treatment works."
Lynn backs Rebecca up: "What happened in Flint is not the fault of the river."
"The river is taking an unfair hit because people don't understand how water treatment works." – Rebecca Fedewa
It's important for many reasons that Flint River is not blamed for the incompetencies of local officials. Misinformation that the water is contaminated because of the river will not only detract from the true issue—that the authorities let Flint's residents down—but it will also exacerbate the social problems that the city of Flint has been undergoing.
More than 40 percent of the 100,000 population of Flint live below the poverty line. Indeed, many of its residents suggest that the city ignored the possibility of lead contamination because the demographic was predominantly poor and black. "We have a depressed real estate market as it is, and tell me, who is going to buy a house here now? I fear it will be a domino effect that will lead to greater poverty for Flint. And stories of a toxic and polluted river only make things worse," says Rebecca.
Long-Term Impact
Since the declared state of emergency, the city of Flint has been inundated with donations of bottled water and filters. But now it's the long-term damage that the people of Flint need help addressing.
Two weeks ago the Community Foundation of Greater Flint launched the Flint Child Health and Development Fund that aims to provide resources after the media attention wanes. Kathi Horton, president of the foundation, says the children impacted will be facing health and educational challenges for the rest of their lives. "While the state is looking at how they will deal with those challenges, this fund will be able to offer support," she says. It has so far raised $500,000 from three thousand donors.
"People can't live like this for that long. The generosity of everyone around the country has been so amazing, but we also need a sustainable solution." – Rebecca Fedewa
Rebecca says longer-term support is imperative. "It could take two to five years for the biofilm in the pipes to reconstitute and prevent the leaching. People can't live like this for that long. The generosity of everyone around the country has been so amazing, but we also need a sustainable solution." Flint's mayor, Karen Weaver, is suggesting it could cost as much as $1.5 billion to replace the lead pipes.
Kathi says the disaster may be the opportunity for the authorities "to do right by people who have been systemically wronged. I am hoping that every level—federal, state, and local—will make sure these families have whatever they need. Flint is so-called for a reason. We are tough and we can come through this stronger and more vibrant than ever."
—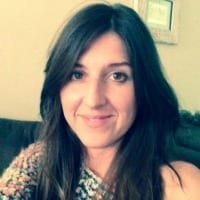 Helen Avery is a Section Editor at Wanderlust Media, working on the Vitality and Wisdom channels on wanderlust.com. She is a journalist, writer, yoga teacher, minister-in-training, and full-time dog walker of Millie.