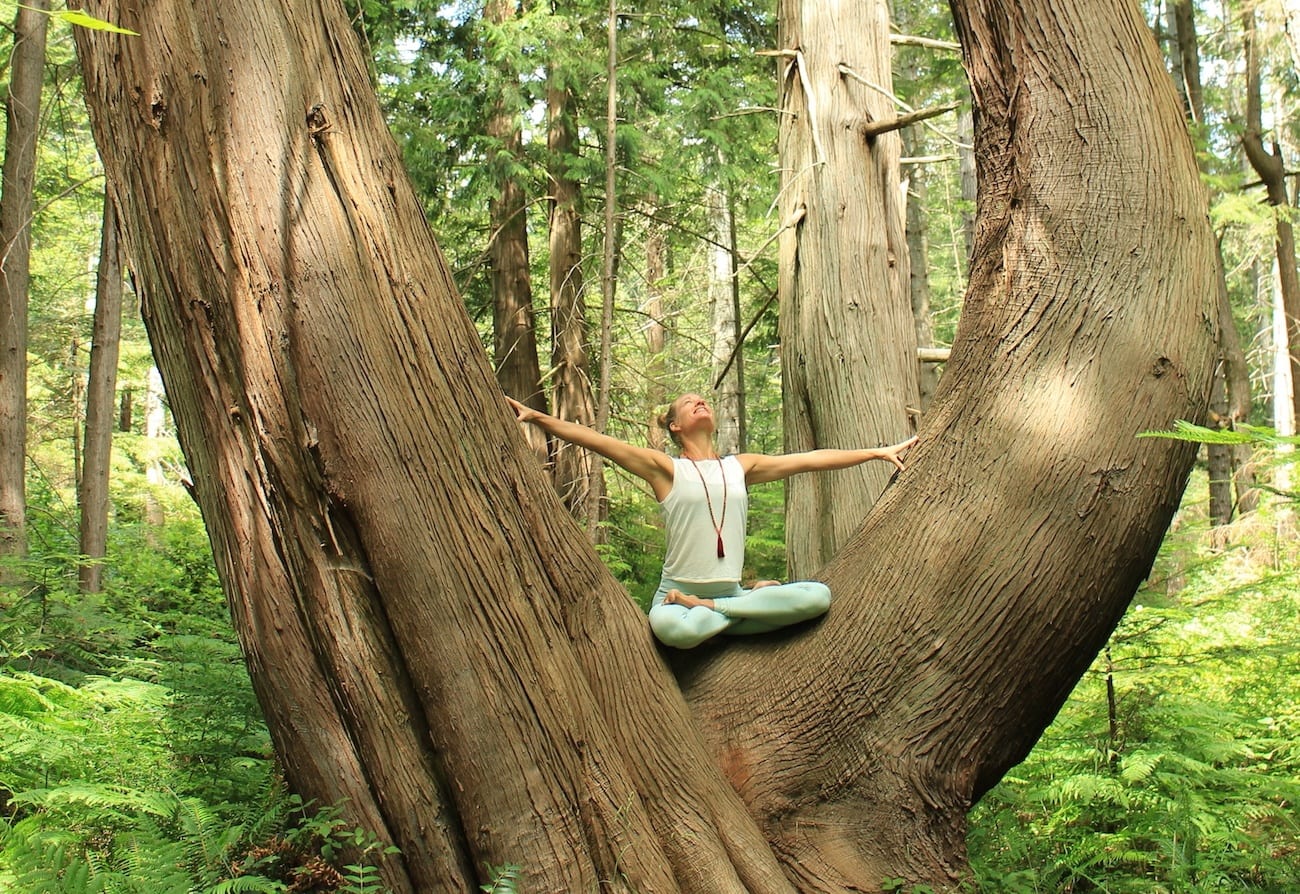 Mara Branscombe is a Wanderlust TV guide who shares lunar rhythm classes that incorporate yoga asana, meditation and journalling. Check out her Lunar Rhythm classes on Wanderlust TV here.
---
Align with the earth's rhythm this Spring Equinox and welcome in renewal, new beginnings, and awaken the higher vibrational field within – your authentic nature is ready for a reset. When we sync up with the earth, sun and moon's cycle, we naturally cultivate emotional balance, spiritual recalibration, physical awakening, and mental clarity.
What's So Special About Spring Equinox?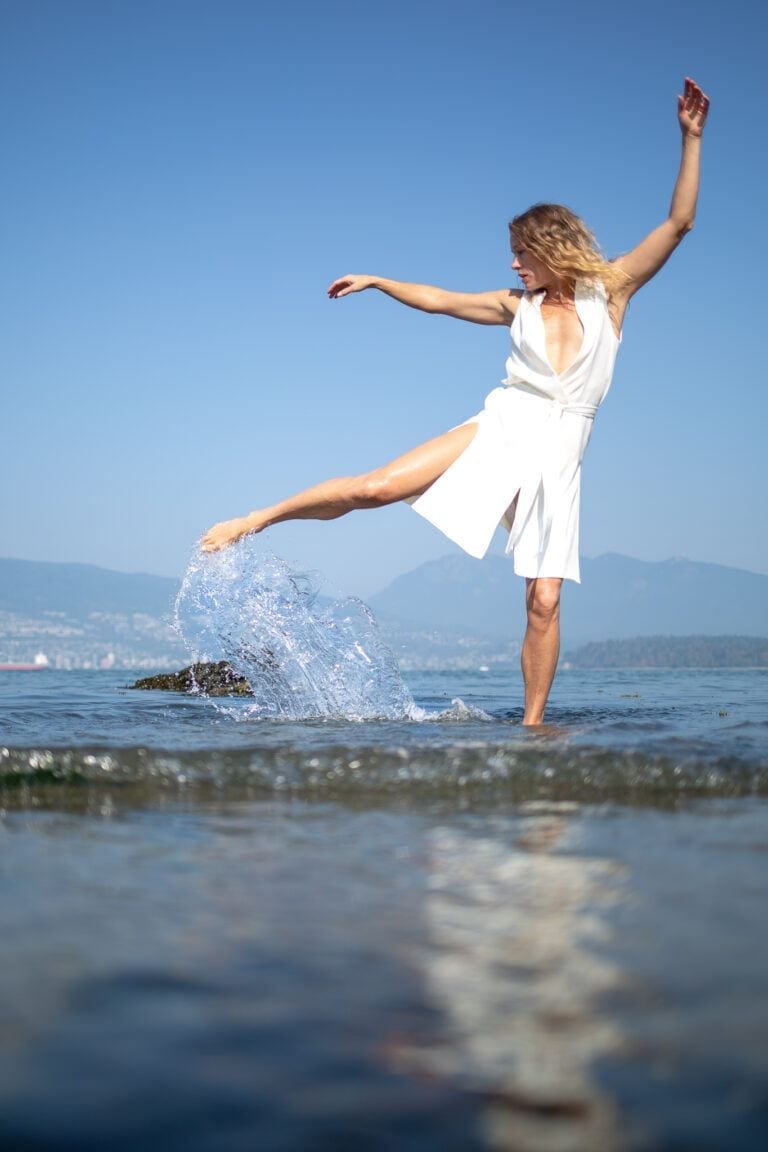 The vernal Spring Equinox is a potent time to get intentional about the seeds and dreams you want to plant in your life while shedding winter's layers of being that no longer serve your highest self. Known as "Ostara" in the pagan tradition, Spring Equinox arrives on March 20th this year and it's an auspicious time where the sun is exactly above the equator, ushering in a moment of sublime balance – equal day to equal night. 
This is a highly charged time to honor the sun on its journey towards greater illumination while also recognizing that the birth-death-rebirth cycle lives inside each one of us, and it may be time to do some internal cleansing. Each turning point in the seasonal wheel of the year brings forward a portal of transformation, and the Spring Equinox embraces the energies of rebirth, fertility, creativity, balance, and expansive growth for mind, body, and spirit.
With intention, we can consciously attune to the equinox to reflect upon our current life journey. Balance of dark to light on this day reminds us that our illumination and our shadow are equally important for growth to exist. The force of mother earth is wildly abundant and when we merge with her rhythms, tend our inner soil, get crystal clear on the visions we want to manifest in our life; we can plant our seeds and watch them grow. 
How You Can Honor the Sun During Spring Equinox
Bring on the joy of spring, smell the flowers, walk barefoot on the earth, plant seeds, listen to the birds sing, journal your dreams, nourish with healing foods, and shed the limiting ways of being. This is a sacred time to commune with your spirit and to honor your personal journey towards new beginnings, abundance, and creativity. 
A Spring Equinox Ritual to Awaken You To Your Highest Vibration
Intention: To ignite new beginnings, release the old narratives, and welcome in the universal life force energy of Spring. 
1. Find a space outdoors if possible, or indoors with a window open to let in the fresh air.
2. Create an altar with flowers, nature items, or ethically farmed flowers and herbs- choose by what delights you! Include any crystals, deities, images, words, etc to reflect how you are ready to move into this cycle of your life.
3. Inner Compass. Represent the elements and directions in this symbolic way:
East – Air: Heart Visionary
South – Fire: Inner Power
West – Water: Flow
North – Earth: Abundance
Centre – Ether: Embodied Spirit
4. Sit in quiet reflection. Light your candles and Visualize what you have outgrown – ways of being and believing, habits and rhythms. Feel into where these outgrown narratives dwell in your body. With compassion, breathe into them, allow them to soften. Imagine life without these limiting beliefs, patterns, or habits.
5. Welcome in space all around you, take deep full breaths. Visualize your body now surrounded by the energy of the sun. Begin to welcome in seeds of compassion, acceptance, and acknowledgement for all of the good and hard times you have endured.
6. Accept that everything in life is cyclical. What seeds are you ready to plant in your life now? Visualize those seeds being planted within your own body now, like light beams, or stars, can you fully receive them? These seeds may come like visions, images, words, and simply by taking deep breaths. Be prepared to surprise yourself as to what comes. Our intuitive nature often comes in a flash, and has no previous story attached to it. It feels right, and good and clear inside the body. Journal your experience.
7. For 7 days following your ritual, tend to your altar, and call forward this mantra "I am ready and willing to receive guidance from my intuition and the spiritual realms as I open to this day of pure possibility."
What personal practices that keep you attuned to your own self and spirit can you commit for this season of spring? 
—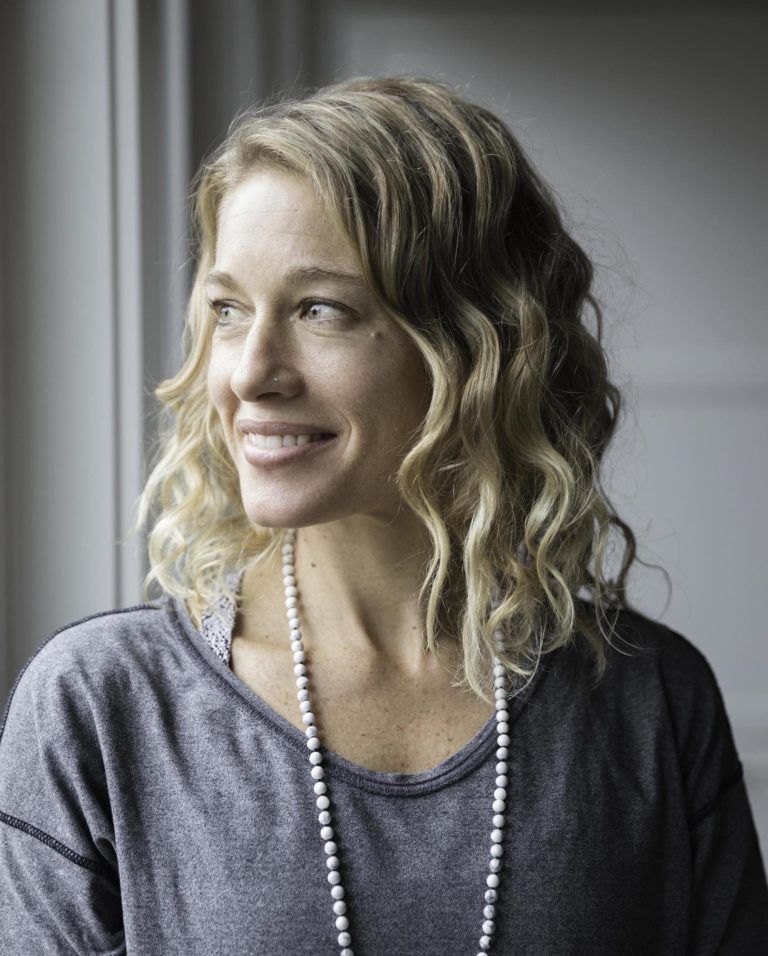 Mara Branscombe is a mother, yogi, dancer, mindfulness leader, ceremonialist and spirit coach. Mara was awakened to the potency of Hatha Yoga in India twenty years ago. She is a Mesa Carrier in the Incan Shaman lineage and offers Reiki, intuitive counseling and shamanic healing to her clients. Teaching yoga and meditation for the past twelve years, Mara weaves together her background as a dance artist, her practice in the shamanic tradition, and her twenty years of experience on her mat. If you're looking for a like-minded community that inspires connection, community, soul care rituals and energetic upgrades, be sure to check out Mara's 30 Day of Ritual virtual practice.