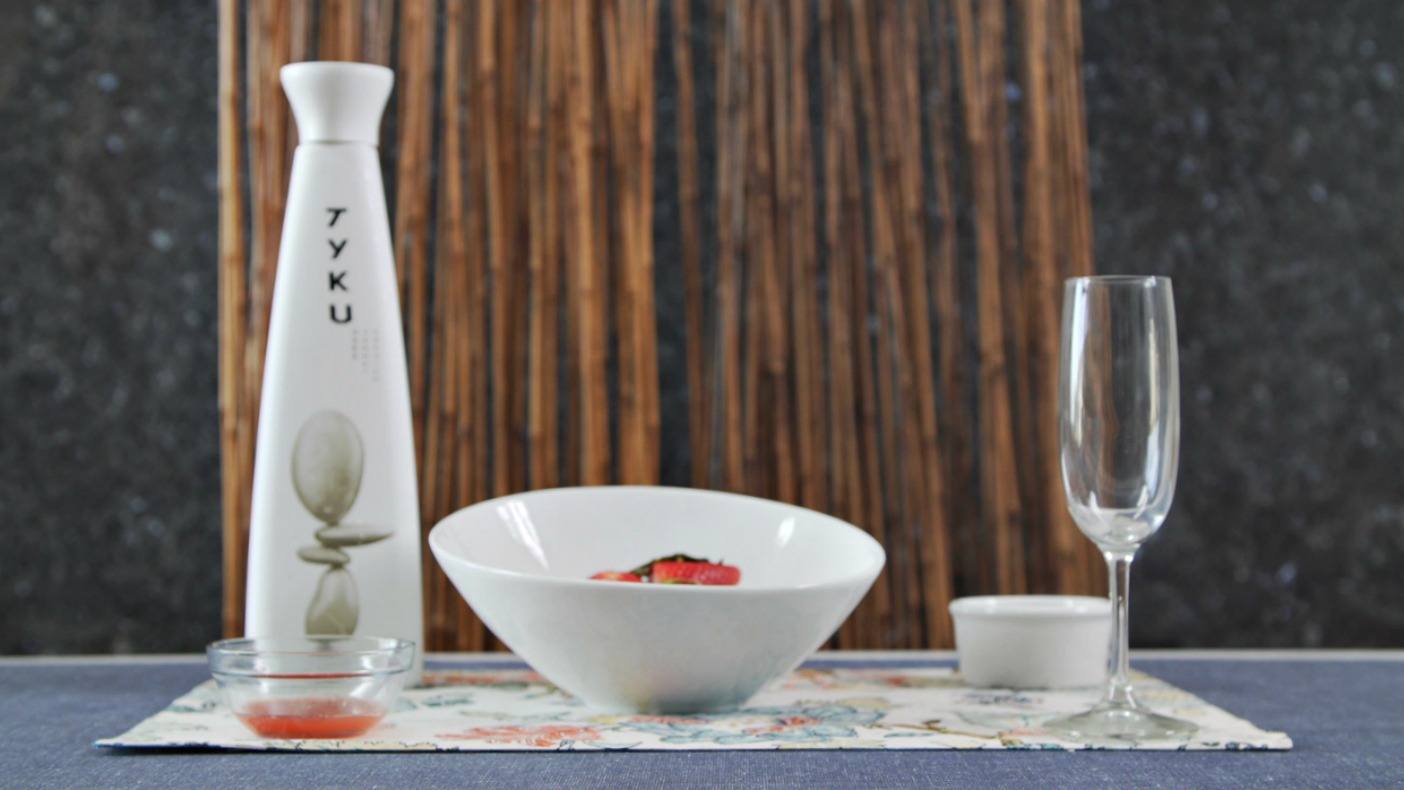 There are few things as delightful as a champagne cocktail. When paired with sake-poached strawberries, the resulting combination is taken to a new level of culinary magic.
We use champagne and TYKU Junmai Sake as our bases in this recipe. The clean effervescence from the champagne elevates the smooth sake, creating a drink with gentle notes of pear and leaving a softness on the palate. Enjoy as a simple yet sophisticated dessert that's guaranteed to impress your loved ones.

Sake-Champagne Cocktail
Serves 4
INGREDIENTS

330ml bottle of TYKU Junmai Sake
Half Bottle of Champagne
3-4 cut limes
Liquid stevia
Mint leaves
INSTRUCTIONS
Fill four champagne glasses halfway with TYKU Junmai Sake. Top the remaining halves of each glass with champagne. Add a drop of stevia to each glass.
Garnish with lime wedges and more mint, if desired.
Sake-Poached Strawberries
INGREDIENTS

1 1/2 cup fresh strawberries, chopped in half
1/2 cup orange juice
1/2 cup TYKU Junmai sake
1/2 tsp liquid stevia
Fresh mint
INSTRUCTIONS
Combine orange juice, TYKU Junmai sake, and stevia in a small saucepan. Bring to a gentle simmer.
Add a few sprigs of fresh mint and fresh strawberries and reduce heat.
Allow berries to sit in the liquid for about two minutes, then turn off the heat and transfer the berries to a bowl.
Remove the mint sprigs and over low heat, simmer the liquid to reduce to a syrup consistency. Serve strawberries with cocktail.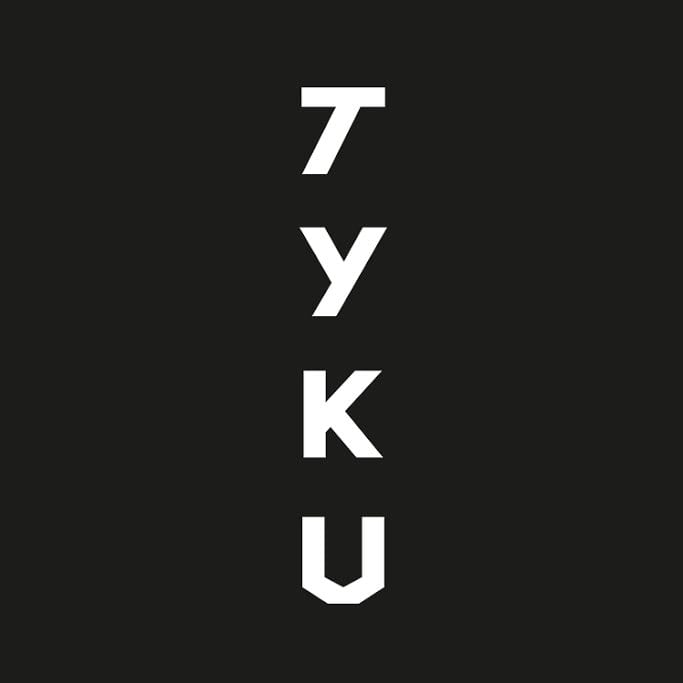 In partnership with TYKU
You do yoga. But hey, you also enjoy a night out. You drink green juice and then you grab a drink with your friends. You put on athletic gear and then you power walk to brunch. If someone knows how to balance wellness and fun, it's YOU. Instead of reaching for a bottle of wine, you deserve a drink that can do both. TYKU Sake is brewed with only four all-natural ingredients, TYKU is less acidic than wine and easier on the stomach, lower in calories but higher in fun, and completely Gluten-Free. UnWine with TYKU Sake, the clean alternative to wine.