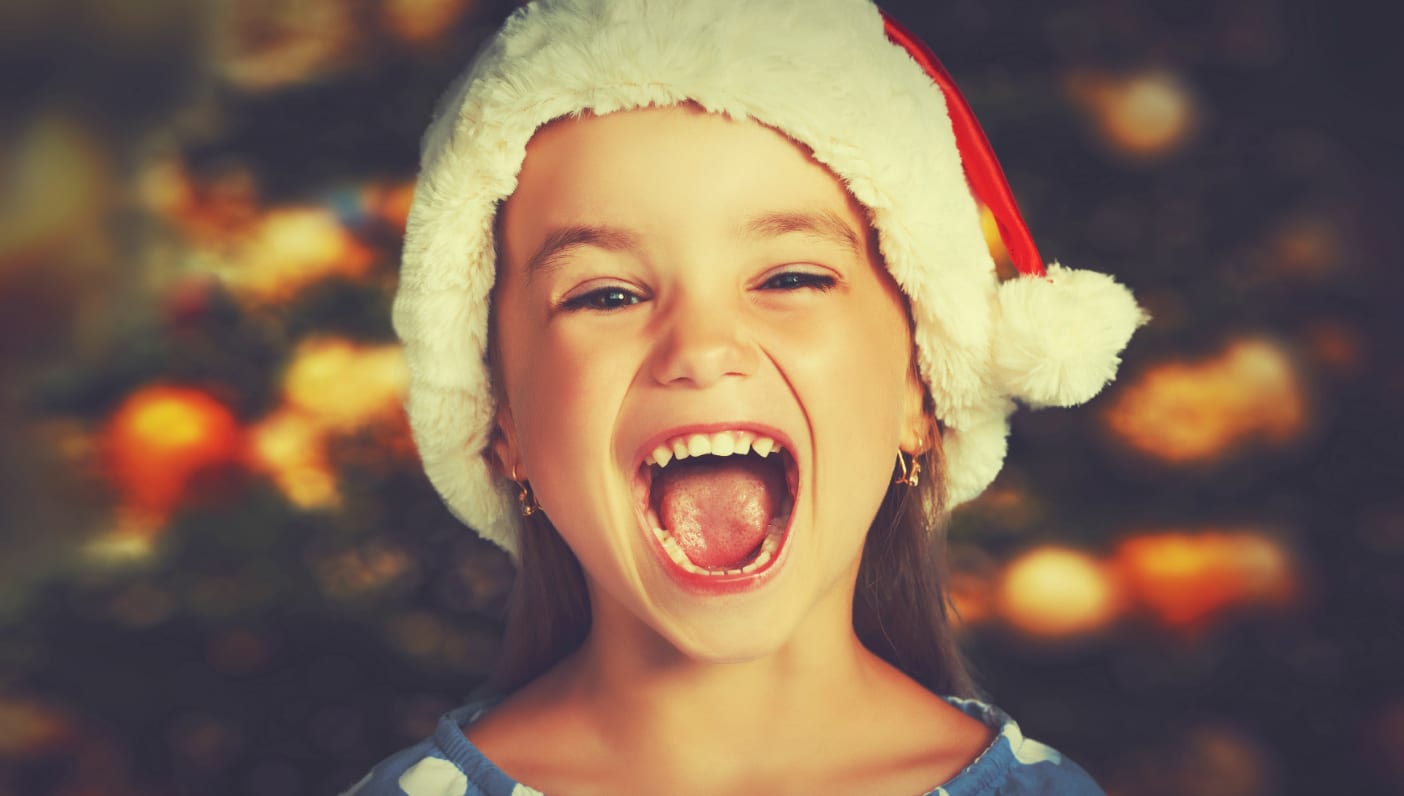 Photo via iStock
I used to work as a nanny. Not only did the experience perfect my s'mores-making skills and reconnect me to the thrilling game of manhunt, it also illustrated the importance of nourishing an inner child. Kids look at the world with a sense of wonder and indispensable curiosity—a sense that, as adults, we may find it hard to replicate.
For many, work schedules and intense routines preclude indulgence in carefree activity. And yet studies have shown that play is just as important as sleep or exercise. Engaging in play helps to decrease stress, which allows us to be more compassionate and productive people.
So this year, take some gifting advice from your inner child by encouraging the art of play in those you love. These presents come from a kid's heart, and help inspire your loved ones to celebrate the part of themselves that still longs for a snow day.
The Art Project
The inner artist and the inner child have a lot to say to one another. Kids often create without worrying about the end result—the act of creating itself is chimerical, full of whimsy and possibility. In addition, art has been proven to be therapeutic, offering our adult brains a moment to calm down.
The highly-popular adult coloring books are a great gift choice, as are mandalas and henna tattoo kits. The focus used when making art helps ease the mind and inspire innovation.
The Playdate
Part of my nanny-duties included me driving the kids to playdates, two to three hour blocks of time during which their only mission was to connect with another small human. Surprise a friend with a spontaneous road trip, a wine tasting, concert tickets, or a trip to a new restaurant. These "adult playdates" are just as fun now as they were when you were a tot.
Not only are you fueling your inner child, but you're gifting a loved one, and yourself, with the opportunity to connect and communicate. Don't neglect something even if it seems totally ridiculous… A game of dressup can turn into an impromptu photoshoot!
The Throwback
Here's a secret: I read a children's chapter book about once a month. Something about Judy Blume and The Babysitter's Club rekindles a sense of innocence (and triggers vivid memories of eating microwaved nachos in a bean bag).
Throwback gifts, which could include children's books, a polaroid camera, or a board game, make us feel all warm and cozy for the days of Full House and funfetti. John Stamos not included.
The Treat
Most kids don't stress themselves over calories. And while I'm not knocking nutrition, I am also a huge advocate of pizza parties and cookie dough. Eating mindfully is just as important as eating healthy, and when you gift a treat, you allow the person a moment to savor some of their favorite flavors.
A little creativity can help you personalize your treat gift. These ice cream sundae kits are adorable, as are these gourmet marshmallows, gifts for the home chef, and home-brewed kombucha.
The Adventure
One of the things that makes childhood so exciting is that you're always trying things for the first time. Help your friends find a similar sense of exploration with the gift of a brand new experience.
Acro-yoga or surfing lessons are great options, as are writing or pottery classes. For the daredevils in your life, a skydiving lesson (you might even want to join them), is certainly something they'd never forget.
Gifting a friend's inner child gives him or her a little room to indulge in whimsy and imagination. You're only young once, but you can be young at heart forever.
—
Amanda Kohr is a 25-year-old writer and photographer with a penchant for yoga, food, and travel.  She prefers to bathe in the moonlight rather than the sun, and enjoys living in a state of the three C's: cozy, creative, and curious. When she's not writing, you can find her driving her VW Bug, looking for the next roadside attraction or family diner. She also roams the internet at amandakohr.com and through Instagram.