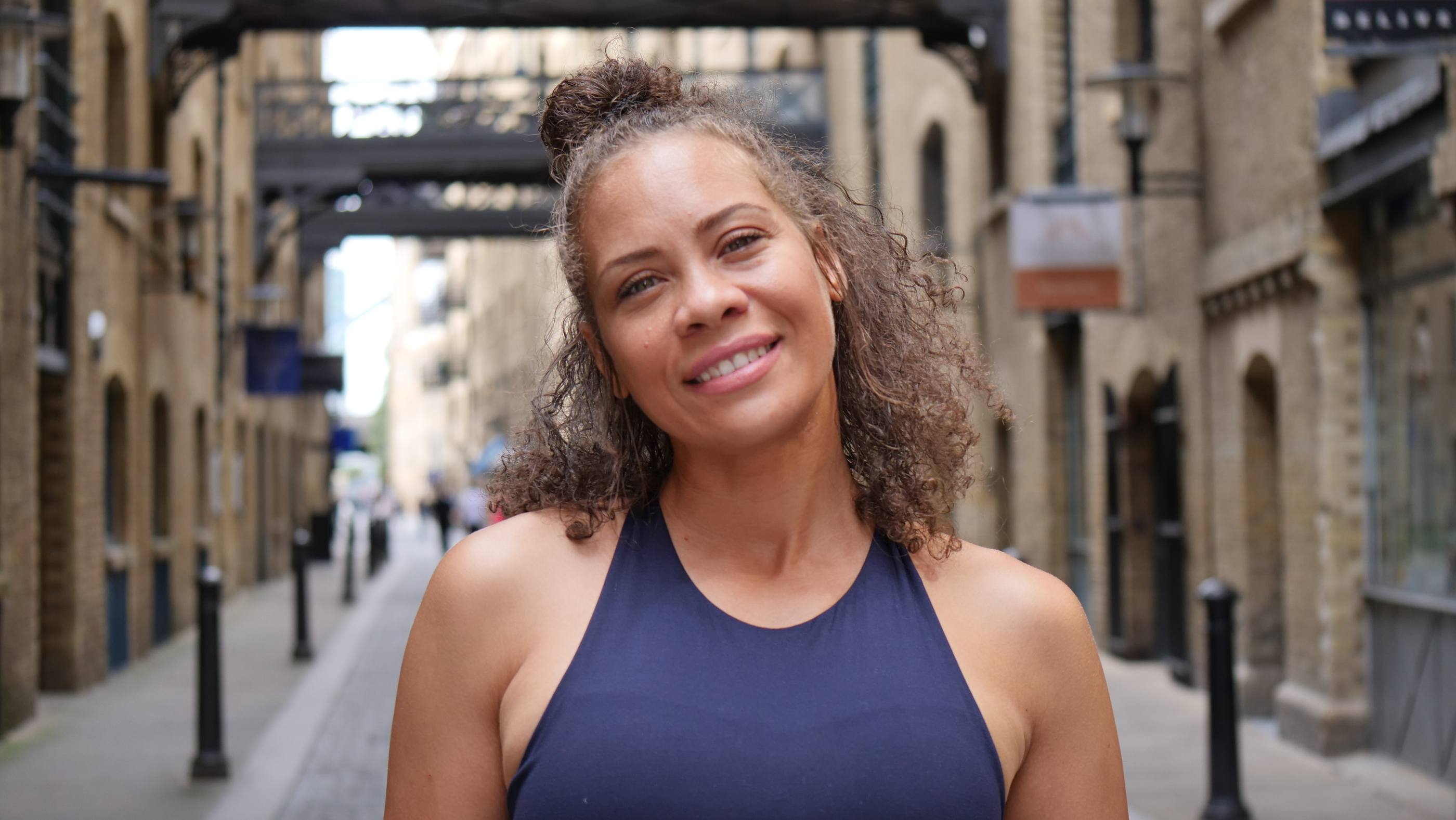 Join Emma Obayuvana's weekly classes on Wanderlust TV as she takes over the virtual Live studio with Low Impact HIIT workout every Thursday at 1.00 PM EST / 10.00 AM PST / 6.00 PM GMT.
Emma is passionate about any form of movement that feels good, whether it's dance, walking, yoga, running, strength training, or a combination of all. Her belief is that movement is key, and through it, we can greatly improve our physical and mental wellbeing. Emma's mission is to empower and bring joy and fun through fitness, the ultimate goal is to make you feel good about yourself.
---
Have you always been passionate about working out?
I have always found solace and joy in movement, first in sport, then dance, and then fitness. It's been a natural progression and journey that I am passionate about.
What has inspired you to pursue a career in fitness?
While training myself, I learned so much about fitness, and the transformative power it has not only for the body but also for mental wellbeing. I wanted to share this with others, and found it incredibly rewarding, watching people enjoy themselves, develop and flourish.
It's been almost a year since the world of fitness has turned its necks and heads to digital. Can you reflect back and notice changes in yourself that this transition has carved out, as a teacher and as a student too?
It has certainly been a year of growth as a teacher. I had to learn fast! The biggest change for me is learning how to connect and project my energy via digital classes whether it's on-demand or live. This really reinforced to me the power of words and how we choose to use them in our sessions. How to motivate, entertain, and encourage with words that are both uplifting and real. Showing my own vulnerability has been a great way to get closer to my students also.
As a student, I was able to take part in sessions that I normally wouldn't have been able to fit into my schedule, it's been fun doing new classes! I have also reconnected back to dance, it's been emotional 🙂
What would be the one piece of advice you could give to the Wanderlust TV streamers to deepen the connection with a teacher during their online practice?
Be open to receive, learn, and think of the teacher just as a human being, connecting with you using movement.
Is there one feeling you always seek your students to leave with?
Feeling of pure gratitude for the body you have, that it is able to move and flow and exercise 🙂
What's your favorite exercise?
Deadlifts.
Squats or lunges?
Squats.
If you could have dinner with an influential persona, past or present, who would it be and why?
No one famous, I'd just love to have dinner with my grandmother.