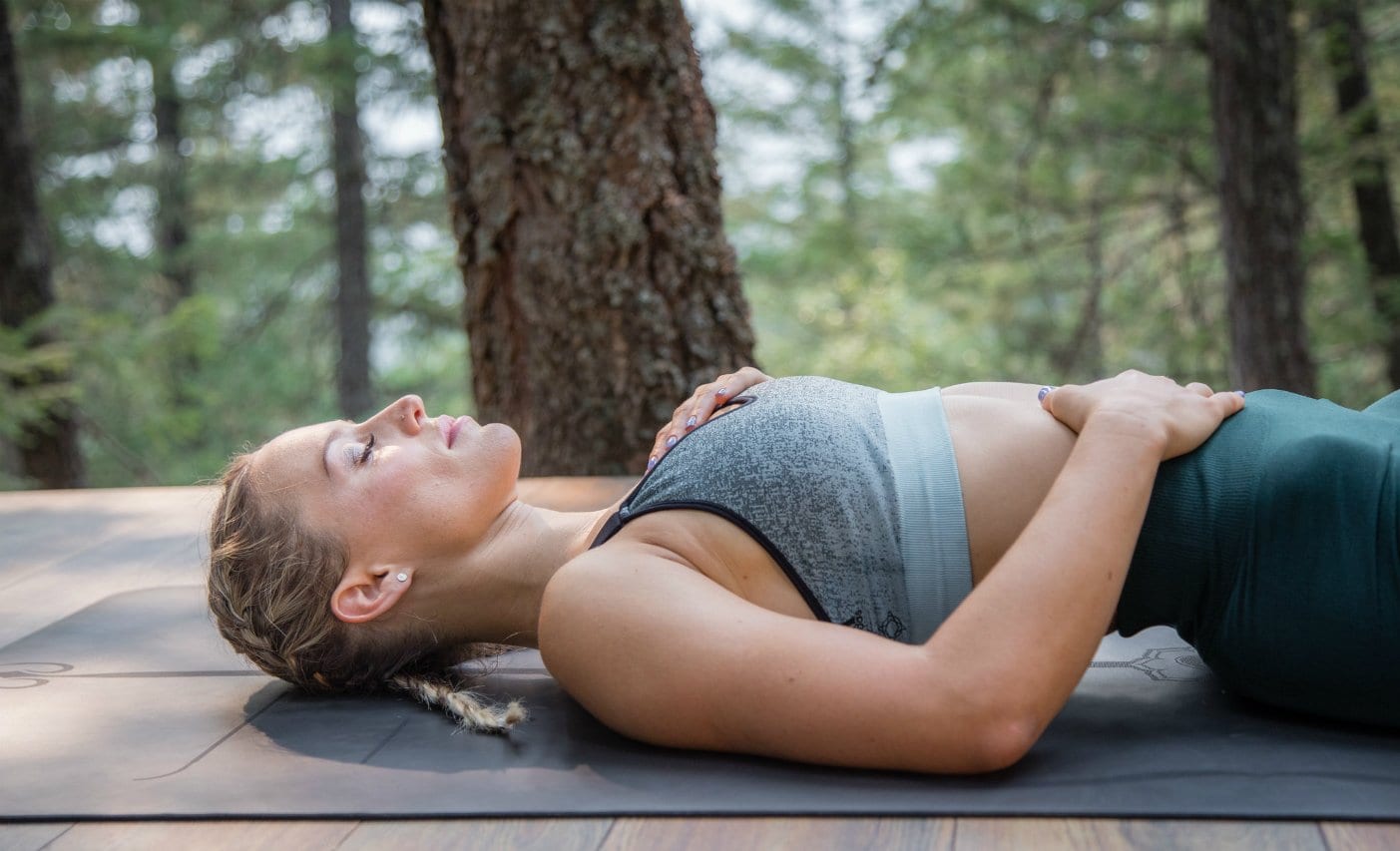 Love the skin you're in. It's a powerful phrase, one that generates different reactions depending on your personal relationship with your body. Instead of preaching why you should love the skin you're in, I will simply share with you how you can be at home with your wild woman (or man) self. Your body is your safest space. Let us learn to treat it that way, come together, and share from our own lived experience and innate wisdom.
Below are three of my personal mantras. Use the the power of these words to help you touch base with your inner wisdom, and to ultimately feel wild. To begin, set up your physical self in preparation to absorb this information. Release the tension in your jaw. Take a deep breath and, with your next exhale, drop your shoulders away from your ears. Sit tall, breathe deep, and read on:
Mantra One: I Wake
When I wake from a night of dreaming, I make it a point to carve out time for sweetness. From the moment I open my eyes I allow myself the space to linger in the "in-between realm" of awake and sleeping. I do not rush this time. I slink out of bed, sometimes literally, belly side down. I slide off the edge of my bed, tucking my head, and as if in slow motion, I fold into the floor below. I extend my arms and legs and take a good long full body stretch. Then I place one hand on my heart and the other on my belly, allow the deepest breath to fall in, and I ask the dreammaker what it's trying to tell me.
"Beauty overwhelms us, enchants us, fascinates us and calls to us."  – F.R Andrew Greely
Then I listen, fully expecting an answer. That time in the wee hours of the morning when my bones lie heavy on the cold ground is arguably the most sacred time of my day. When we are listening, waiting, hoping, dreaming, and lingering it can help us find a moment of gratitude, thus love the skin we're in.
Mantra Two: I Rise
When it's time to rise, I walk slowly, feeling each step as it connects to the ground. I say a prayer of gratitude for the earth below my feet—for her unwavering decision to support and record each step I take on this planet. She is my greatest witness, my record keeper—that is not lost on me. I wander outside (barefoot), and keeping in Rumi's quote, "The breeze at dawn has secrets to tell me…don't go back to sleep."  I feel the breeze on my face and the dirt between my toes. The sun shines down on my closed eye lids and all I hear inside my head is, "this is beautiful."
"Nature is not primarily functional. It is primarily beautiful. Which is to say, beauty is in and of itself a great and glorious good, something we need in large and daily doses. Nature at the height of its glory shouts, 'Beauty is essential.'" – Stasi Eldredge
When we open our eyes and look around, it allows us to soak up the beauty of the world. We can recognize the beauty found in nature as the same beauty that lives inside each one of us. It's good—no, essential.
Mantra Three: I Move
I begin to dance in the sun. First I trace a figure-eight pattern in the dirt with my feet, and allow the wave of motion to move into my hips and ribs. It then transitions into my shoulders and head, and I begin to move free as the wind that blows through my hair.

"If you want to give birth to your true self, you are going to have to dig deep down into that body of yours and let your soul howl. Sometimes you have to take a leap of faith and trust that if you turn off your head, your feet will take you where you need to go." – Gabrielle Roth
My body remembers a time long ago when I was not ashamed for the way I moved. For the way I expressed my joy, pleasure, grief, passion, pain, and how I honored my innate wisdom and rhythms that connected me to everything. To move from that place in me, is to return home to my true self and that makes me love the skin I'm in. Let go of the expectations of others, and allow yourself to move with instinct and intuition.
Wake, rise, and move. These steps, and the mindfulness and intention behind them, will help you to love the skin you're in.
See Chelsey and other teachers at a Wanderlust festival. For more information, including locations and lineups, click here. 
—
Chelsey Korus has been teaching yoga since the age of 15 and draws from numerous movement practices, including: Anusara, Power Vinyasa, Ashtanga, Acro, as well as martial arts, free form dance, and ballet. She brings her joy, wisdom, and exceptional depth of practice to every class.