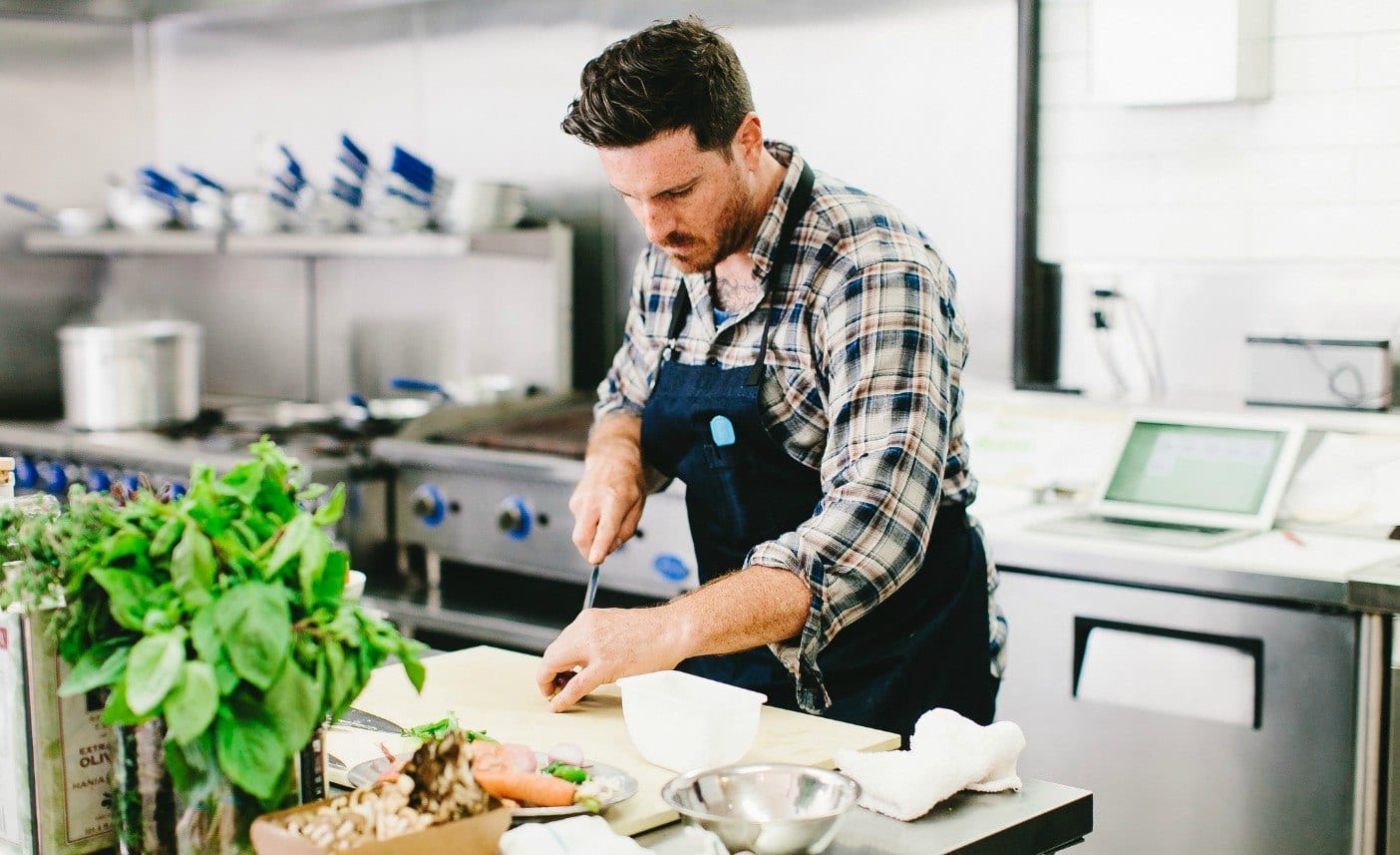 Seamus Mullen is part of the Wanderlust Find Your True Fork dinner series, six evenings of fabulous food dedicated to celebrating various eating philosophies. Click here for more information and to reserve a seat.
---
When Seamus Mullen cooks you a meal, you can be sure that it's been created with the highest level of intention. His experience in both the culinary industry and traveling the world bring forth some to the most innovated and exciting flavors. And furthermore, he mindfully combines health and flavor, so that folks can feel good about his delectable dishes.
This fascination with health came from personal experience. Seamus opened his famed Boqueria in New York City in 2006, a time when the success of his career was in direct opposition with his personal health. After discovering he had rheumatoid arthritis and a near fatal attack on his lungs, Seamus turned to his love of cooking as a vehicle for healing. His diet, he learned, was a big factor in his overall health.
Seamus realized that since food was the thing that had caused him so much physical strife, perhaps it could be the thing that would restore his health. He came to align with a style of eating that possessed a strong focus on anti-inflammatory foods, primarily organic meats, healthy fats, and vegetables. Inflammation is directly linked to heart disease, cancer, and other illnesses, and to Seamus, this was a practical and progressive step forward.
Spanish cuisine played a hefty role as well. Seamus traveled abroad to  Spain during college, where he was exposed to a myriad of delicious meals and ingredients. When crafting his eating philosophy, he integrated these influences with whole foods to create renowned recipes. Seamus also developed his three pillars of healthy living: Eating nourishing foods, moving every day, and giving the body time to rest and recover. His latest book, Real Food Heals: Eat to Feel Younger & Stronger Every Day explores these pillars and encourages readers to empower themselves and their health through food.
Integration of the Paleo Philosophy
Seamus's attitude toward eating aligns with that of the paleo diet, named in reference to the Paleolithic era. One who follows a paleo diet eats only foods that can be hunted or gathered, meaning nothing processed. Though every body processes food differently, many believe paleo to be the way in which we are biologically designed to eat. The low-carb, high-protein characteristics make it especially popular among the weight-loss community.
But whether you want to lose weight, or you simply want to enjoy a good meal, it's no doubt that Seamus provides top of the line cuisine. He continues to provide meals that are both healthy and elegant. And if you're ever in the New York area, you can taste some of these foods firsthand. Tertulia, his successful Spanish restaurant, fuses passion with a deep understanding of healthful eating.
Wanderlust Hollywood is honored to host Seamus Mullen as a guest chef in the Find Your True Fork series on Thursday, June 29. The evening will spotlight Seamus's Spanish inspired paleo dishes. Click here to snag your tickets today.
You can see Seamus this year at the Wanderlust Festival in Squaw Valley and Stratton. Also check out his inspiring talk, "The Healing Power of Food" on the Wanderlust Speakeasy Podcast. 
—
Erin Ward is a freelance writer, yoga teacher, and navigator at Wanderlust Hollywood.