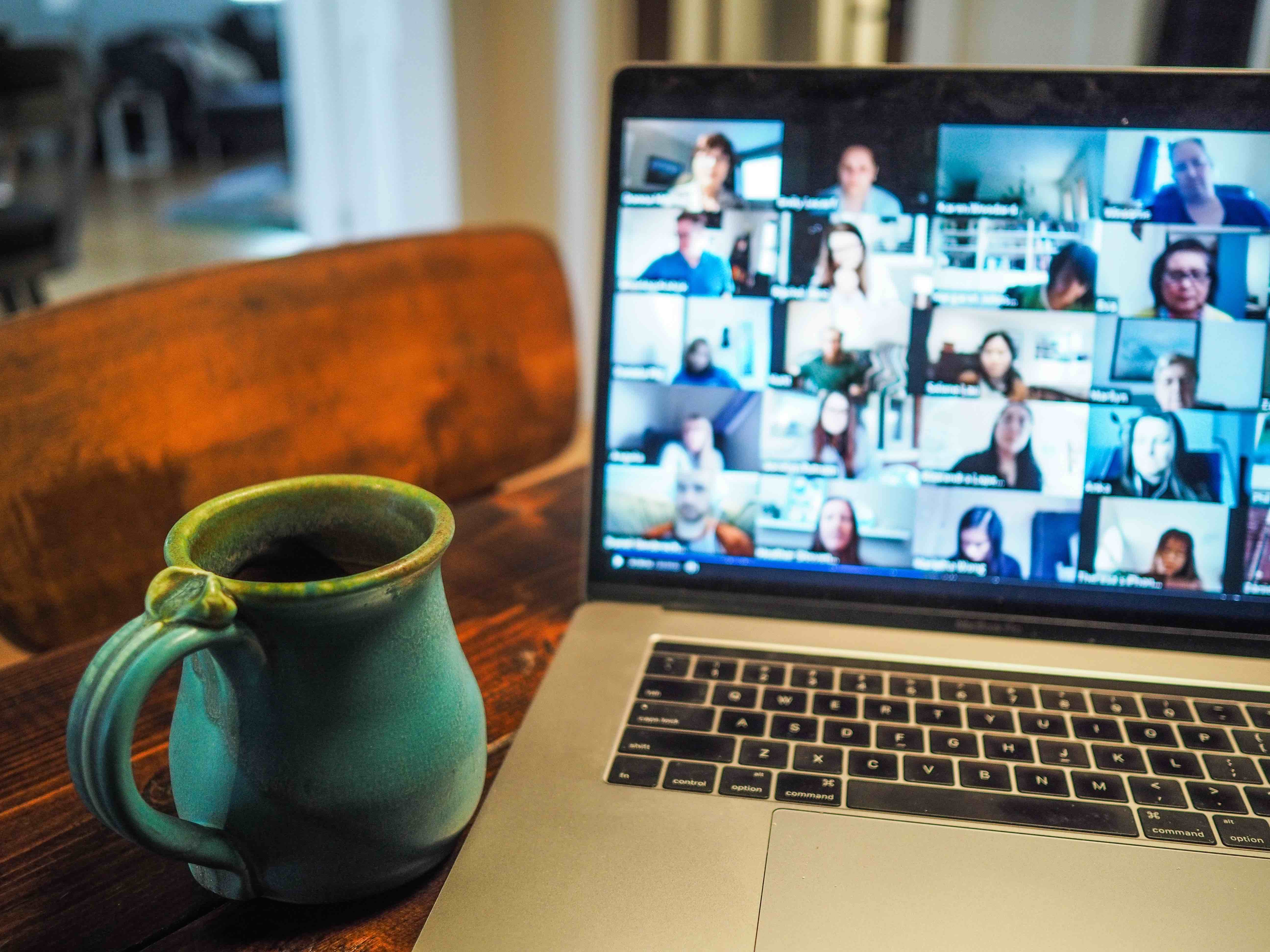 Kate Tellers is the Director of MothWorks, and appeared at Wanderlust Wellspring in Palm Springs to lead story-telling workshops. She here shares how storytelling can help us maintain our social connections even in quarantine.
---
I landed at JFK on March 11th and entered a new reality. One where, for the foreseeable future, we won't be gathering and sharing stories in live shows and workshops. My colleagues and I all come to our work at The Moth because we value the power of human connection through stories. So what happens when suddenly we can't physically be together?
Recently I kicked off our inaugural virtual Moth staff happy hour, inspired by our monthly "Gin O'Clock" in office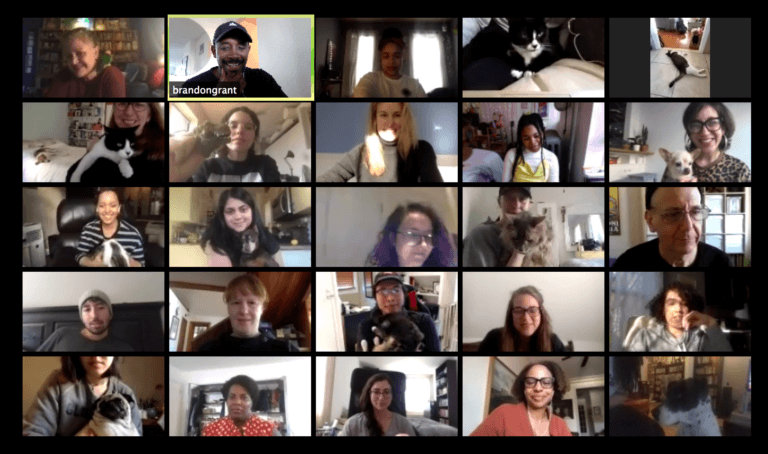 gatherings. It was a hit! Pets got involved.
It reminded me that connecting through story is more important now than ever before. You've got the virtual happy hour taken care of. We're all experts in video conferencing (or should be) by now. We get the value of the mute button.
So from us at MothWorks, here's how to bring story to your next virtual happy hour:
Send some simple prompts in advance. Check out this story wheel OR look for stories of right now guided by these prompts:
Tell us about a time when things didn't go as planned.
Tell us about a moment when you had to figure out a way to do things differently.
Tell us about a time when you found your groove.
Jump right in. Don't worry about polish and, you won't believe we're saying this, craft. Use the stories in this collective moment to connect with your colleagues. Craft comes next!*
Set a time limit (try two minutes)! Pick one colleague to be time-keeper.
End with a toast!
*Our events and workshops, including our new Storytelling Geek Week, a 5-day storytelling challenge, have gone virtual.
p.s.  If you, like me (I'm Kate, Director of MothWorks), believe that laughter is the best hard stop check out this playlist of funny stories for some relief from the chaos.
p.p.s. We know the present moment is full of economic uncertainty. If a full MothWorks program is not a possibility but you'd still like to support our work, simply text GIVEMOTH to 41444 or visit our donation page. Your donation will help us rise to these times and ensure that we can continue to bring you true stories told live when we're on the other side.
—
Hailed as a "storytelling guru" by the Wall Street Journal, Kate Tellers is the Director of MothWorks at The Moth where she has designed specialized storytelling programs with non-profits including the Bill & Melinda Gates Foundation, the Kellogg Foundation and the Ashoka Future Forum, as well as Facebook, Ogilvy + Mather, Nike, Google and the U.S. State Department. She is a regular Moth host and her story, "But Also Bring Cheese" has been featured on the Peabody Award Winning Moth Radio Hour and is in The Moth's book All These Wonders: True Stories about Facing the Unknown (Crown) in bookstores now. Find me at akte@themoth.org to learn more.