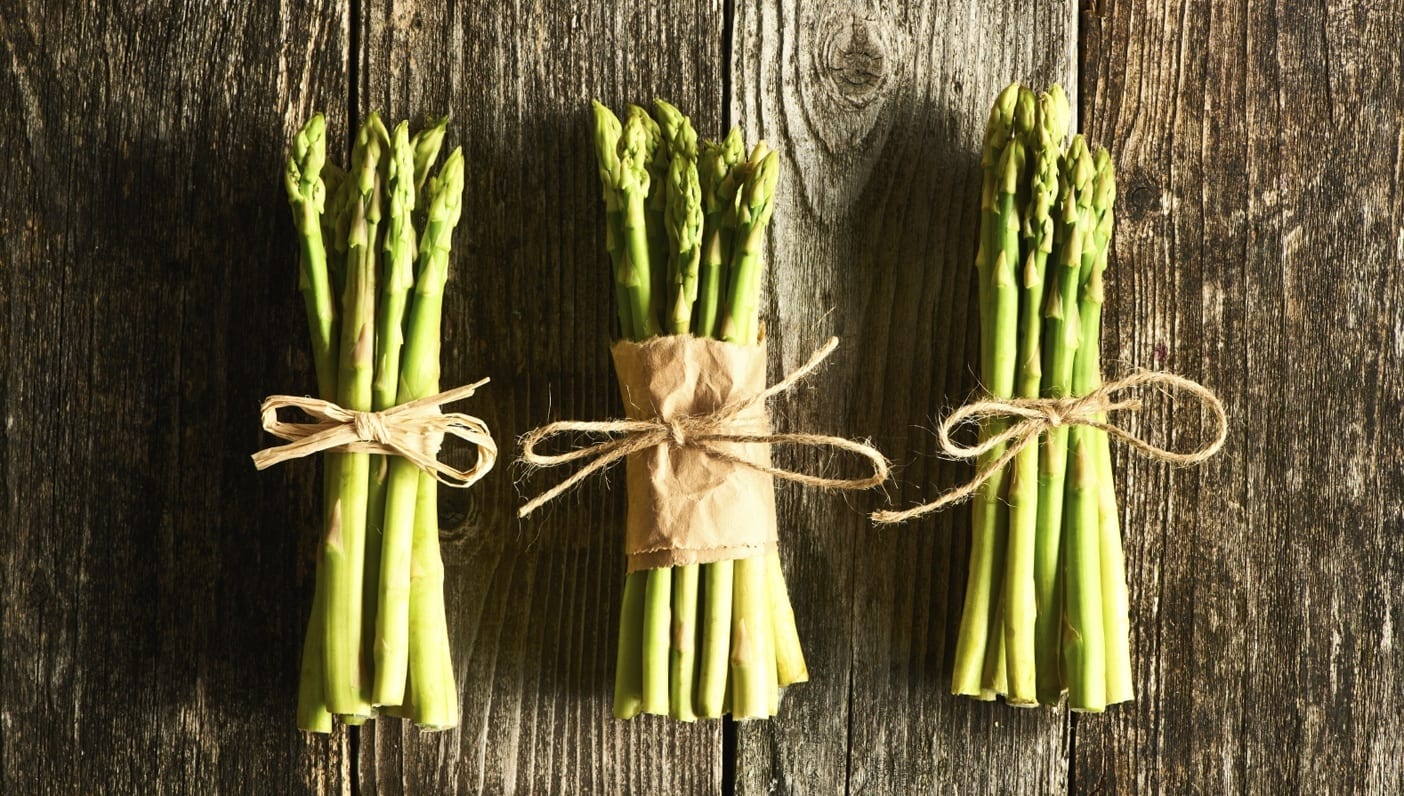 d
As the flowers bloom and the days grow longer, people everywhere come to a budding realization: it's spring! And in addition to weekend picnics and camping trips, spring means an influx of delicious seasonal vegetables. Specifically, asparagus.
Asparagus is a tender stem vegetable that grows from an underground root system. It has been used in cooking for centuries, and supposedly originated along the coastal regions of the eastern Mediterranean and Asia Minor. Greeks and Romans loved asparagus for its flavor, texture, and alleged medicinal qualities. During the Renaissance, Italians considered the vegetable a delicacy, and its popularity came to represent elegance and luxury.
Now anyone with a backyard can grow asparagus. This is wonderful, considering the health benefits that come along with this spring veggie. Asparagus spears are low in calories and a rich source of folate, provide a moderate dose of dietary fiber and antioxidants, B-complex vitamins, antioxidants, and vitamin K, copper, iron, and more.
And it's versatile! Below we've assembled some of our favorite asparagus recipes to help you craft a nourishing spring meal.
from How Sweet Eats
A perfect appetizer or weekend snack, these crispy strips transform asparagus into a cheesy and seemingly-indulgent treat. Consider them to be an asparagus "french fry" and serve them at a potluck, dinner party, or brunch.
from The Fig Tree
Literally translating to "spring", primavera is a traditional Italian dish used to honor the changing seasons and spring veggies. And while most primavera recipes are filled with feta, this recipe comes along with a vegan option for those looking to avoid animal-based products.
from Eats Well With Others
With spring comes picnics, and with picnics come pasta salad. Inspired by the flavors of Tuscany, this pasta salad is loaded with bright and earthy flavors, including Kalamata olives, pesto, cherry tomatoes, and, obviously, asparagus.
from Shoots and Roots
This tart is the edible definition of elegance, combining rich Gruyère with puff pastry and asparagus to create a warm and satisfying appetizer or lunch. Despite its seemingly "fancy" appearance, this tart is simple, and only utilizes six ingredients that can easily be procured at your local market.
from Feasting at Home
A vegan pot pie?! Yeah, we were pleasantly surprised, too. Create a cozy spring evening as you craft up this beloved comfort recipe, but using entirely vegan ingredients and fresh asparagus. Don't forget the tarragon and mustard; they add the perfect amount of tang.
from Ambitious Kitchen
We couldn't not include a roasted asparagus recipe; it's one of the tastiest and healthiest ways to serve up this spring veggie. It's simplicity makes it the perfect side to whatever you've got planned for dinner, but you may also find yourself snacking on the flavorful spears all on their own.
from Deliciously Ella
A greener and vegan version of potato salad, this recipe combines a handful of spring veggies and avocado with a drizzle of an apple cider vinegar and lime vinaigrette. The end result is a creamy and vitamin-packed salad perfect for a party or backyard feast.
from Julia's Album
Asian recipes may look intimidating, but their frequently dairy-free ingredient lists make them both simple and nourishing.  Rather than go for takeout, serve up your own salmon dinner with a flavorful honey and soy sauce and asparagus. You can even make this recipe gluten-free and swap out the soy sauce for Tamari.
from 86 Lemons
Don't be surprised by the word "creamy" in this title; this recipe is entirely vegan and gluten-free. These cakes are the ultimate comfort food and yet still provide dozens of vitamins and minerals. It requires some time in the kitchen, but the end result is a satisfying meal for both the soul and body.
from Lunch Box Bunch
Gone are the days when vegans have to avoid salad sandwiches. This recipe is a soy-free, vegan version of the classic egg salad, but using cashews to create that creamy sandwich experience. Asparagus and jalapeño add flavor and heat, and the sandwiches go wonderfully alongside a glass of something cold. Tea party approved!
—
Amanda Kohr is a 25-year-old writer and photographer with a penchant for yoga, food, and travel.  She prefers to bathe in the moonlight rather than the sun, and enjoys living in a state of the three C's: cozy, creative, and curious. When she's not writing, you can find her driving her VW Bug, looking for the next roadside attraction or family diner. She also roams the internet at amandakohr.com and through Instagram.