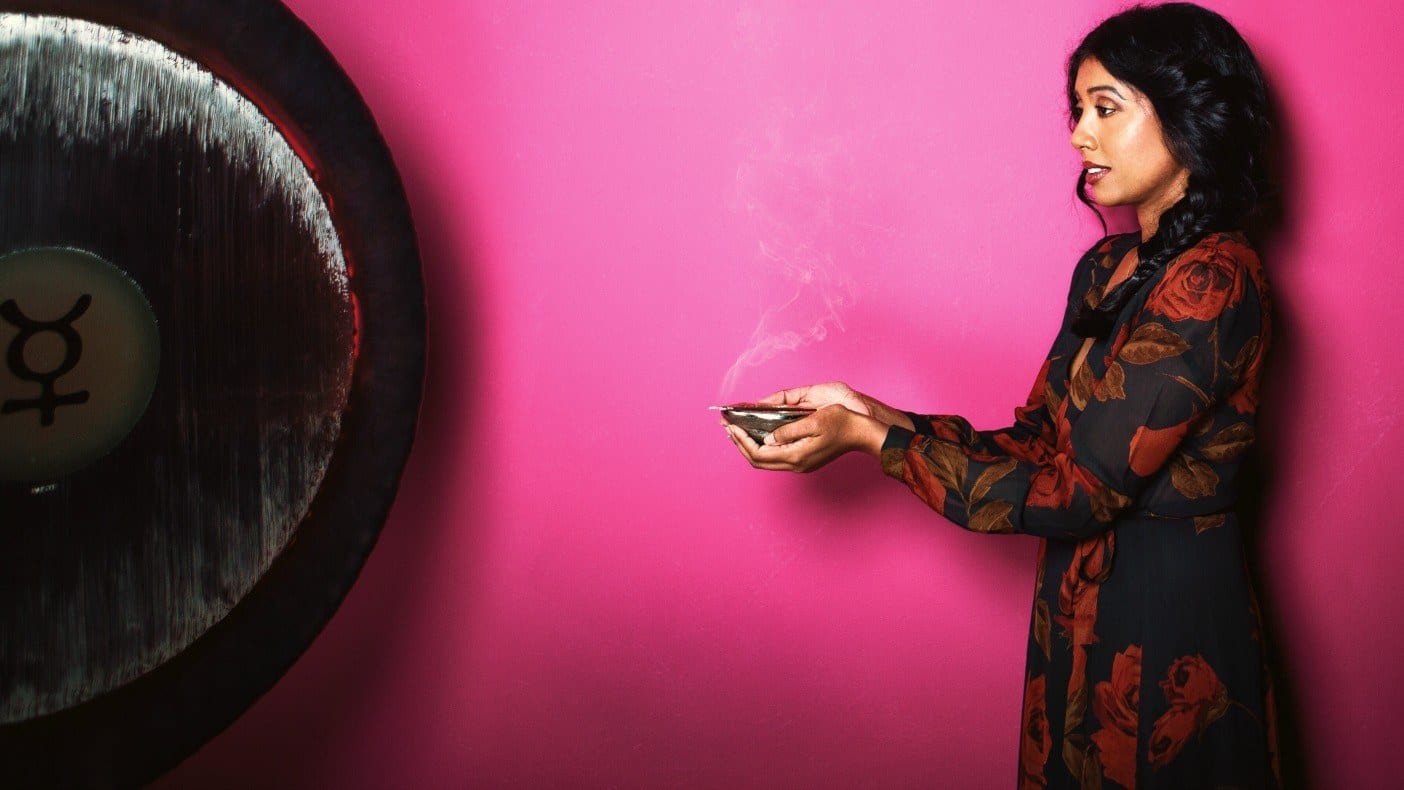 Experience a soundbath at a Wanderlust Festival! With 2-day city Festivals and mountaintop retreat Festivals in gorgeous ski resorts across the country, there's a Wanderlust for anyone. For tickets and more information, click here. 
---
Modern-day alchemist, Ambi Sitham, has dedicated her life to healing others. 
Since she was a young girl, Ambi has been a self-proclaimed alchemist, stating that she was always drawn to the idea of turning people's trauma and pain into something that served them. It was during this time that she became fascinated with lunar cycles, an important consideration for both medieval and modern alchemists. She used this interest to fuel her journey into alchemy and sound healing, and now regularly works with a multitude of individuals in an effort to help transform lives.
"It is both a spiritual and creative process that allows us to either manifest what we desire, or to transform what is seemingly undesirable into what is desirable," says Ambi when asked the meaning of alchemy. Part of Ambi's philosophy is that this work extends beyond individual change, and rather lends way to inspire positive, global action. 
Healing and the Power of Sound
Much of Ambi's work is healing through sound. This iconic alchemist uses planetary gongs, chimes, and quartz crystal bowls—each attuned to a different note that represents a chakra/energy point in the body. Sound healing is a popular form of transformation, and has illustrated the power to relax practitioners, lending to decreased levels of anxiety and stress and increased immune systems. 
For Ambi, sound healing presents an access point to relaxation and deep healing of the nervous system via intelligent sequencing of frequencies and vibrations. The power of sound is such that, according to Ambi, it can change brainwaves from beta waves to alpha (relaxation), theta (meditative state), and delta (sleep) waves, provoking calm and settling the mind on an unconscious level.
Each of Ambi's soundbaths is a completely different experience. A student's mental, emotional, and physical state can also affect his or her personal experience. No two sound baths will ever be the same, yet the healing benefits are undeniable.
 "Whether it's your first time or you're a regular, just know that each experience is different and you will receive what you need for your own unique journey of alchemy,"Ambi says. She recommends dressing comfortably, so that the body can fully relax, and in layers because body temperature tends to drop and rise during the experience.
Ambi's personal mission is to share her experience, vast knowledge, and healing expertise with a larger community. We are thrilled to have Ambi join us once again at Wanderlust Hollywood for an evening of her signature sound healing accompanied by her self-blended custom aromatherapy.
—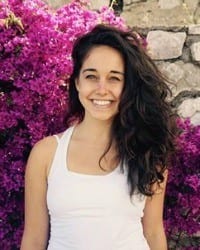 Erin Ward is a freelance writer, yoga teacher, and navigator at Wanderlust Hollywood.