Wanderlusters kayaking at Wanderlust Stratton, 2017
Kayaking is just one of the outdoor adventures you can have at a Wanderlust Festival. 
---
The water is still. You climb into your kayak and wobble as you find balance. You take the paddle, square your shoulders, and scooch the boat into the water. Drift for a moment, free from solid ground. You paddle unevenly for a few strokes, straightening out and getting into a rhythm. You've got it now. Left, right, left, right, left, right. Breath in, breath out, breath in, breath out.
The clouds reflect off the surface of the water and you feel like you're paddling through the sky. The sounds of Wanderlust Festival drift away in your wake, and you unexpectedly tap into something you've been playing with all weekend—mindfulness. Breathe in, breathe out. It's hard to worry about things onshore when you're floating out of reach.
Meditation means giving your attention to only one thing as a way if becoming calm and relaxed. That happens naturally with mindful kayaking. The physical exertion, the constantly changing nature all around, and the complete removal from land can help untether the mind from distractions.
The Power of Blue
Studies show interaction with blue space (lakes, rivers and the sea) can reduce stress and promote a sense of wellbeing. It may be the open vistas, the way light interacts with water, or a sensory combination of sights, sounds, and smells alongside the cool splash of water and a breeze touching the skin. Whatever it is, kayakers become truly surrounded by blue space, taking the physical and mental health benefits of both meditation and blue space immersion to the next level. By mindfully experiencing the space, meditation becomes that much more effective.
And then there's that moment where strength is tested, heart pounding, adrenalin pumping… Challenge accepted. Maybe paddling out as the tide started to change was a cinch but paddling back against a receding tide becomes a real workout. Sometimes the water that looked calm from a distance swirls with unexpectedly strong currents up close. There's the challenge of the unknown with each bend of the river, each rocky outcropping that obscures the coastline.
My Kayaking Meditation
One time, new in town, I rented a kayak and headed out to explore some Civil War-era ruins offshore. I was new to coastal waters and didn't think to check the tides, so I found myself far out and paddling back against tide and prevailing wind. Another time, rising floodwaters drastically changed conditions on a short river excursion with my brother. We flipped and lost our boat, but chased it down and finished the adventure—soaked, terrified and elated, exhilarated at our own strength and resilience.
Both meditative and adventurous journeys help you tap into your most authentic potential.
Then there's the mental challenge of staying absolutely still that I faced when I found myself floating in the middle of a school of enormous jellyfish. The thought of flipping over crossed my mind briefly—that sure would be terrible—but I quickly dismissed it. The translucent white orbs flowered all around me. I lost sense of space as I peered down at the descending depths, with jellyfish hovering and shifting as far as I could see. It was mesmerizing. The sense of accomplishment, of victory over danger, of being tested and surviving, sharpened and saved those memories more clearly than kayaking trips where I felt mostly calm.
The Intersection of Meditation and Adventure
Both meditative and adventurous journeys help you tap into your most authentic potential. You can be strong and calm when waters are still. When waters rise, you too can rise and face the situation.
Whether it's a morning paddle through the dawn quiet before the bustle of a busy Festival day, or a multi-day excursion to retreat from the world, kayaking quite literally launches you into a different perspective. With your mind quieted from distractions, tune into the soothing sounds of the water, the plants and animals all around you, and the strength in your muscles as you pull yourself smoothly through the water and whatever unexpected vistas life has in store up ahead. Left, right. You're got it now. Breath in, breath out. As soon as you leave solid ground, you've arrived.
—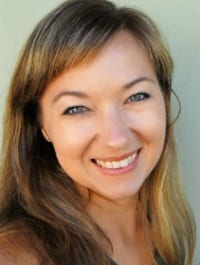 Mari Krueger is a freelance writer and photographer based in Kailua, HI. The perfect day includes family, stand up paddle boarding, and being outside at sunset. She loves hopping on a plane to meet her favorite sailor in port. Follow her at Mari's Passport Diaries and Instagram.