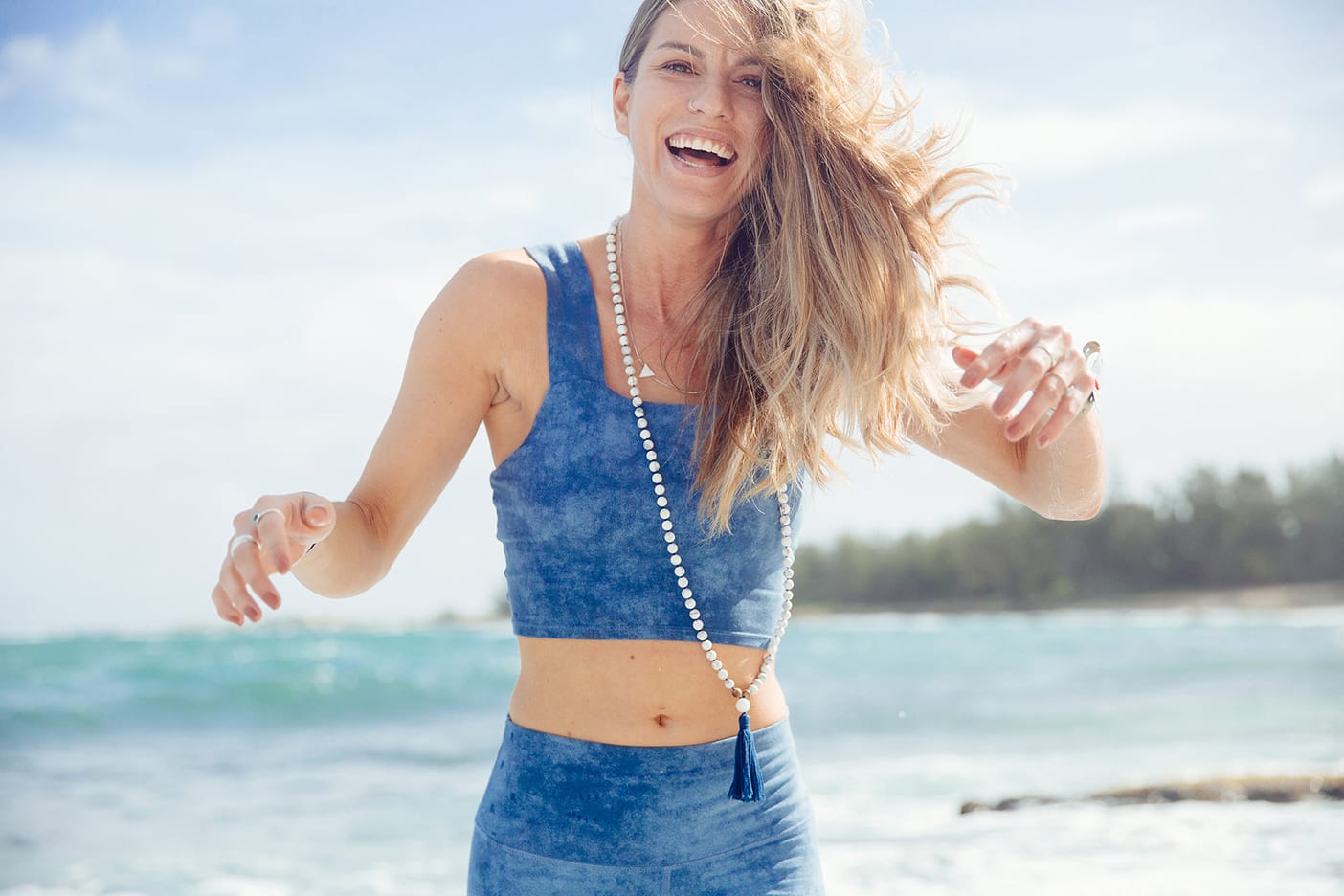 Photos by Melissa Gayle.
Want even more opportunities for adventure wellness? Tickets for Wanderlust O'ahu are on sale now. 
---
If your version of a good day begins with a surf sesh alongside a Hawaiian sunrise and ends with a Yin and Reiki class led by an herbal healer, you're part of what we call Adventure Wellness." Adventure wellness enthusiasts love outdoor yoga classes, playing around on a stand-up paddleboard, and letting the salty sea water blanket their pores. If this speaks to you—read on.
To satisfy our adventure wellness readers, we've collected a handful of our favorite studios, brands, schools, and yoga activities in the Pacific area. Classes are littered throughout Southern California and Hawaii—perfect for those traveling to Wanderlust O'ahu or on their own version of an oceanic exploration. Check out some of the places below to start planning your next adventure wellness endeavor.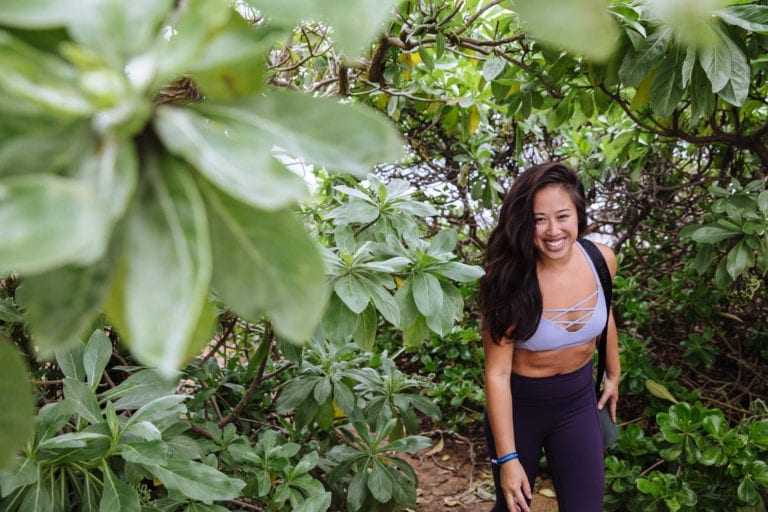 Follow the yellow brick yoga mat down to The Wellness of Oz, where you'll meet Ozzie the herbal healer. The studio, located in Burbank, Los Angeles, is a dynamic, family-friendly space, offering a myriad of classes including (but definitely not limited to) slow flow Vinyasa, Kundalini, and restorative. In addition to yoga, Ozzie offers Reiki healing, nutritional assessments, and personal training, making this a one-stop shop for all of your adventure wellness needs.
Kaia FIT is a woman-owned, woman-focused fitness club dedicated to creating powerful bodies and minds. They focus on team efforts, using compassion and community to help members achieve their fitness goal. The schedule includes cross-training and power-centric classes to inspire cardiovascular endurance, stamina, strength, flexibility, power, speed, coordination, agility, balance, and accuracy. Workouts are designed to keep the mind moving and the bodies guessing—expect to feel present and invigorated if you pay them a visit.
Located on Ewa Beach, Hawaii, this gorgeous studio appeals to those looking for variety within their yoga practice. YOGA4EWA offers a plethora of choices; pick and choose from Hatha, traditional Ashtanga, Vinyasa fusion, or the beloved sunrise Vinyasa at 7:30. Need some Vitamin D? You're in luck, as one of their four locations hosts classes in an outdoor cabana. If you're really looking from some outdoor adventure, you might want to consider one of their epic surf retreats—the next one goes to Bali!
Meet Girls Get Outside, the lifestyle brand dedicated to women who love to be—well, you guessed it, in the great outdoors. They're all about inspiring women and girls to be their best, bravest, and most adventurous selves through their blog, events, and ambassador program. It's a great way to meet other likeminded ladies and develop lifelong or long-distance friendships that encourage you to unplug and indulge your wanderlust.
Relieve stress, get fit, and feel good: that's the motto behind Yoga Loft Hawaii and we couldn't agree more. These beautiful studio appeals to a wide demographic, offering Ashtanga, restorative flows, various vinyasa flows, barre, and chakra-focused flows. Our favorite might be the Reiki and Yin Yoga class—the combination of energy healing and Yin yoga is the perfect combination for settling likely the most peaceful night of your life.
Welcome to Hawaii's premier SUP floating yoga studio. Yup, that's right, Yoga Kai is less about location, more the incredible experience of doing yoga on a paddleboard. But there classes go beyond traditional SUP—you can expect SUP Glowga, a nighttime experience on a paddleboard that is literally glowing as you float through the water. They also offer private classes if you're thirsty for a one-on-one, or teacher training if you're looking to spread the SUP Glowga love. Either way, they're an adventure junkie's dream come true.
We love Silent Discos. We love beach yoga. And since Yoga in Hi Places thought to combine the two, we love them a lot. If you find yourself in Kapiolani Park, you'll definitely want to consider one of their signature evening yoga classes. Groove and flow to the beat as the music permeates your mind and body, creating a unique yoga experience that might just transform the way you approach your practice. (P.S.: You can hire them for events, too, so consider this if you're looking for a unique birthday party or company bonding experience. )
Hawaii Yoga Institute is for adventure wellness enthusiasts looking to take their yoga practice to the next level. If you want to become certified to teach yoga in Hawaii, and you're crazy about learning alternative styles, Hawaii Yoga Institute might be your match made in heaven. The curriculum is incredibly diverse, providing students with a multitude of styles including Hatha, Vinyasa, SUP, partner yoga, restorative, pre-natal, kids, yoga dance, Ayurveda, yoga therapy, and flow arts. Located in Honolulu, they try to make it super easy for students to find affordable housing. You'll have so much fun you'll think you're on vacation.
It's rare for us to put a person on our list, but we have to talk about Yumi Hi. Working with Yumi (either privately or in one of her classes) is a must-do for anyone serious about their SUP yoga. Yumi came to SUP after combining her love of surfing with her love of yoga, designing her own sequences based off what felt good when working on her board. When she's not teaching, Yumi is also a water fitness instructor, personal trainer, and acrobatic and aerial dance teacher. Getting to one of her classes ensures a well-rounded yogic experience. (Psst… you can catch her Wanderlust O'ahu!) 
Hikina Yoga is the quintessential Hawaiian yoga studio. The adorable studio offers a delicious amalgamation of classes, including the iconic Rocket Yoga, invented by Larry Schultz, AKA the Grateful Dead's personal yoga teacher. The style is a series of postures that utilizes that meditative flow-style of Ashtanga at a faster pace. Hikina shares Larry's philosophy, and are dedicated to making yoga as spiritual as an experience as it is physical. Go inward, get deep, and move your body.
There's something about the combination of sweat, spirituality, and strength that make a hot yoga class feel so darn amazing. Hot Yoga by the Sea is no exception—these heated classes are designed to be approachable and rewarding, making them great for folks intrigued by hot yoga but who haven't yet dipped their toes into those "warmer waters." Those short on time might want to consider the 30-minute boot camp, an energetic and challenging class with an easy-to-follow sequence. If Yin or slow-flow is more your style, they've got that too. It's truly a place with something for everyone.
The ocean is your yoga mat with YOGAqua. From group classes, to private lessons, to teacher training, YOGAqua makes it so that folks of all SUP levels can reap the benefits of this delicious style of yoga. The easygoing and fun attitude make it a great space for SUP newbies, but there's always an opportunity to challenge yourself and go for that handstand. They may only have locations in Marina Del Rey and Ventura, but YOGAqua travels as well. (You can also catch them at Wanderlust O'ahu!)
Where are your favorite spots when traveling the Pacific? Let us know in the comments below!
—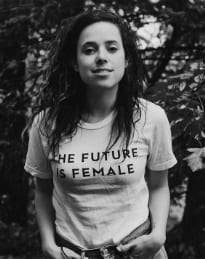 Amanda Kohr is the Senior Content Editor at Wanderlust. You can find her exploring new highways, drinking diner coffee, and on Instagram.