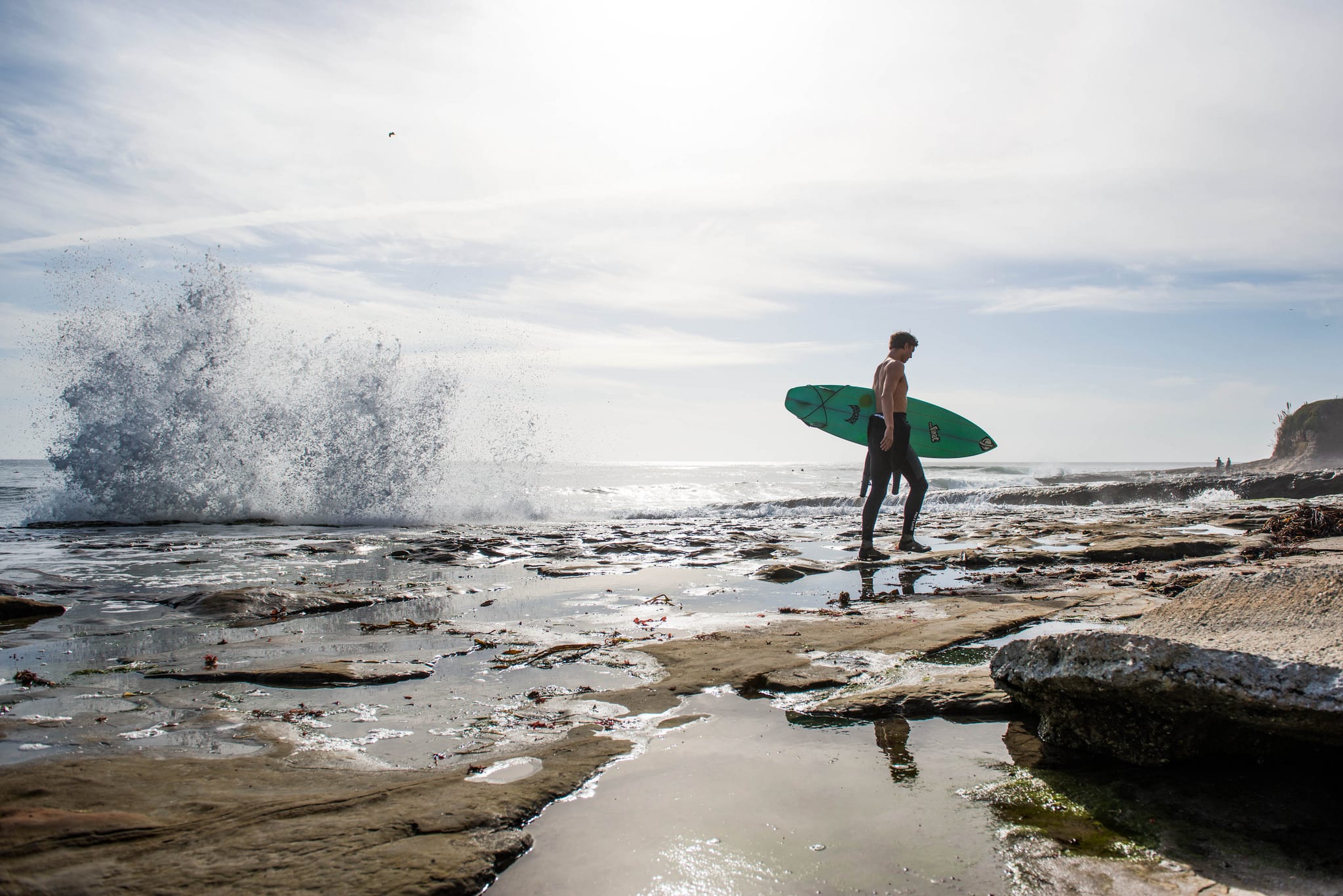 Photo by Ali Kaukas
---
Attention victims of wanderlust: 2018 is just around the corner, and it's ready for your adventures. What mountains are you planning on climbing? Which country's cuisine are you dying to try? And who (if anyone) is coming with you?!
A new year means a fresh slew of travel opportunities. This year, we suggest resolving to become a better travel ambassador. Whether you're looking for a few weekend getaways, or planning a round-the-world exploration, these travel tips will help you bring out your best globetrotter.
Set an example by using your vacation days. For whatever reason, utilizing vacation days may seem like a weakness. Many of us want to look like hard workers, and so we don't take any time off. But "vacation" does not need to be a shameful word. If you feel guilty taking vacation, acknowledge the feelings but remind yourself that taking a break from work allows you to reenter a more relaxed and productive person. Also, the more we use our vacation days, the more we change the negative stigma associated with the word. Be the inspiration for your co-workers. Enjoy the downtime—you've likely earned it.
Learn the language. If you're fortunate enough to engage in some international travel, prepare yourself for any language barriers you might experience. This doesn't mean you need to shell out a hefty wad of cash on softwares or time-consuming classes; simply make it a goal to learn key phrases. Duolingo is an amazing app that encourages 15-minute lessons on a daily basis. This not only makes your travels a bit easier, but it also illustrates respect for the country you're visiting.
Unplug. It can be tempting to bring your electronics along for the ride, and it certainly comes in handy to have a GPS for foreign locations or an e-reader for lengthy flights. That being said, give yourself some space from technology. Enjoy the experience rather than documenting it; you don't always need a photo when you have the memories. 
Embrace participatory and authentic adventures. It's easy to stay in the "American bubble" as you engage on your travels, but don't be afraid of breaking out of your comfort zone. Try the local cuisine, or any activities unique to the culture. Eat off the food cart, or bike through the countryside. Each country (or state) offers its own special adventures, and experiencing a new culture often means trying something new.
Take less and travel light. Every single time I travel, I end up using less than I thought I would. When it comes to clothing, pack only the essentials. It literally lightens your load, allowing for an increased sense of freedom as you savor your adventure. 
Leave your expectations behind. Stereotypes aren't just for people; many of us approach foreign countries with preconceived notions of how it should be or what it should look like. But some of the best things in life take us by surprise. Rather than hold expectations for your travels, allow yourself to be open to the experience. Embracing the unknown often leads to the some of the best memories.
Represent your hometown well. Let's change the "ugly American" stereotype and start showing other countries our best selves. Express gratitude to the waitstaff of each restaurant, and be polite if you're having trouble with the language. In my experience, natives are happy to help if you treat them with proper respect.
Be more patient with transportation. And on that note, let's not forget the kind folks working at the airport or train station. Delays and cancellations happen; it's a bummer, but it's by no means the end of a good time. If there's a bump in your travel plans, take a deep breath and continue to treat the staff with patience and compassion.
Make friends with the locals. Websites like AirBnB and couchsurfing make it easy to get in touch with a country's residents. Meeting the locals can help introduce you to some of the best restaurants, museums, parks, and so much more. It's also fantastic to sit down and have a conversation with your hosts, as this allows for a healthy and fun exchange of cultures.
Be your own guide. When your friends find out that you're traveling, they may tell say, "Oh, you simply must do _______," or "Your trip won't be complete without _____." While it doesn't hurt to investigate their suggestions, remember that it's your vacation. You may prefer checking out the country's live music scene over the art museums, and that's totally OK. Don't be mad at yourself if you don't hit some of the tourist hotspots. After all, it's your time off, and you should enjoy it!
Don't brag. While it can be tempting to talk about your vacation for weeks after it's over, don't go overboard. Your friends might not be as lucky as you are when it comes to traveling, and you don't want to rub your adventures in anyone's face. If they ask, answer honestly and politely, but try to keep a humble attitude.
Never forget: traveling is a privilege. While everyone deserves a break every now and then, being able to afford to travel is a gift. As you embark on your adventures, find small ways to express gratitude. Thank a helpful stranger. Absorb the moment. And remember: when traveling, every experience is good for something.
Happy trails for the new year!
—
Amanda Kohr is a Wanderlust Editor, a writer. and photographer with a penchant for yoga, food, and travel.  She prefers to bathe in the moonlight rather than the sun, and enjoys living in a state of the three C's: cozy, creative, and curious. When she's not writing, you can find her driving her VW Bug, looking for the next roadside attraction or family diner. She also roams the internet at amandakohr.com and through Instagram.