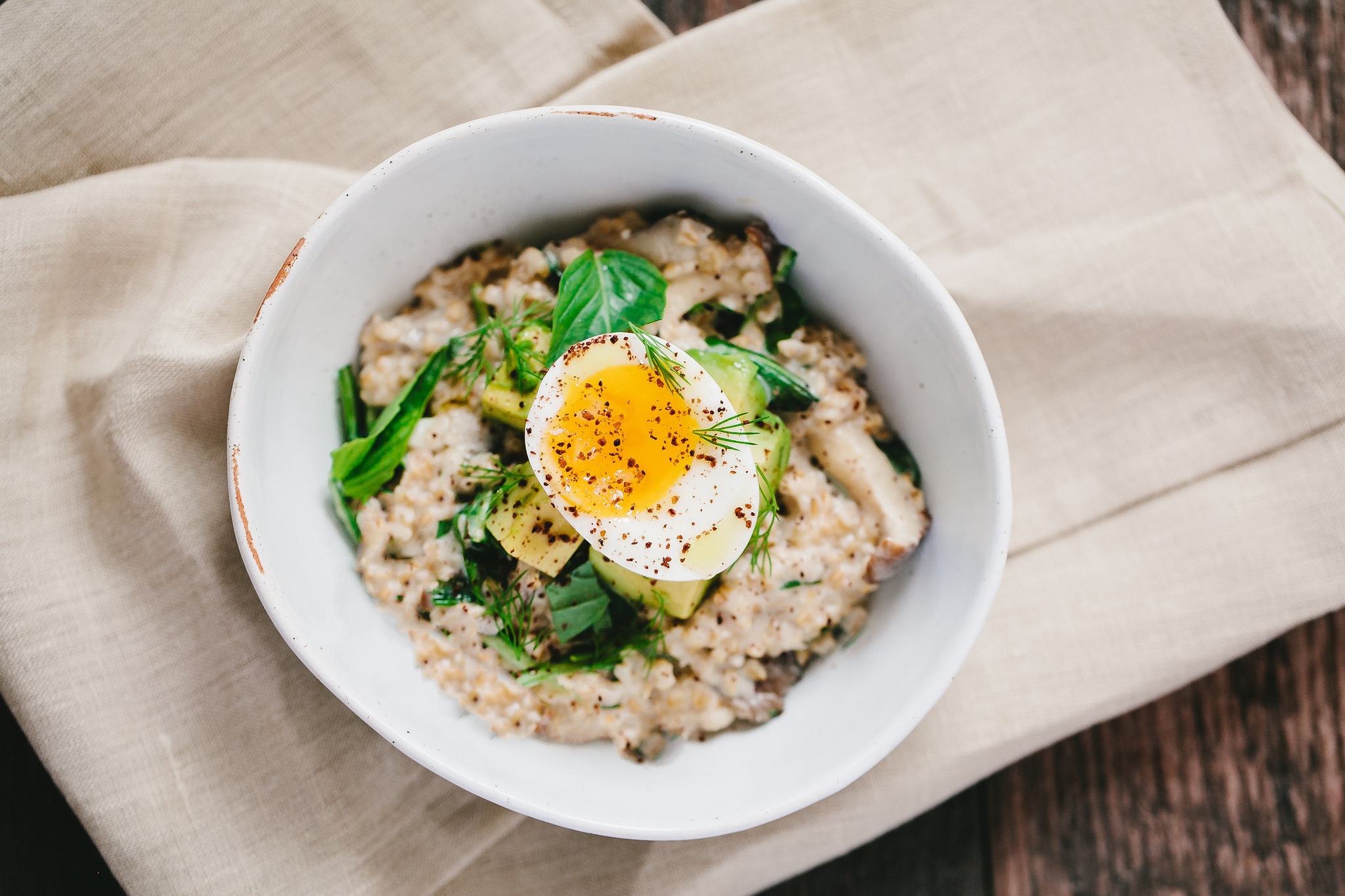 For vegans, vegetarians, and anyone interested in getting as much protein as possible from plant-based sources, hemp is the most versatile ingredient there is. Able to be toasted, ground, powdered, immersed in liquids, baked into any number of dishes or eaten on its own, hemp is a superstar of the highest order when it comes to flexibility. Better yet, it's packed with healthy perks, from its gluten-free goodness and anti-inflammatory properties to its essential amino acids—all nine of them, to be precise. So if you'd like to kickstart your morning with a dash (or more) of pure plant power, read on for ten ways to sneak more hemp into your morning routine.    
Acai Bowl
You know you love your acai bowl with its deep flavor, healthy fats, and tons of fiber. Why not add an extra kick by stirring in some hemp hearts or sprinkling them on top as a garnish? What's more, the color contrast is pleasing to the eye, and who doesn't love a breakfast that's beautiful to look at?
Avocado Toast
Ever the breakfast of choice lately, avocado toast only gets better when topped with hemp hearts or served with hemp powder folded into the creamy avocado spread itself.  Throw in the lycopene from a few sliced cherry tomatoes and it's a colorful, nutrient-packed start to the day. The added crunch also nicely contrasts the creaminess of the avocado, making a multi-textured breakfast experience worth the early wake-up. 
Smoothie
If you're an on-the-go-as-the-sun-rises kind of soul, smoothies might make a regular appearance in your morning routine throughout the week. If so, add a few tablespoons of hemp powder for a protein kick. Blended with bananas and berries, it's a can't-miss combination. (Or go hemp crazy and brew your own homemade hemp milk!)
Oatmeal
Always a classic, oatmeal is a cozy way to begin the day, especially on chilly mornings. Stir some hemp hearts into your overnight oats (or even your quickie microwave packet!) for extra texture, or try adding powder instead if you like your oatmeal thick and packed with power.
Eggs
From baked cups and muffins to stovetop omelets and scrambles, there's no end to the list of ways you can prepare the incredible edible egg to get you going in the morning. Recipes for egg dishes including hemp abound, so find a recipe that suits your tastes and get cracking. (Might we suggest this apple and sharp cheddar omelet?)
Yogurt Parfait
Similar to the satisfying crunch of regular granola, toasted hemp hearts offer a deliciously nutty texture to bite into, so add a few teaspoons of them to your morning yogurt and berries, either with or without the usual granola mix.
Pancakes
When whipped in a blender with rolled oats, eggs, bananas and a few other choice ingredients, hemp hearts can contribute to an ultra-healthy whole grain pancake batter that serves up all the indulgence of a stack of flapjacks with none of the stuff you don't want.
Breakfast "Sausage"
Believe it or not, a combination of hemp seeds, olive oil, kidney or pinto beans, and masa harina (the corn flour used for tortillas) can make for some pretty convincing vegan sausage when prepared with the right combination of seasonings. Experiment with the recipe of your choice and bite into some savory flavors without harming a hair on one animal's head.
Breakfast Cookies
Oh, so you're a devil-may-care, grab-and-go, cookie-in-the-morning kind of person? No judgment. If you want to sneak some extra nutrients into your morning treat, though, look up some hemp cookie recipes and give one a try. No one has to know what's in 'em… Or you can spread the good news and tell everyone!
Matcha Latte
Few things are as creamy, calming and caffeinated all at the same time as a matcha latte. Made from powdered whole green tea leaves, this catechin-packed treat is made even healthier with the addition of hemp protein. The earthy flavors of the matcha powder and hemp protein mingle well, so add a teaspoon of each to your stove-warmed milk of choice, then sweeten to taste (if at all), pour into a mug and raise a toast to your new favorite drink.
Regardless of your breakfast poison, starting the day off with hemp is such a delicious way to fill your vessel with good things. Hemp, hemp, hooray.
At Manitoba Harvest Hemp Foods, we believe in living life with bold hearts and open minds. Passionate and purposeful in our pursuit of better nutrition, our restless curiosity motivates us to uncover delicious new paths to health and well-being. That's why we're obsessive about bringing the freshest, highest quality hemp seeds from field to table. Our products include protein and omega-rich Hemp Hearts, hemp snacks, and hemp protein powder.