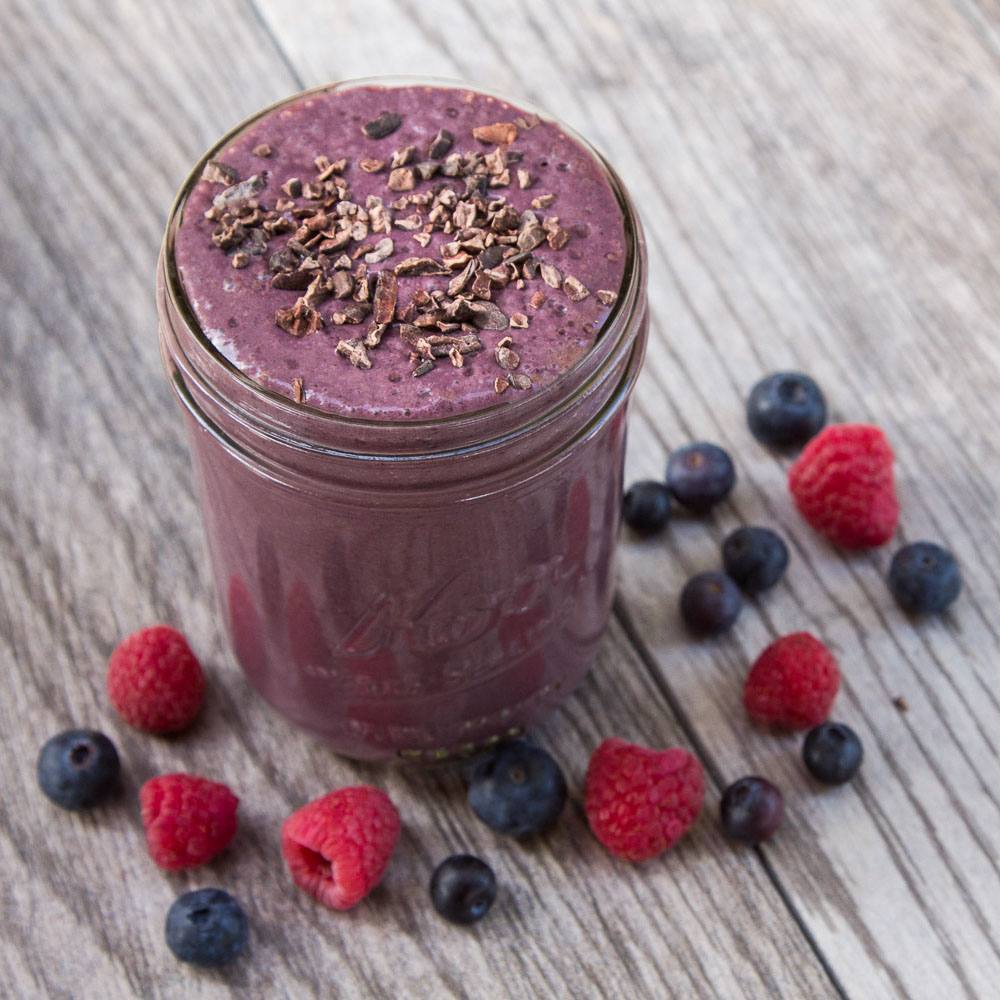 My absolute favorite smoothie products right now is Philosophie Superfoods. Instead of buying 10 different bags of my favorite superfoods, I can buy one bag with all I need. I love and own all of their flavors, but lately my favorite has been the Berry Bliss.
Here's the recipe below. It's beyond delicious.
Ingredients:
2 heaping spoonfuls of Berry Bliss Philosophie Superfood Protein blend

Almond milk or coconut water (Both are great! Depends on your mood and what consistency you're going for.)

½ or 1 full frozen pack of unsweetened Acai

1 heaping spoonfuls of Anita's Coconut Yogurt (OMG, this is the bomb)

A handful of your favorite berries

1 banana (if you want it less sweet, use ½)

A small handful of cacao nibs

Blend it all up until creamy

Pour into your favorite glass

Sprinkle a design of hemp seeds and cacao nibs on top for extra crunch

Drink and enjoy!