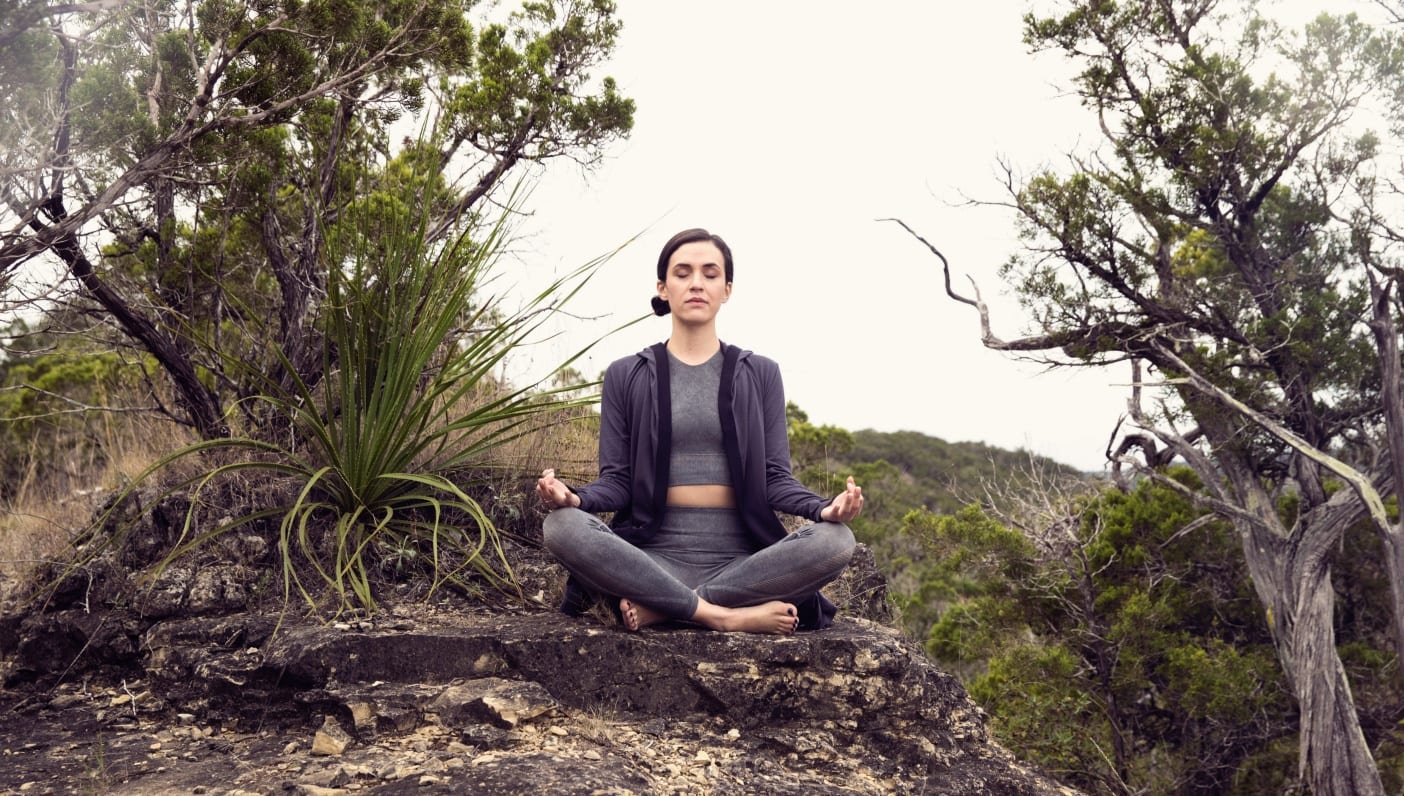 Every time we step into our yoga practices, we create: Movements with our bodies, intentions with our minds, peace through our vibrations. Even when we are just sitting still and cultivating mindfulness, we're creating positive feelings that are not only experienced by us—they are felt by the people around us, and they reverberate around the planet. The mind and the body are intricately connected, and how we treat them is essential to their function.
We change the world with every thought, feeling, and movement we create—and we are always creating something, which is why it's vital to be mindful in every choice we make. By choosing to engage in a mindful lifestyle, we're making everyday choices with intention. We know that every action has a reaction, and that everything we do has meaning for ourselves, our neighbors, and our planet.
Mindful Versatility
With the idea of conscious creation in mind, Wanderlust and adidas have recently chosen to collaborate to create intentional, quality athletic wear. The new partnership will focus on co-branded yoga and training apparel and will offer, "the ultimate versatility and comfort to meet every aspect of the Wanderlust lifestyle," says Alison Stewart, Senior Director for adidas Women's.
Wanderlust merchandise manager Marni Mendelsohn says that, "For me, what I am wearing during my practice is very important. It has also shifted based on the type of practice I am doing. Having my clothes feel like second skin is best for my Ashtanga practice, I can move and my clothes move with me, and do not get in the way. For my restorative practice, I love something loose and comfortable, with more natural feeling fibers."
This is great news for active women: The line is perfect not only for yoga, but for barre class, running, everyday wear, and comfortable enough to sit in long periods of meditation.
One aspect of the line that makes it perfect for a versatile, active life is the inclusion of Warp Knit, « a new seamless fabric that hugs the body and provides an increased range of motion during any workout, » according to an adidas + Wanderlust press release. « Mesh panels are integrated into the tanks and tights, helping to keep the whole body cool and dry. » What a pleasure it will be on those hot summer afternoons spent practicing at a Wanderlust Festival!
When asked how the two companies best compliment each other, Alison pointed out that adidas is historically more physically-focused, while Wanderlust embodies the more spiritual, intangible side of life. "Wanderlust represents modern wellness and offers us the ability to better understand the 'mindful' angle not only because of their focus on yoga and meditation but unique expertise in creating life-changing experiences, » she wrote in an email. The body and mind must work together to create these experiences—the body aspect being something that adidas knows very well.
Creating the Journey
The aspect of creation is one that Wanderlust and adidas have brought to the fore in this new venture, in both the line of apparel and in its intention. They've blended what each company does best for the ultimate experience in apparel for Wanderlusters. "On the journey to create your best self, mind and body are interconnected, » writes Alison. « That's why adidas has collaborated with the experts at Wanderlust: To offer a performance apparel collection that offers ultimate versatility and comfort allowing you to focus on your every move."
Intention is everything: In practice, in life, in movement. In our choice of clothing, we now have nearly unlimited choices. Choose clothing that is comfortable, intentional, and lets you do the work you were meant to do: Change the world. Starting with you.
Shop the new collection here! If you share your active lifestyle on social media, use the hashtag #adidasWanderlust.
—
Kristin Diversi is a star-child. A unicorn/monkey hybrid, she spends her days hopscotching dreams and moonbeams. After graduating magna cum laude with a BA in History and an MS in Nutrition, she delighted her parents and the student loan companies by deciding to follow her heart and do absolutely nothing related to any of her degrees. Currently pursuing a 500-hour certification, she was a yogini before yoga was cool. She is deeply flawed and terribly whimsical. Dream big. Be bigger.