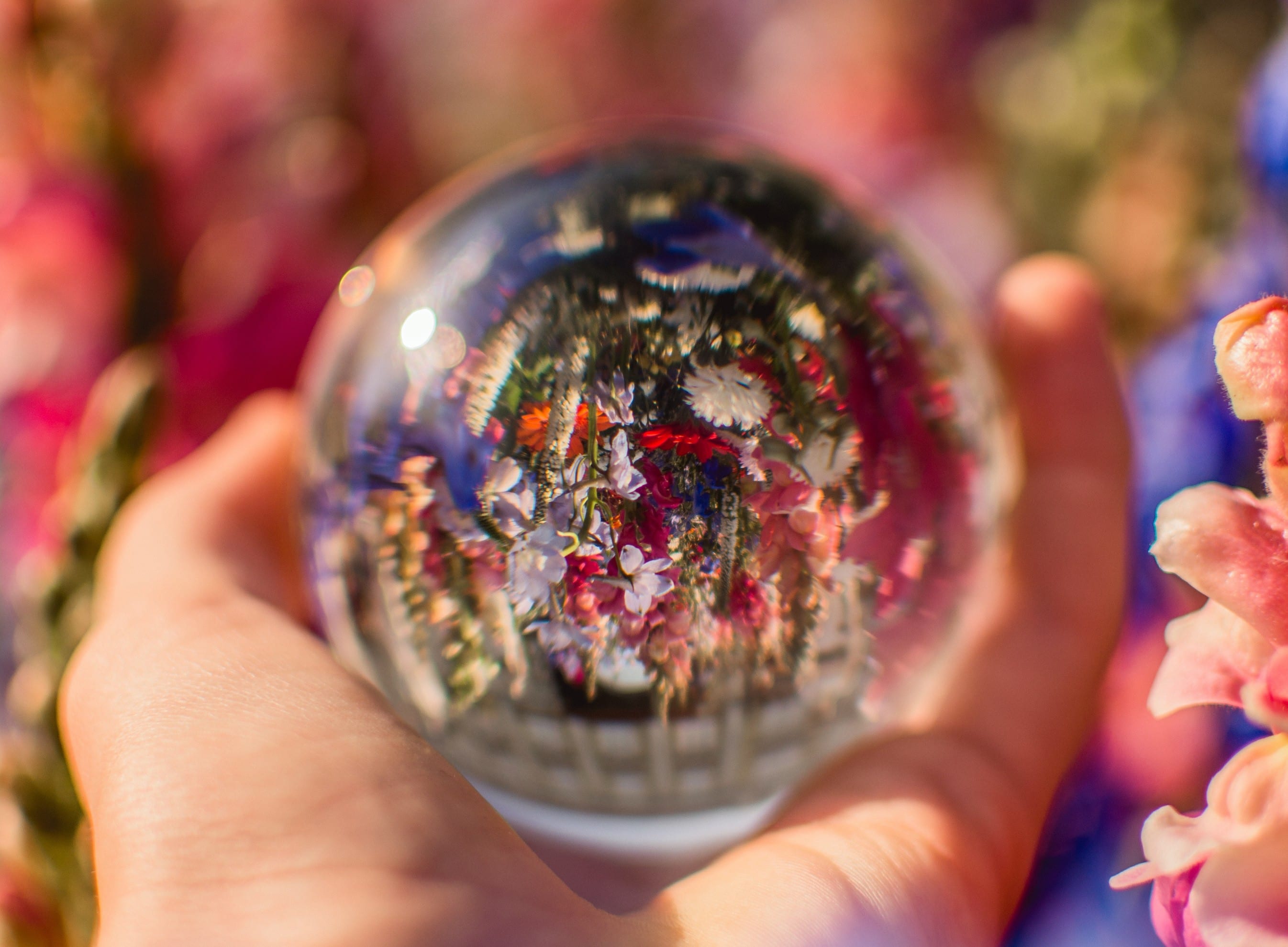 Photo by Krisztian Matyas
Weren't sure how tarot related to practice? In this series, Wanderlust teacher Elizabeth Criscidoes a monthly reading to explore how seasonal energies may show up on the mat.
Get your own tarot reading at any Wanderlust 108 this year. Tickets on-sale now. Or, learn from Elizabeth directly in Wanderlust Stratton this month!
---
Summer is almost upon us. Have you been growing in the direction you wish? June is a month of heightening energy and you may find yourself facing a need to redirect and refocus. The growing light in the Northern Hemisphere increases the fire element within. Passions are heightened and with that can come an increase in sensitivity, irritability, anxiety and feelings of instability. (Or is it just me?) When used well, this increased energy is a skyrocket for growth that will lead you closer to your dreams. So I have asked the Tarot for June, "Where is our energy best used this month?"
The beautiful deck I used this month is the Zillich Tarot, created by Christine Zillich with a guidebook written by Johan Von Kirschner. These lovely watercolor illustrations offer deep symbolism and follow the tradition of the Thoth Tarot. The Thoth Tarot is another classical deck quite similar to the Rider Waite, but with a few differences in court cards and the interpretation of certain Major Arcana. I thoroughly enjoy this take on the deck, and I've been getting very accurate readings with the Zillich Tarot so it's become a fast favorite of mine.
Our trusted three cards this month work well to paint a picture. In this case all three cards are relevant to the matter at hand. They represent the foundation of the matter, what is under the surface. The path forward, advice for these circumstances. And finally the ultimate fruition, what this approach is leading towards.
The foundation: Eight of Wands
The path: Three of Wands
The fruition: Prince of Cups
The Foundation
The foundation of the moment is the eight of wands, swiftness. This represents the growing fire of the season, the heightened energy and the swift movement of emotions and reactions right now. Recognizing this foundation is a reminder to slow down. As fire rises, use your practice to slow down and seek the stillness within the movement. Restorative Yoga classes are ideal to find calm through the storms that arise this season. If you look closely at this card you see a woman frolicking. A rainbow runs through her mind with a diamond prism above her; her thoughts are liberated and she is free. This is the beauty of passion, it bears freedom and independent growth. Honor your most authentic wishes right now.
The Path
The three of wands, virtue, is the advice of the Tarot this month. Generosity, honesty, and strength are symbolized by the lotus flowers, in various states of opening, various states of understanding. These flowers also represent the unity of body, mind and spirit. The three of wands still has fire at its heart as a wand, in this case the fire is balanced and grounded in the body. This card represents choice and choosing from your highest Self. When do you feel most connected to your highest Self? Meditation, yoga practice, intuitive dance, walking through the woods… Whatever brings you peace will be an important part of your practice right now to remain in balance.
The Fruition
Finally, the Prince of Cups calls us forward, he is the airy part of water. While the cups are tied closely to emotions, the Princes are logical and ambitious. Therefore, the Prince of Cups is well-balanced between his head and heart. The scorpion tail on his crown represent passion and action; the snake is transformation and intellect; and the eagle over his shoulder is perspective and vision. The sinking lotus is a reminder not to overlook the matters of the heart and spirit, yet this figure is equipped with all of the tools necessary to work with these matters and grow. This archetype is your inspiration for the month. You are capable of finding the balance within of your passions, your commitments, your intellect and your emotions. Journaling and other introspective practices will help you maintain this balance and make proper use of all of the tools that you're equipped with.
—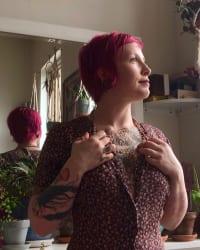 Elizabeth is a yoga teacher, mala maker, and ritual practitioner living in Bushwick, Brooklyn. Her art and practice are inspired by her grandmothers who taught her craft and divination respectively at a young age. She grew up in a matriarichal family, a descendent of two yoga teachers (her maternal grandmother and great grandmother)— this life has been in her blood. Elizabeth has studied with many brilliant teachers and she's so grateful to Alan Finger, Elena Brower, Jillian Pransky and the Katonah Yoga lineage for their influence and wisdom. Elizabeth teaches public classes in Manhattan and Brooklyn and offers private yoga as well as Tarot readings in person and online. Find out more about her and her work at love-by-e.com.