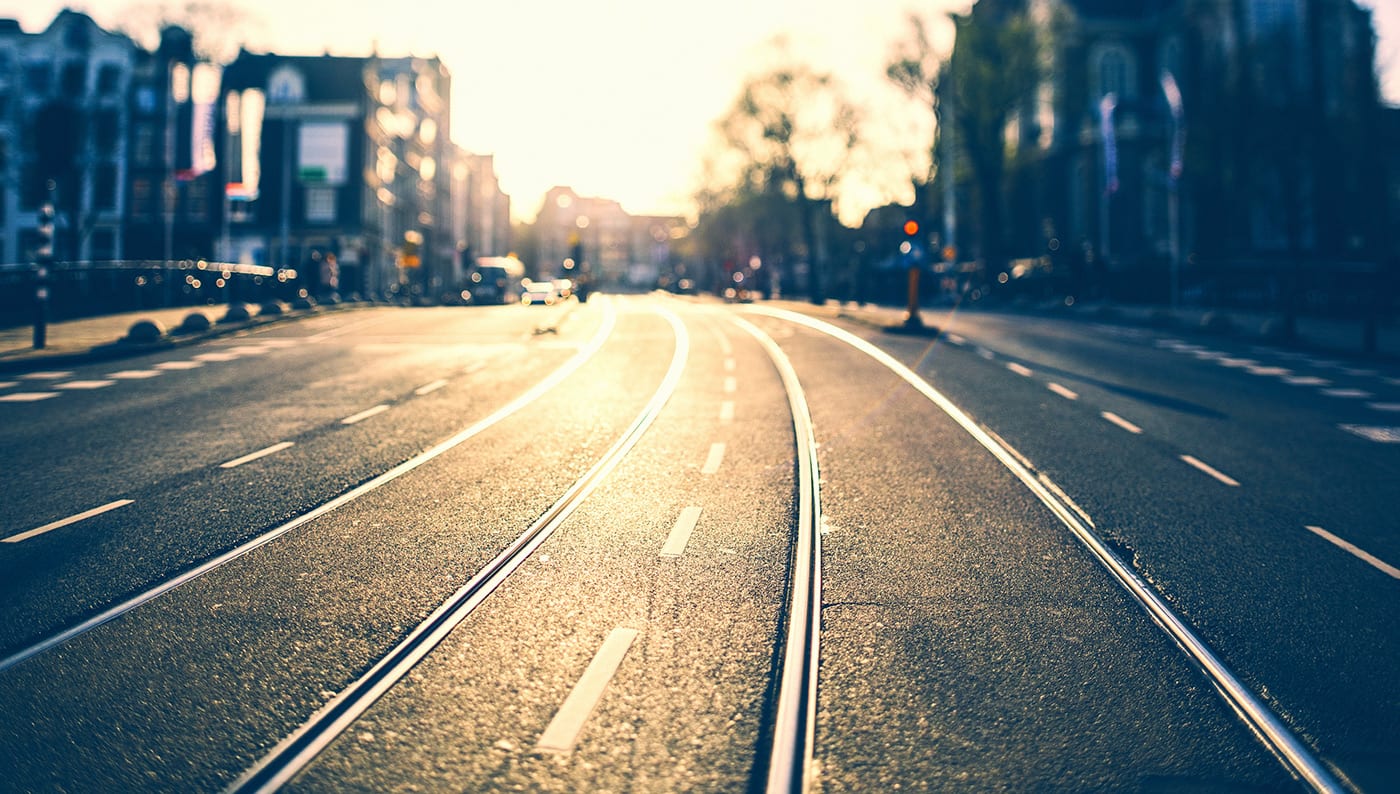 Whether your commute is 15 minutes or 1.5 hours, the world overflows with fulfilling experiences you can tap into along the way:
1. Practice good posture and sit up straight.
2. Discover new radio stations.
3. Notice one detail you've never noticed before. Every day.
4. Bring a delicious tea or coffee. Savor it slowly.
5. Roll down your windows and let in the breeze.
6. Immerse yourself in an audiobook.
7. Call a friend you haven't spoken with in a while. Remember to always talk hands-free! Use bluetooth or a headset.
8. Extra points for calling your mom or dad.
9. Count your breaths—the whole way.
10. Carpool with a co-worker. Help our planet and have meaningful conversations and company along the way.
11. Switch up your route. Check out some fresh scenery.
12. Meditate before your commute. Even if it's just a minute sitting in your car prior to taking off, devote a moment to deep breathing. A calm mind is a happy mind. Start your commute off right!
13. Leave a little early and avoid the stress of running late. Make it a habit to get out the door with some wiggle room in your schedule.
14. Make a mental list of all the things you're grateful for.
15. Unplug. Turn off all technology: no cell phone, no radio, just quiet. Drive in peace to find peace of mind.
16. Notice your attitude toward other drivers. Exercise compassion.
17. Take backroads every once in a while, even if it takes you a bit longer.
18. Bring along a healthy treat; a little piece of dark chocolate or trail mix goes a long way.
19. Use your imagination. Turn a mundane ride into an epic adventure.
20. Practice your pranayama (breath techniques). Ujjayi breath is great for the road.
21. Put your favorite essential oil within reach. A few drops can transform the atmosphere and light a smile on your face.
22. Think positive thoughts! Visualize how great your day is going to be.
23. Practice reciting your mantra or daily affirmation.
24. Smile at other drivers—or just the universe.
25. Keep an eye out for street art.
26. Sing out loud! Rock out!
27. Create a ritual stop, whether that's a local coffee shop you visit every day or a special turnout with a view.
28. Listen to a Wanderlust Speakeasy talk for inspiration.
29. Listen to nature sounds; soothe your soul.
30. Make a new playlist.
31. Do something nice for someone else before you start your commute. You'll be in high spirits before you even get out of the driveway!
32. Learn something new from a podcast.
33. Work through something you've been holding on to. Solo travel time is perfect for self-reflection.
34. Turn on the news and get an update on what's going on in the world.
35. Write someone (or yourself) little love letters in your mind.
36. Practice being more conscious of the subtle mind. What thoughts arise on their own? Let them pass by.
37. Alternate your modes of transportation. If you usually drive to work, try taking the bus, train, or subway.
38. Listen to comedy radio and have a few laughs.
39. Make it a practice to appreciate your surroundings, whether that's a blue sky, trees, people, or beautiful architecture along your route.
40. Think through important conversations you plan to have. What is it you really want to say, but maybe are afraid to articulate?
41. Bring awareness to the feel of your body in the driver's seat. Your hands on the wheel. Your foot on the pedal.
42. Notice all the sounds you are hearing, inside and outside the car.
43. Take an extra few moments to make sure you're comfortable before you take off.
44. Practice being mindful of the present moment. Enjoy each second.
45. Give your car a name you love and greet it every morning.
46. If you're one to speed, slow it down. There's no need to rush!
47. Cultivate good manners. Wait your turn.
48. Plan how you can be kinder to yourself–whether that's a nice dinner tonight or a future vacation.
49. Set goals.
50. Deliver happiness. When you make it to work, home, or your next appointment, arrive with a smile and radiant joy. Use your commute as time to create abundant happiness before your arrival.
To see some of these Mindful Commute tips in action, be sure to check out the Mindful Commute series featuring Gabby Bernstein.
---
As part of the Mindful Commute series, Wanderlust and Ford bring you the Mindful Commute Giveaway. Enter here for a chance to win a new 2017 Fusion Energi Plug-In Hybrid plus a trip to Wanderlust Festival.
NO PURCHASE NECESSARY. Sponsored by Ford. Void in Alaska, Hawaii and where prohibited. Must be legal resident of the 48 contiguous U.S., 18 years of age or older. Sweepstakes ends 11/7/16. See Official Rules for details.
In partnership with Ford
At Ford, we go further to make our cars better, our employees happier and our planet a better place to be.  Our work doesn't stop with our products and our bottom line. An integral part of the Ford team's DNA is 'people serving people.'
Our blueprint for Sustainability goes beyond improved fuel economy and reduced CO2 emissions to define sustainability as a business model that creates value by preserving and enhancing environmental, social and financial capital.
That's why we strive to Go Further – we go further so you can.