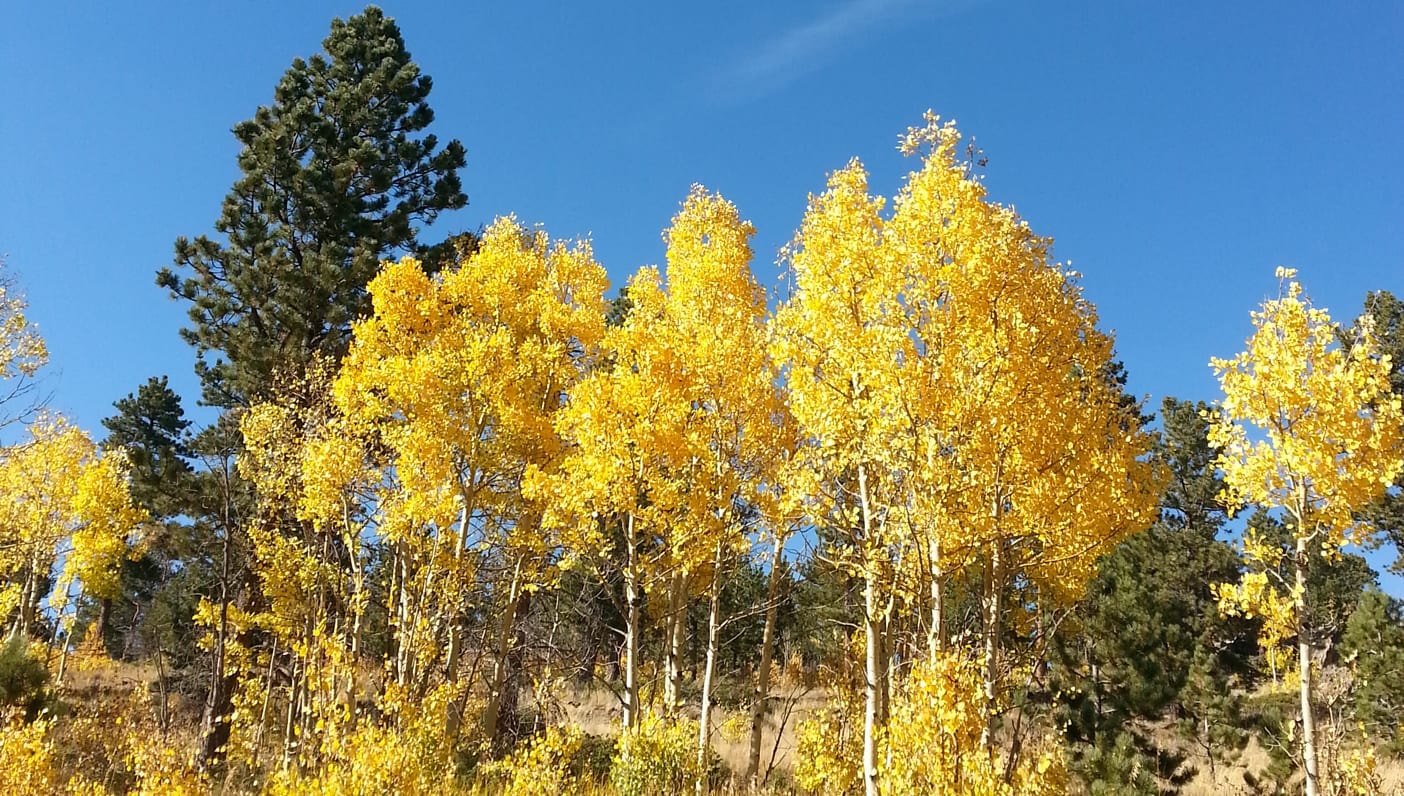 This is a curated version of a list that originally appeared on "A Thousand Shades of Gray." For more of your weekly dose of happy, please visit the complete list here. 
* * *
Wisdom from Hermann Hesse: "Trees are sanctuaries. Whoever knows how to speak to them, whoever knows how to listen to them, can learn the truth. They do not preach learning and precepts, they preach, undeterred by particulars, the ancient law of life."
Human, the movie, Volumes 1–3, which you can watch online, for FREE. "What is it that makes us human? Is it that we love, that we fight? That we laugh? Cry? Our curiosity? The quest for discovery? Driven by these questions, filmmaker and artist Yann Arthus-Bertrand spent three years collecting real-life stories from 2,000 women and men in 60 countries. Working with a dedicated team of translators, journalists and cameramen, Yann captures deeply personal and emotional accounts of topics that unite us all; struggles with poverty, war, homophobia, and the future of our planet mixed with moments of love and happiness."
Author Lauren Myracle calls on overprotective parents to stop banning books. Find out more about Banned Books Week, September 27 – October 3, on the official website.
One-Pot Butternut Squash Alfredo. I bought two butternut squash at the grocery store this weekend, not really sure what I was going to do with them exactly. THIS, this is what…
Uh-oh. I think my new favorite album might be Ryan Adams's reimagining of Taylor Swift's 1989. NPR did a really good piece about it, No Blank Space, Baby: Taylor Swift Is The Soul Of Ryan Adams.
How to make a newspaper blackout poem, a really great video tutorial from Austin Kleon.
Six-year-old's heartfelt lecture to mom. An adorable little girl's words of wisdom have gone viral after her mother uploaded a video of her pleading with her divorced parents to be friends. The video has been viewed more than six million times. In the video, Tiana tells her mom, "I think you can do it. I think you can settle your mean heights down to short heights … I just want everything to be settled down, nothing else. For everything to be as good as possible. Nothing else." She's so earnest and sweet that you can't help but want to try harder to be nicer after listening to her.
100 questions to discover yourself from Positively Present. I love this kind of thing, use them as journal prompts, as well as regularly torturing friends and my significant other with them.
A Person You Should Know: Courtney Carver. I shared about this site on a Something Good list a while back, and the creator Josh Spector asked who I thought he should profile. Courtney is one of the people I suggested.
Spiritual practice won't stop shitty things from happening to you. However… A reality check from Danielle LaPorte in which she makes some important distinctions about the benefits of practice.
Bryan Chapman of Mississippi has hummingbirds drinking out of his hand! His arm must have been so tired, but this is so cool.
Why I Quit Teaching Yoga & Hope to Never Go Back on Elephant Journal. The reason is not at all what you'd expect, and makes me think all of us yoga teachers should do the same thing—I quit.
Photo courtesy of Jill Salahub
—
Jill Salahub writes about the tenderness and the terror, the beauty and the brutality of life, and of her efforts to keep her heart open through it all on her blog, A Thousand Shades of Gray.