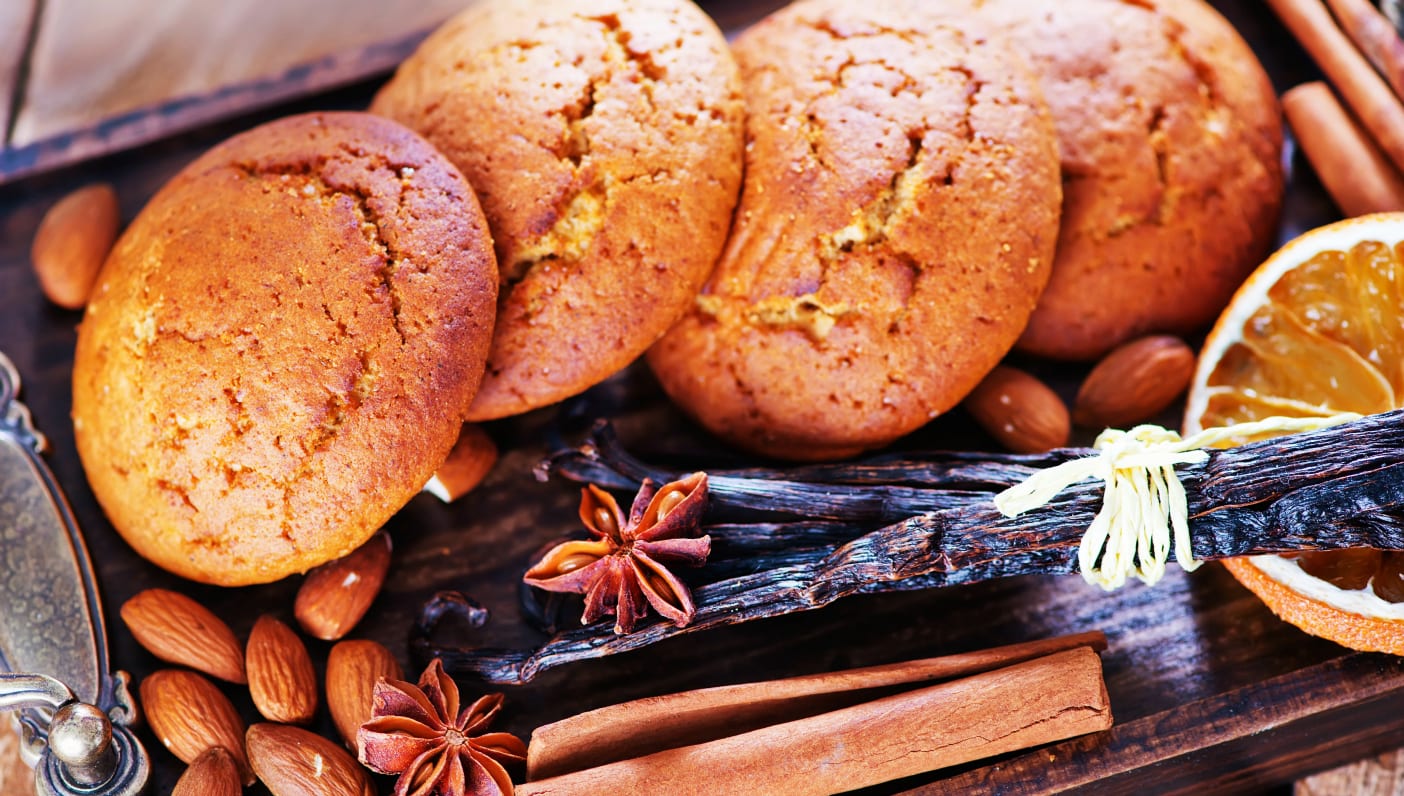 'Tis the season… for your sweet tooth! We've curated several where-in-the-world recipe roundups for you (see Part 1 and Part 2), but there are still plenty of cookie stops left on our itinerary. In this third installment of "Holiday Cookies from Around the World," we offer a final batch of the world's baked goods:
These three-layer dessert bars have been a Canadian staple since in 1847, when a recipe was published in the Edith Adams column of the Vancouver sun. Since then, the bar has permeated Canadian kitchens, and was voted Canada's favorite confection in 2006. 
While the cookie bars are popular throughout the entire year, they make for an especially lovely treat around the holiday season. Graham crust, custard, and dark chocolate come together to create layers of dessert perfection.
While definitely not a cake—though commonly known as Russian tea cakes—it wouldn't be cookie season without these powdered-sugar bombs. (I even had a Scottish grandmother call them Butterballs.) 
True to their name, the cookies are most often found at weddings rather than any particular holiday. But, hey, we'll eat them any time we're celebrating.
Using ghee, roasted chickpea flour, almonds, and cardamom, this fudge recipe is a hallmark of North India. The recipe is often popular in celebration of Diwali, or the Hindu Festival of Lights, but it's aromatic qualities make it perfect for filling the kitchen on a chilly winter's night. 

In addition, both ghee and chickpea flour are chock-full of health benefits, and the finished fudge product is totally stackable for edible gifts.
We've had matcha in our tea, but for the holidays, it's time to serve it in a cookie. Matcha cookies are quite popular with Japanese households around Christmas, with some families slicing the dough into little trees.
For a hint of indulgence, this recipe adds a sprinkling of white chocolate chips. Celebrate the holidays with a matcha feast, and dip these little guys into a homemade matcha latte.
If you like tropical flavors, sweet potatoes, or cakey cookies, this is the recipe for you. Also known as mbatata cookies, these sweet potato cakes are made in Malawi to celebrate special occasions.  The addition of Greek yogurt adds a pinch of protein and the sweet potatoes come loaded with potassium, dietary fiber, vitamins, and minerals. 
Traditionally, the cookies are cut into heart shapes, as Malawi is known as the "the warm heart of Africa." We suggest you make them the warm heart of your holiday celebration.
The French know their pastries, and the holidays are no exception. Palmier is the French word for palm tree, and the cookie gets its name due to its resemblance to the palm leaf. The cookie is made by layering thin sheets of filo or puff pastry, a technique also used when preparing a croissant. 
It's a simple dessert, and a perfect for a post-holiday meal treat. We found a gluten-free recipe that's just as light and flakey as the real thing.