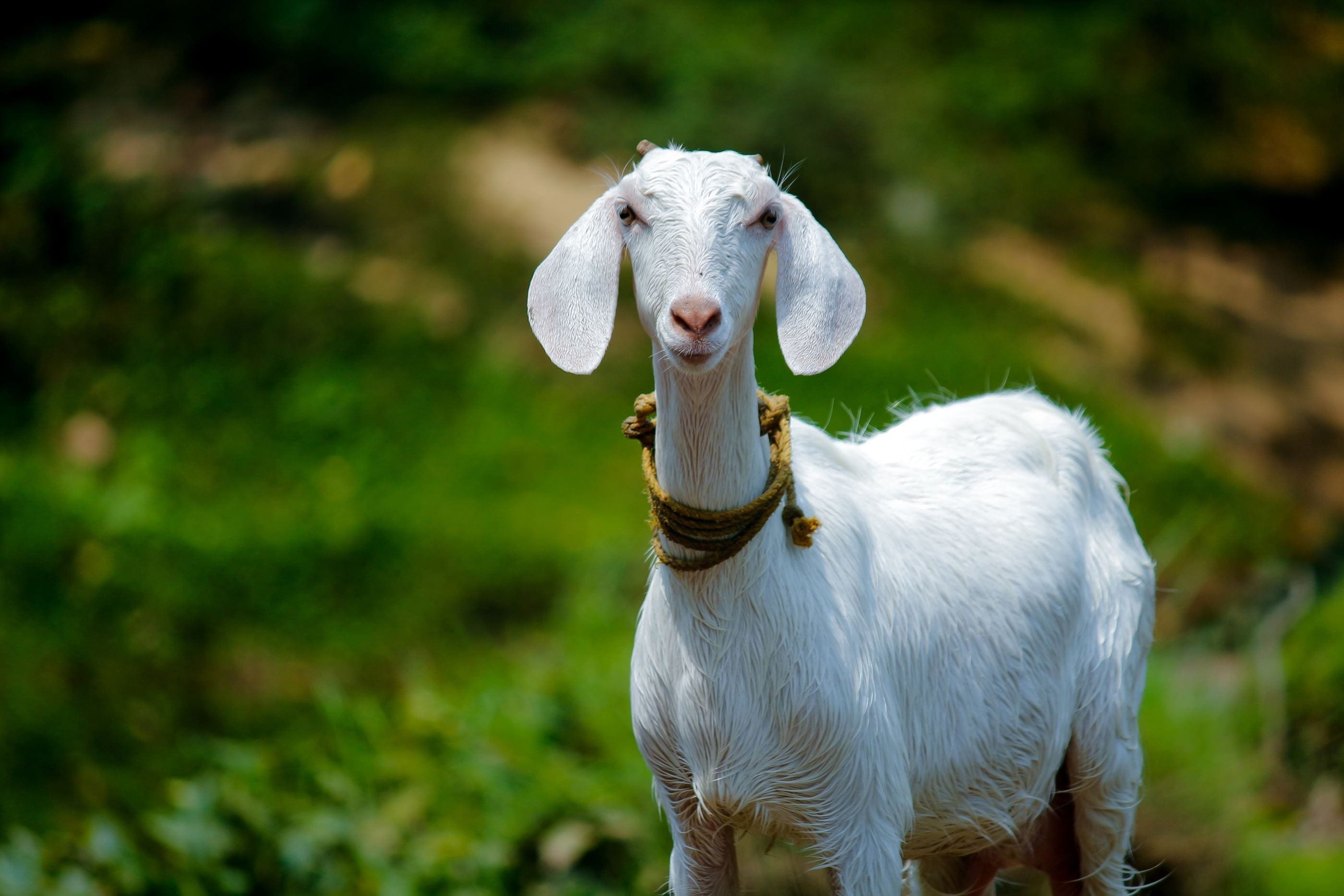 Photo by Nandhu Kumar
If you're new to the concept of goat yoga, brace yourself: this is one wellness phenomenon that has quickly gained popularity across the country—and it doesn't seem like it's going away anytime soon. In an age of new wellness trends cropping up on a weekly basis, you might be wondering how goat yoga has managed to stay relevant since its inception in 2016, and why so many have signed up for this unique type of class.
For many, goat yoga is an opportunity to move beyond your comfort zone, and the novelty of the concept has certainly played a role in its popularity. While classes do include traditional yoga poses, the goats that accompany this nontraditional class format offer a distraction that leads to a more playful atmosphere than your usual vinyasa class. For those that may find traditional yoga classes in a studio setting with seasoned yogis intimidating, goat yoga may be the perfect entry point – a catalyst to break down the mental barriers that may prevent someone from practicing altogether.
Because all it takes to start your own yoga journey is a willingness to release your expectations and take that first step onto the mat – whether there's a goat on it, or not.
And what if there's more to the creatures behind the goat yoga craze than meets the eye?
Nurturing a Sense of Community
One of the most beneficial aspects of yoga in the modern world is the inherent sense of community it fosters, whether you routinely practice at the same studio or prefer exploring the variety of options within your city. There's a special kind of bond that forms when you allow yourself to let your guard down and embrace the vulnerability that often stems from practicing yoga in a public space with strangers.
But what if the strangers you're with are small, furry, and sociable?
As it turns out, much like us, goats also crave "sangha" or community – which is likely a large reason for their entrance onto the yoga scene. Studies have shown that when isolated from their companions, goats can experience increases in stress levels and can even become depressed. Goats also demonstrate a desire to form social and emotional bonds with one another, seemingly striving to maintain unity in their interactions with one another.
It's this need for community and companionship that underscores the entire human experience – which means the quality time experienced in a goat yoga class might be mutually beneficial for all parties involved. And while there's a lessened emphasis on asana in a goat yoga class, the therapeutic benefits of human-animal interaction might be equally important for mental health and exploring the mind-body connection.
Maintaining a Curious Spirit
Goats are also characterized by the same trait that often leads people to step into a goat yoga class with genuine interest: curiosity.
In fact, goats often explore and investigate the unfamiliar because of their inquisitive nature, another reason they're content to intermingle with those that join them for a lighthearted spin on traditional yoga practice.
Perhaps we can find some inspiration from these curious creatures, unfazed by boundaries constructed from a fear of the unknown—because it's the ability to move beyond our comfort zone that truly enables us to grow and expand. And when we're able to let go of our pursuit of perfection and return to the childlike playfulness that helps us find joy in the present moment, we're truly embodying yoga off the mat.
Digestive Benefits of Goat Milk
Interestingly enough, incorporating goat milk into your routine may also have health benefits.
Unlike its other dairy counterparts, goat milk contains smaller fat particles, meaning it can be more easily digested by enzymes in the stomach. Additionally, goat milk is lower in lactose, making it potentially less disruptive for those that suffer from lactose sensitivity. Research also shows that goat milk can serve as a hypoallergenic alternative to cow's milk, given its composition of Alpha S1 and Alpha S2 casein.
Studies show that goat milk may even improve the body's ability to absorb the nutrients from other types of food. This type of milk may also be an ideal source of energy for active individuals and yoga enthusiasts, given its high composition of triglycerides and ability to be rapidly digested in the body.
And these aren't the only reasons you might be reaching for goat milk instead of its dairy and non-dairy counterparts.
Easier on the Environment
Goat milk might also be the more environmentally conscious choice when it comes to voting with your dollar.
Compared to factory-farmed cow's milk, goat milk is easier on the environment. In fact, dairy goats require less water for each gallon of milk produced, and they produce almost 20 times less methane per kilogram of body weight compared to their dairy cow counterparts. For those interested in avoiding big agribusiness, choosing to purchase goat milk may support more sustainable farming practices as goats are not typically involved in mass-milking operations.
So whether you're motivated by supporting the environment or nurturing your digestive health, adding goat milk into your diet might be just as unexpectedly enjoyable as a goat yoga adventure.
Recipe: Just Peachy Goat Milk Smoothie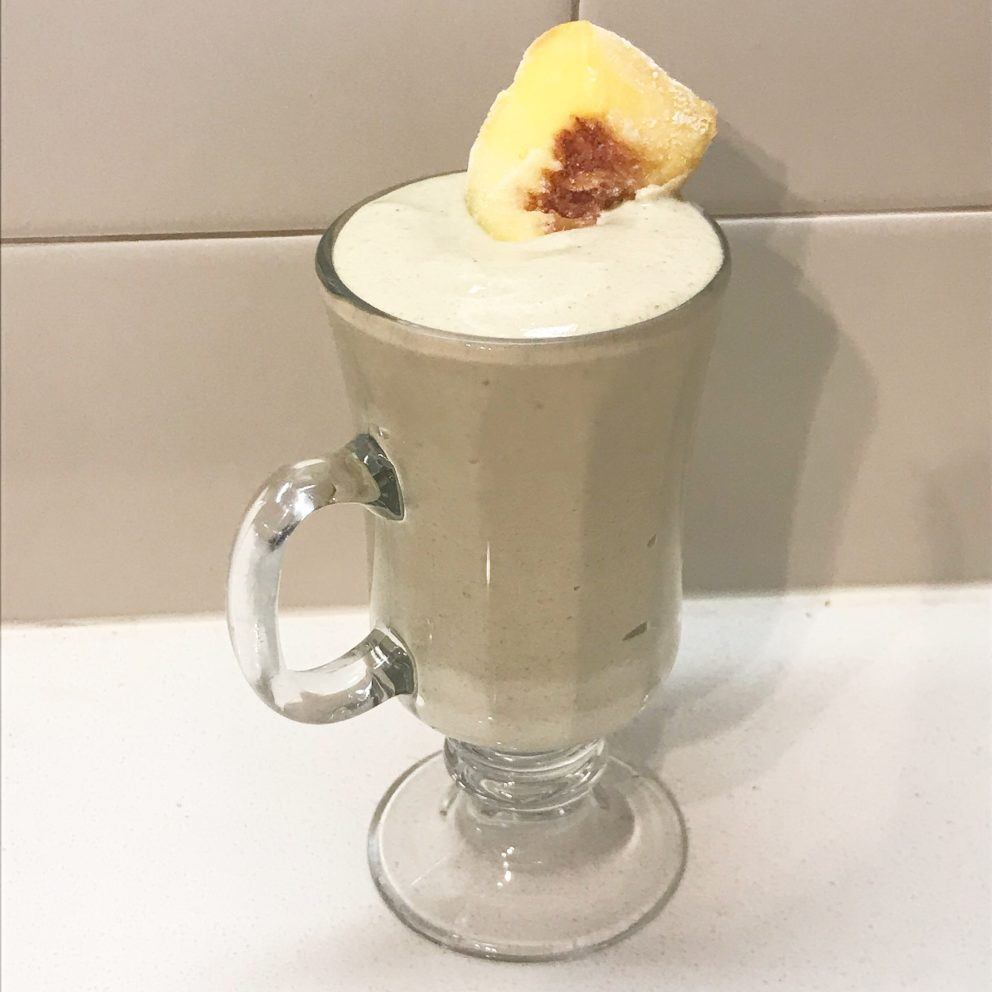 Check out this surprisingly delicious smoothie recipe to add goat milk to your morning or post-workout routine.
½ cup frozen peaches
1 frozen zucchini
½ of a fresh pear
½ of an avocado
¼ cup Meyenberg® Whole Goat Milk
2 TBS hemp hearts
1 TBS flax seeds
2 scoops chocolate whey protein
Wash and chop 1 medium zucchini. Steam zucchini and place in a freezer on a plate for a minimum of 3 hours. Wash and chop ½ fresh pear into large pieces. Remove avocado from shell, and add all ingredients to blender. Blend until creamy and smooth. Pour smoothie into your favorite glass and enjoy!
Since 1934, we've been sharing the goodness of goat milk. And today, we offer a variety of products including fresh fluid milk and butter. As America's best selling brand of goat milk, we're proud to work with over 20 California dairies and thousands of goats to bring delicious and easy-to-digest goat milk nationwide.