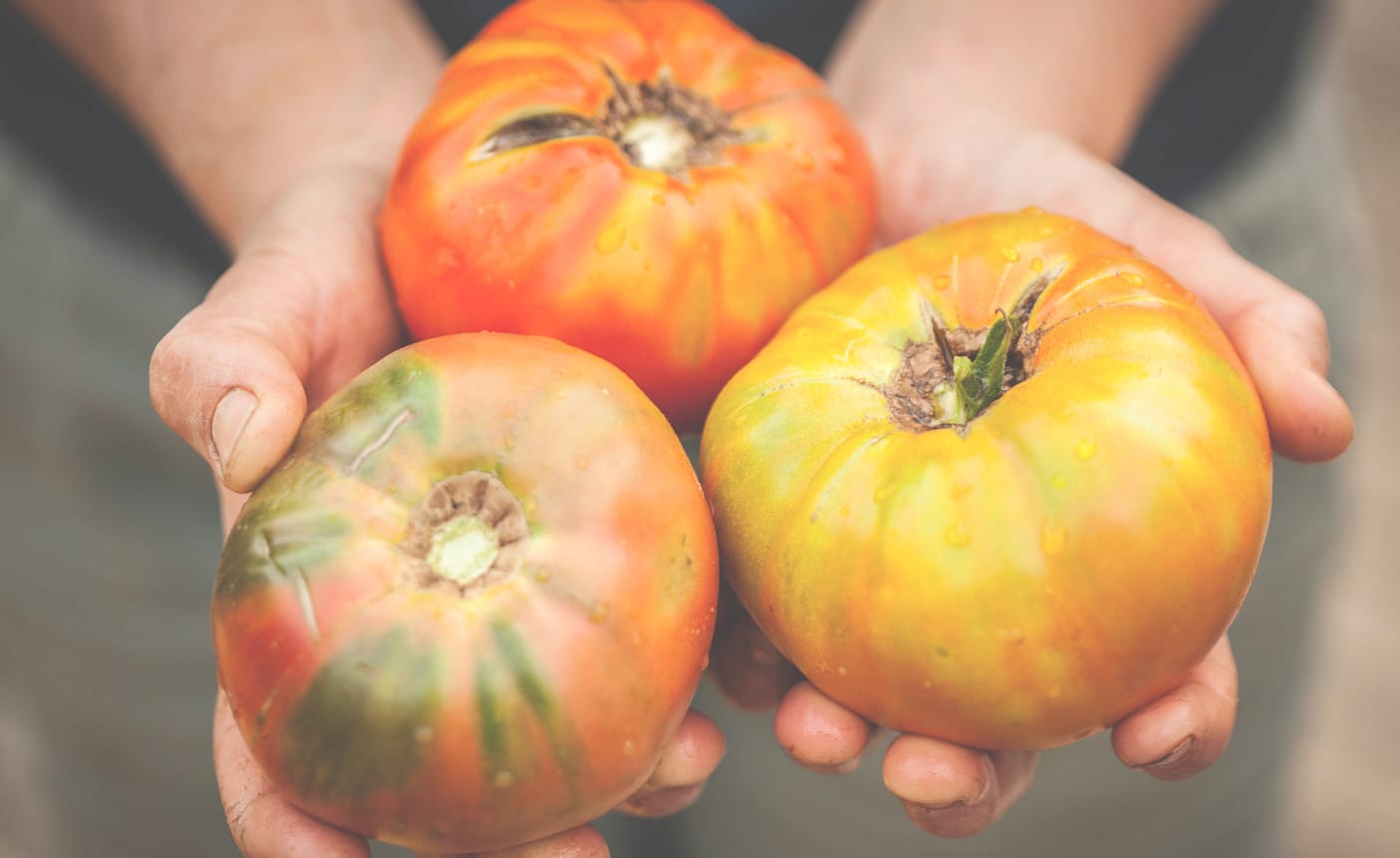 It's August! That means late nights catching fireflies, yoga sessions along the water, and making the most out of the best summer produce.
After all, it's the perfect season to relish in your favorite fruit and veggie-inspired recipes. What could be better than a juicy red tomato, or grilled sweet corn eaten straight off the cob?
Nature has given us a bounty of fresh fair that pops up straight from the earth. Whether you collect your produce from the farmers market, or the rich soil in your backyard, these recipes will had the perfect dose of nourishment for the last full month of summer
---
You've had avocado toast, but have you had it topped with fat slices of heirloom tomato and  fresh basil? This is the summer avocado toast. It's avocado toast if avocado toast decided to retire to a cozy little cottage amidst a field of wildflowers. Balsamic vinegar serves as the final touch, adding a slight tang to these refreshing, crunchy snack.
Stone fruits, which includes plums, apricots, nectarines, and peaches, are at their peak during the summer months, so don't let the season fade away before you try this killer recipe. Sweet and slightly tangy flavors come together to create this health powerhouse. With ingredients like plums, fresh kale, carrots, ginger, lemon juice, and chia seeds, you're getting a whammy of a morning nutrition boost.
For those backyard, summer night dinners, consider this fresh and filling spaghetti squash. Summer squash hit their peak in the later summer months, and when you throw in pesto, Kalamata olives, basil, tomatoes, and mushrooms, you get a Mediterranean meal fit for a goddess. Vegan and gluten-free, it's sure to impress all your friends regardless of dietary restrictions.
Have you met cauliflower rice yet? No? Be prepared to have your mind blown. This diverse and healthy "grain" pairs perfectly in a variety of dishes, especially these stuffed peppers. Peppers are great summer veggies, and come in a ton of fun colors to help add vibrance to your table. This entirely-plant based recipes combines a handful of your favorite veggies to create a Mexican staple. It's also great for leftovers. (If you have any.)
It's a hard world for a sushi-l0vin' vegan–until you find this recipe. While making your own sushi may seem intimidating, the process can actually be super fun and social. Gather some of your plant-lovin' pals to celebrate the flavors of summer as they're wrapped together in one crunchy and fresh treat.
What's not to love about lasagna? It's comforting, pairs perfectly alongside a summer salad, and makes for great next-day lunches. And with eggplant, zucchini, and red peppers, this plant-inspired recipe is the edible celebration of vegetables. You may even consider freezing some of these summertime staples, so that you can have a flavorful, vegetarian lasagna on those winter nights when you're craving a bit of warmth.
We'd be remiss not to mention watermelon on this list. It's incredibly alkalizing and hydrating, making it a great addition to your summertime diet plans. This drink is so refreshing, you can practically feel yourself starting to glow. Add a little bit of apple, strawberries, lime, and cucumber, and you've got a backyard beverage perfect for a post-flow afternoon.
We're not sure how Mama Earth does it, but somehow corn tastes positively sweeter in the summertime. This recipe takes the grilled kernels and mixes them with poblano peppers, quinoa, fresh herbs, and a light vinaigrette. It's perfect for a summertime side, under a fried egg, or eaten as a filling lunch.
Figs are in season from late June to early November, so now's the time to start collecting those bad boys for maximum flavor potential. And let's be honest: It's wonderful to have jam around the kitchen. The flavor of this recipe is sweet and spicy, making it an ideal pairing alongside a fresh baguette with sharp cheese, with plain yogurt and almonds, or atop peanut butter for a fun lunchtime sandwich.
Strawberries are their peak right now, so be sure to grab some from the garden or the market while they've still got that candy-esque sweetness. This gluten-free strawberry pie combines a few simple ingredients to create the perfect summer dessert. Enjoy alongside ice cream in the evening, or topped with a heavy dollop of yogurt for a sweet, front-porch breakfast.
How do you use your summer produce?
—
Amanda Kohr is a 25-year-old writer and photographer with a penchant for yoga, food, and travel. She prefers to bathe in the moonlight rather than the sun, and enjoys living in a state of the three C's: cozy, creative, and curious. When she's not writing, you can find her driving her VW Bug, looking for the next roadside attraction or family diner. She also roams the internet at amandakohr.com.